Meet The Garsow Twins: Beauty Pros and Queens of Color
The dynamic duo known amongst beauty-review fanatics as "The Garsow Twins" have a hair color story as interesting as their Twinspiration blog. Check out this exclusive scoop on all-things Garsow and find out their top beauty secrets along the way.
---
Sure they're young, they're beautiful, and fabulous, but the effortless style and beauty that is the "Garsow Twins" is part au naturel and part product-obsession. The twins both work full-time in the beauty industry and know just about everything when it comes to skin care, hair care, makeup, and what's up-and-coming in the beauty biz. With a rapidly growing following and addicting blog to boot, we were thrilled to find out that the secret behind their hair color is eSalon!
Before using our hair color, they used to see a stylist in San Diego. But when they made the move to LA, they had to find something new and wanted to save some cash in the process. Enter eSalon. At first, our colorists formulated a color that was unique to each of them. After a while, the twins wanted their color formulas to match each others', so our colorists were able to tweak their formula ID's to the exact same combination of pigment, tone, depth, and shade. Now, they're twinning from their roots to their toes. We got a chance to meet up with the pair, and pick their brains on beauty.
Ok, first things first—we absolutely love your current hair color. We know getting it right is a journey, can you tell us about the first experience you guys had with coloring your hair?
We first dyed our hair when we were 18, and seniors in high school. We went from our natural ashy brown to a rich, deep brown. It was definitely a drastic change but I feel like it helped us get outside of our comfort zone a little bit!
Totally—sometimes you just need a little change. We're thrilled you guys found us and use our color now. What was your first impression of our custom hair color?
We loved it right away! It was so simple to use and the richness of the color was impressive. We also love that it's semi-permanent so it fades and blends with our natural hair color nicely and doesn't damage our hair at all like our past box dye did.
What's your color routine? Is it the same for both of you?
At this point, we both only color our roots so it's a fairly simple process. We squirt the hair color into the roots and massage until our scalp is covered (always using gloves!). eSalon's custom color makes it so easy to color our hair, even when we were coloring our whole heads a few years ago.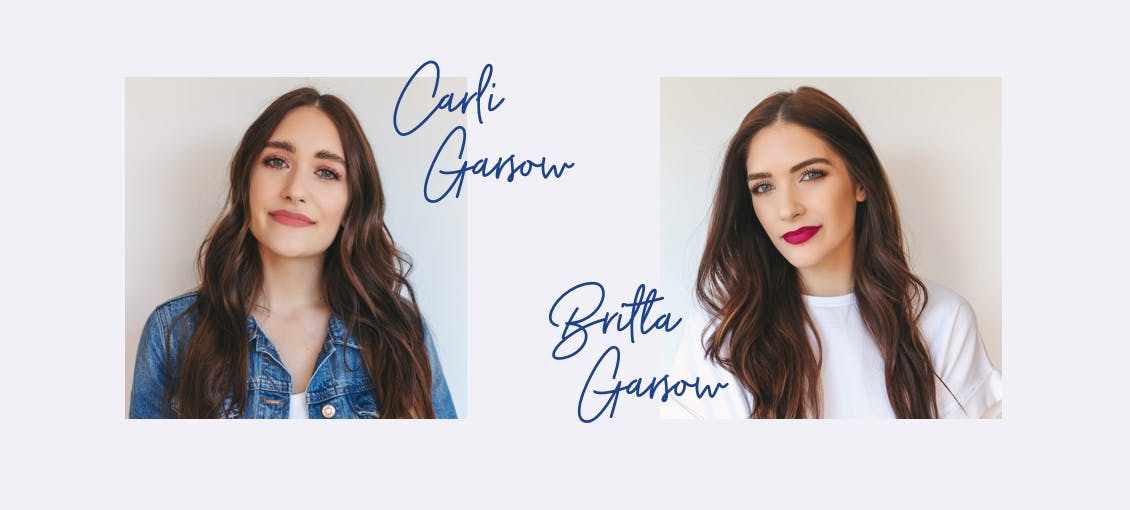 What's one beauty or hair product that you both can't live without?
We could never live without SPF! Skincare is so important to us and everyone should be wearing SPF 30 on a daily basis. If we're talking hair, then we can't live without hair oils. They seem to be the only thing that prevents our hair from drying out and adds that pretty shine we all want.
From the looks of your social media, you girls sure know how to stay busy. What are some things you do to stay grounded with such an active lifestyle?
It's so hard for us to take time to relax, it's just not in our blood. But we truly enjoy the little things like spontaneous trips to Target or walking around Griffith Park. Taking time out of the day to do something for us really helps!
Do you think a woman's hair can have an effect on how she feels about herself?
Of course it can. Hair care is a form of self-care and self-care is so important! If you take the time to pamper yourself, your confidence will shine through.
Agreed, we're all about self-care, too. We even give self-care and routine tips every Sunday on our Instagram. What's your hair care routine like?
We've worked really hard to get our hair to be healthy. We use sulfate-free products, hair masks in place of conditioner, high-absorbency hair towels, and only wash our hair twice a week. We also use anything that claims to be hydrating!
Tell us one thing you love about your twin that you've never told them before.
Britta: I don't think there's anything I haven't told her, but I admire Carli's patience. She never gets irritated or upset when she has to wait!
Carli: Oh this is a good question! We're so open with each other, but I don't tell Britta enough how much I admire her drive. We're both very driven people but she definitely pushes me every day to work harder!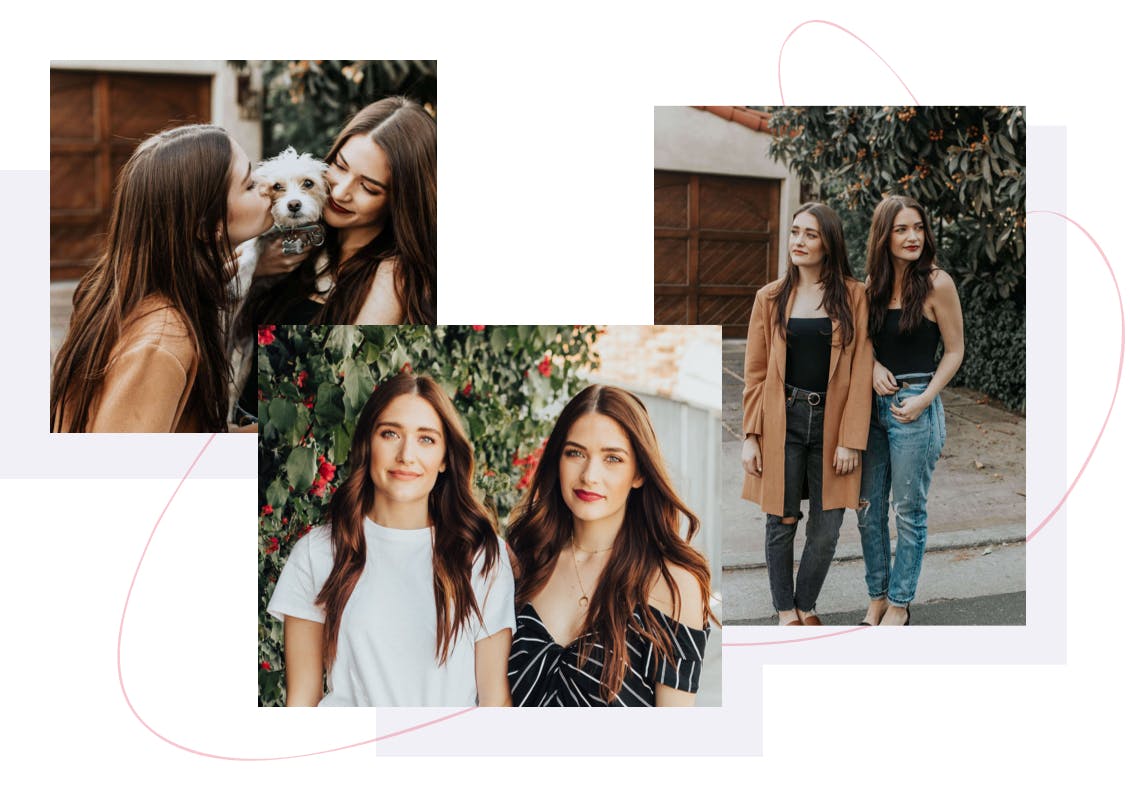 Ok, do you or do you not just adore these twins? Together, they are like that one friend that has all of the beauty secrets, except they are willing to share every detail. And with color as pretty as theirs, who wouldn't trust their beauty advice? They even recently started using our highlights to add more depth and dimension to their color. Want to try their color and get highlights too? Reach out to one of our expert colorists and we'll get you started—just ask for "The Garsow" treatment. ;)