2022 Fall & Winter Hair Color Trends
This season, snuggle up with the hottest hair color trends.
---
The fall and winter seasons are upon us, which means it's the perfect time for a hair color refresh.  Whether you're gathering with friends and family to give thanks or unwrapping gifts for the holiday season, our custom hair color is here to revamp your look so you're always ready for the next event. This season our colorists spared no expense to get you looking and feeling your best with their curated list of most-wanted 2022 fall and winter hair color trends. So if you're ready to spice up your look, let's get started.
Deep Rhubarb
WHY WE LOVE IT
As the year starts to wind down, it's time to add some richness to your look. Our custom Deep Rhubarb shade takes inspiration from the fall leaves and offers a deeper approach to a classic red shade. Brimming with a blend of red mahogany hues and eggplant undertones, this hair color is flattering on an array of different skin tones. Though the weather may be cooling down, this color will give you a vibrant, warm tone all season long.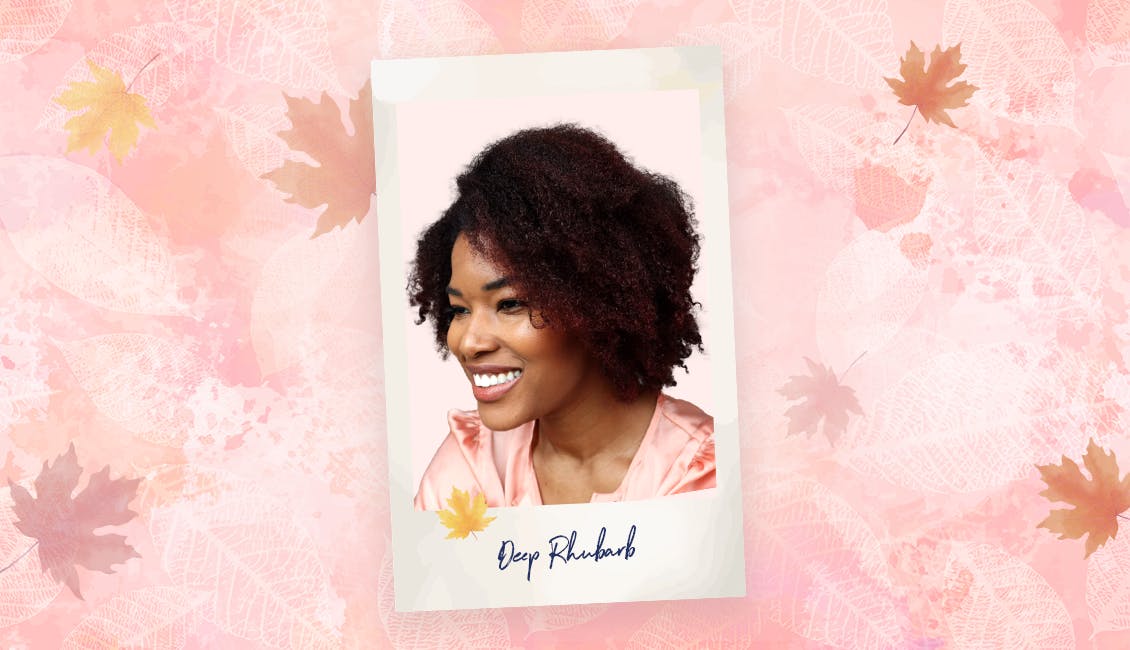 WHO IT'S BEST FOR
If you have Dark to Light Brunettes hair, you are primed and ready to give this hair color trend a try. Because Deep Rhubarb features a range of tones, this color looks fabulous on every skin tone—whether you have fair skin, olive skin, or a darker skin tone, everyone can enjoy this juicy shade of red mahogany.
HOW TO GET IT & KEEP IT
Starting with your natural base, ask your colorist to add red and mahogany tones to your custom color. If you'd like a more vibrant shade, ask your colorist to formulate your Custom Ends Refresher in purely red and mahogany tones. To keep your color fresh from September to spring, our Tint Rinse in Red will add a fiery radiance in-between color applications.
Honey-Kissed Brunette
WHY WE LOVE IT
What's not to love about a soft, natural-looking finish? Thanks to the addition of balayage highlights, our custom Honey-Kissed Brunette shade is a multi-dimensional stunner. 
Though we typically associate shimmering highlights with the summer months, we love that they add a bit of brightness to your day, no matter how chilly it might be outside. The sun-swept highlights pop on this dark brunette hue while the hint of gold undertones marries the two colors, creating a comforting, warm finish.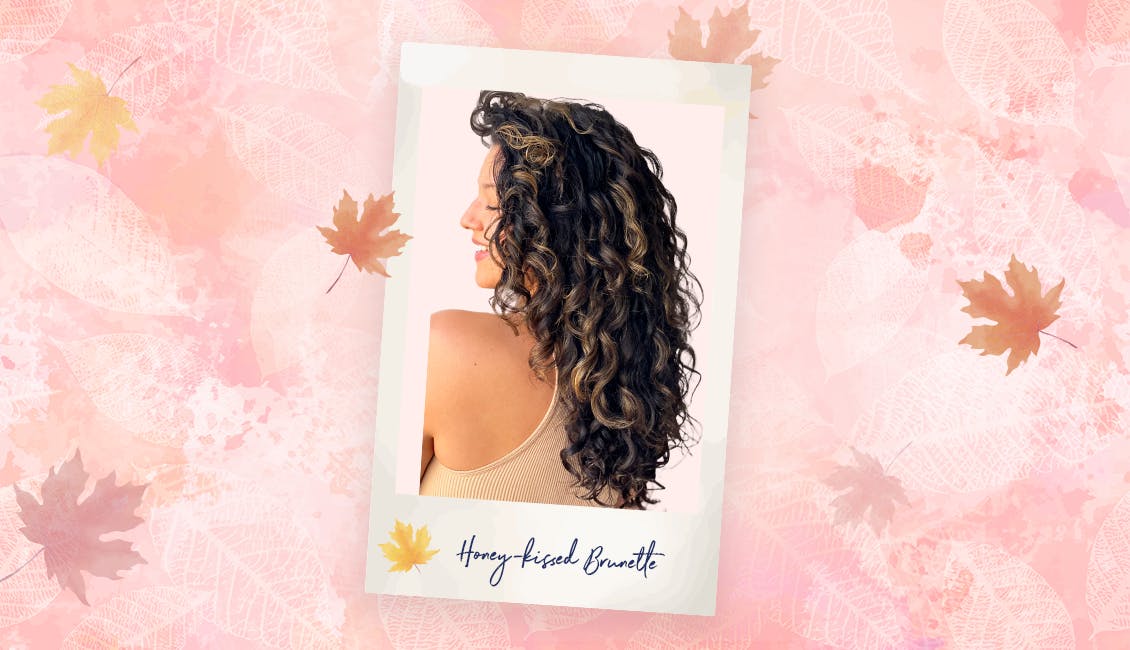 WHO IT'S BEST FOR
No matter your starting shade, your colorist is able to make this look work on your lovely locks. If you have a pale or deeper complexion with cool or neutral undertones, this fall-ready look will flatter your natural beauty with ease.
HOW TO GET IT & KEEP IT
With this trendy hairstyle, it's all about your starting base color. If you're on the lighter side we recommend going no more than two shades darker than your current look. After you settle on the depth of your base, let your colorist know that you'd like to add in natural golden tones. You will then want to apply Light Set highlights for that "barely there" balayage look. 
To maintain this sultry hair color, we suggest using Tint Rinse in Warm Beige in-between custom color applications. Simply apply this product in the shower to keep that sunkissed tone in your highlights going strong all season long. 
Lived-In Blonde
WHY WE LOVE IT
To bring a sunny feel to the coldest months, our Lived-In Blonde custom shade is a low-maintenance look that lets you get your glow on. This sandy hair color gives you that burst of bright blonde highlights while working with your natural root color. This allows for an easy grow-out process and allows your roots to breathe a bit before your next color application.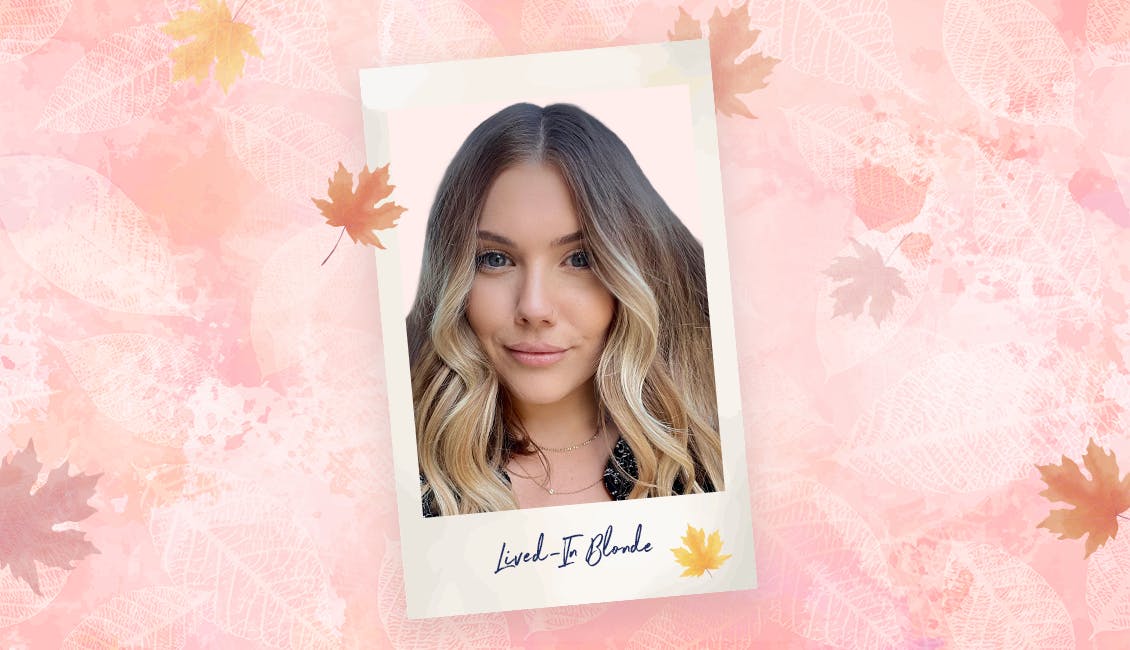 WHO IT'S BEST FOR
This winter-ready shade is best for anyone looking to give their natural hair color a break in-between color applications. It doesn't matter if you have light blonde hair, a dark brunette look, naturally curly hair, or straight strands, everyone can sport this soft look. Regardless of your skin tone, complexion, or eye color, Lived-In Blonde is a chic choice that can transition into the cooler months and beyond.
How to Get It & Keep It
To achieve the maximum wow factor, we suggest starting with your natural root color. If you want a little bit of lift, try going no more than one shade lighter than your current color to avoid hot roots. 
After your root application, you will want to apply subtle Light Set highlights. Depending on your ultimate color goal and your starting color, you may want to do a few rounds of highlights over the fall and winter months as our highlights are designed to brighten with each use. This will also help preserve the integrity of your hair while still achieving this beautiful, buttery blonde shade. 
To keep the warmth of this shade, add our Tint Rinse in Golden to your next order. This helps maintain this shade's vibrancy and may even extend the time in between color applications.
Ready to snuggle up with these trendy hair colors? Give your colorist a call or send them a quick note with the link to this blog as inspiration and they'll help you craft your custom version, just for you. For more tips, tricks, and trends, give us a follow on social @eSalon on Instagram and Facebook.