No two people are the same. That's why we craft home hair color from scratch so you can stand out, instead of finding a match so you can fit in. It's how we take part in disrupting the way people think about beauty. It's revolutionary, but it's born from a simple question:
Why match yourself, when you can be yourself?
Art meets science.
Our expertise is grounded in color theory—and a whole lot of tech.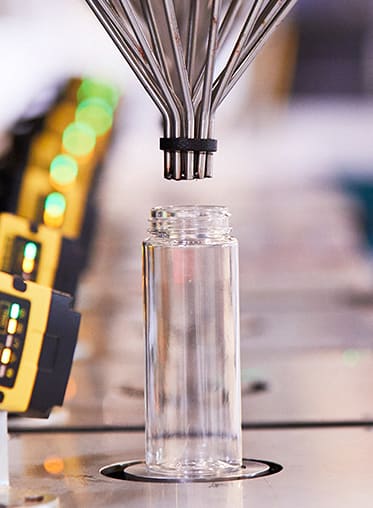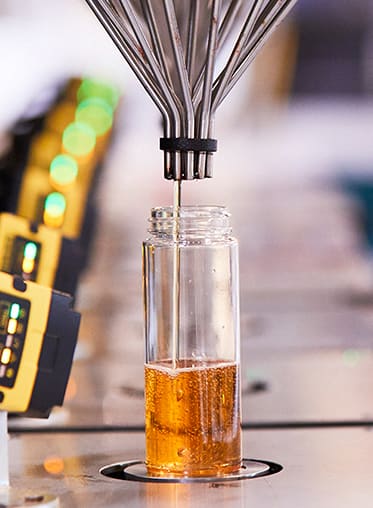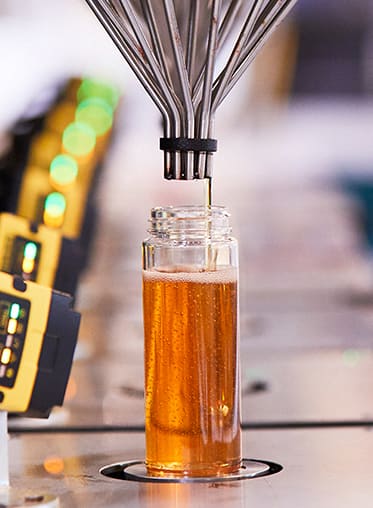 Coded in color.
Our engineers and coders turned color into a language. Shade variations and pigments become characters and symbols that are sent to our on-demand color dispenser. Because to mass-make custom color, we had to make a custom machine. It individually fills each bottle with exact drops of pigments and has created over 260,000 unique combinations so far. See how our technology works »
"
To face the challenge of creating hundreds of thousands of bottles with different formulas, every piece of our machine had to be modified or completely built from scratch. There is nothing else like it.

Thomas MacNeil
Chief Technology Officer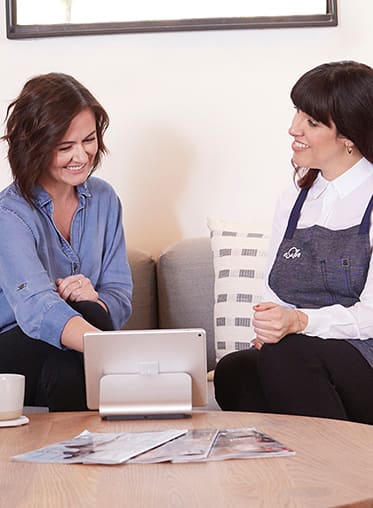 Led by experts.
This isn't just an algorithm doing all the work. This is actual people—raw, human talent. Our expert team of radical colorists come from top schools and salons around the country. They see color a little differently. Instead of hand-mixing dye and eyeballing tones, they're trained to create color virtually. Traditional rules don't apply to them and lucky for you, they're also available to call when you need extra guidance.
"
We've had people call us from the shower asking if they are applying their color right. We pull up their profile and walk them through exactly what to do. You can't get that kind of personal attention with standard boxed color. You can't even get that attention with your local salon.

Emily Manatan
Senior Colorist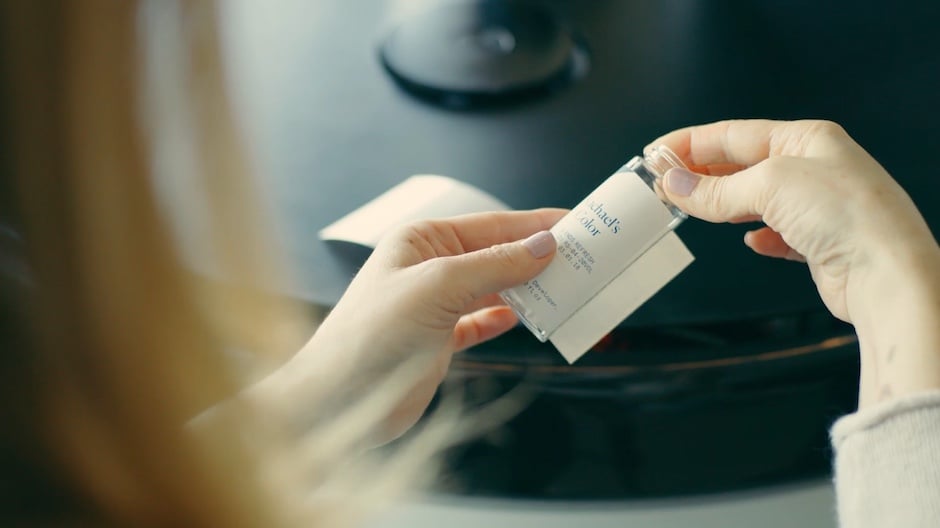 Behind the curtain at eSalon.
0:59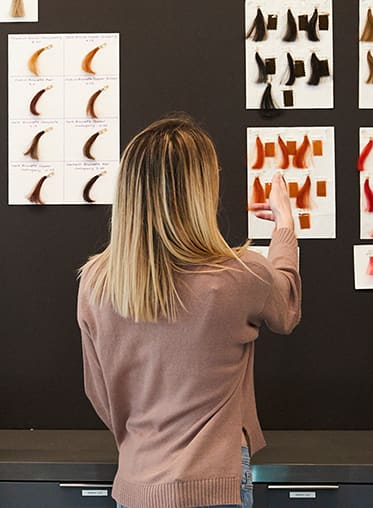 Driven by results.
Perfection isn't a thing. Not in beauty. Not in life. But we never stop working to get your experience just right. We use the results collected from years of testing, fine-tuning, and listening to our clients' feedback to deliver a promise we can actually keep: color happiness, guaranteed.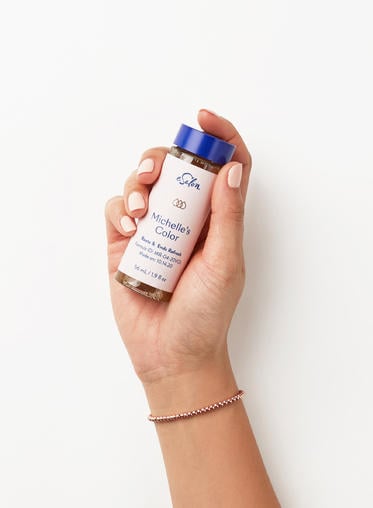 Personalized to you.
People often have this "aha" moment where suddenly everything clicks: This isn't just another company claiming "custom." We actually take an empty bottle, put your name on it, and fill it from scratch. Everything from your tone, warmth, density, and texture, to the amount of time you process before rinsing, and even the way that you apply it—it's all literally made just for you.
Highlights
260K+
unique formulations
8x "Best Hair Color" winner