Spring & Summer Hair Color Trends
Give your look a refresh just in time for sunny weather.
---
Sunshine and beach vacations are just around the corner—so it's the perfect time to refresh your look with this season's trending hair colors. Our team of expert colorists has selected three of this spring and summer's top shades that you can recreate at home with a custom shade from eSalon. 
Read on to explore our guide to spring and summer hair color trends and learn how to achieve these hair colors at home with tips from our team of expert colorists.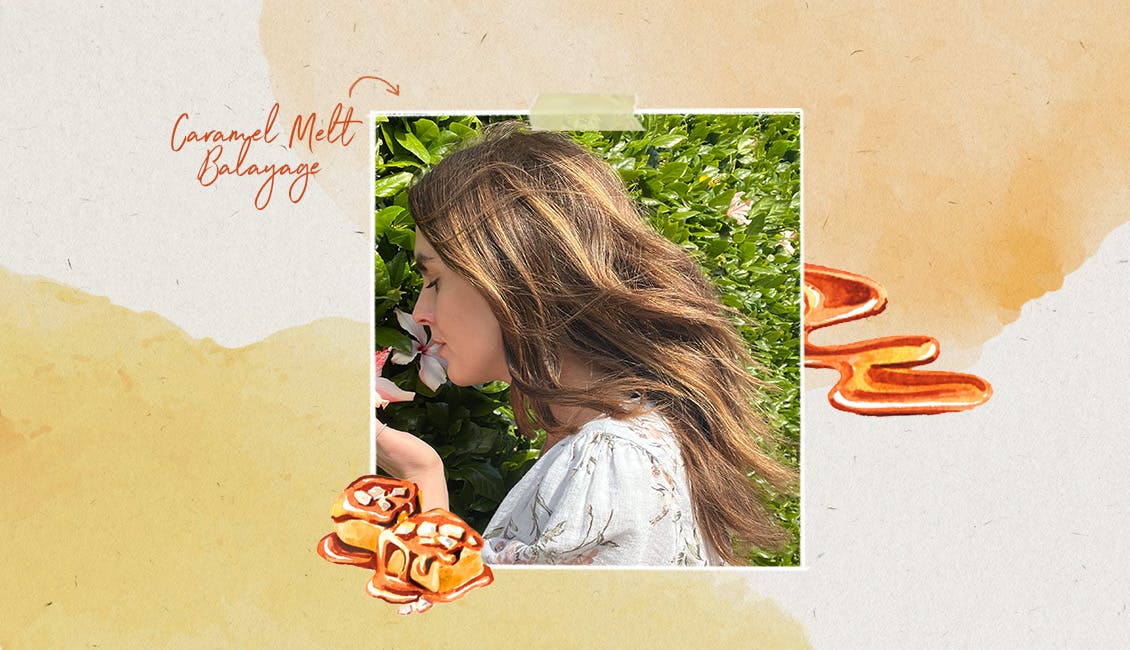 Caramel Melt Balayage
Why We Love It
Looking to lighten things up for the warmer weather? If so, Caramel Melt Balayage is just right for you. We love this look because it has the same warmth of a classic brunette hair color with a delicious twist of perfectly-placed highlights. 
This blended balayage look gives you a pop of lightness and dimension while remaining subtle enough to be your go-to look for any occasion. From brunch to the beach, this trending shade enhances your natural color with a pop of sunkissed brightness that adds a natural glow. 
The highlights in this radiant balayage look don't go all the way up to the root, making it a low-maintenance style with a natural finish—because there's so much more to do this spring and summer than your hair.
Who It's Best For
This naturally glamorous shade is a great option for anyone wanting to go a bit lighter this spring but not looking to fully commit to going blonde. With this beautiful balayage, you get the best of both worlds. Additionally, Carmel Melt Balayage plays off your natural hair color, allowing it to create a fabulously unique look for just about anyone! Any skin tone, eye color, or hair texture can have fun in the sun with this style. 
How To Get It & Keep It
Achieving this artfully blended shade is as easy as 1,2,3. 
Start with your natural color and apply your base color as usual. Then, ask your colorist to add our Light Set Highlighting Kit to your Color Plan so you can paint on a sunswept glow. From here, you'll use a freehand technique to apply the highlights and create natural-looking dimension. 
This glowing shade requires very little upkeep thanks to the blended balayage technique. This freehand method allows the grow-out process to be less noticeable than a typical foil highlight. That means that you only need to only reapply your highlights when you want to refresh your initial glow, making this a fabulous option for those with a busy summer schedule.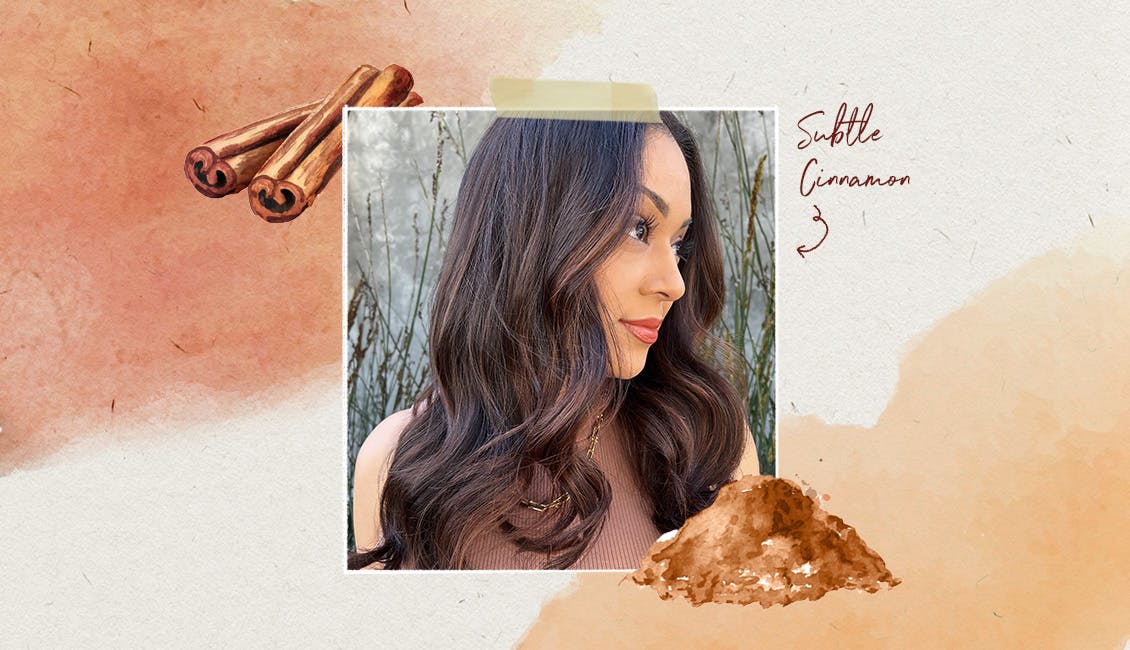 Subtle Cinnamon
Why We Love It
Our next vacation-ready shade for spring and summer is our Subtle Cinnamon. This shade is sure to set a sunny tone with its soft, yet striking, pop of warmth. Subtle Cinnamon features rich undertones of copper and ash to elevate a traditional chocolate brown shade from simple to summertime chic. The radiant copper undertones give this look added depth and dimension that shimmer with each hair flip.
This subtle shade is eye-catching, unique, and just a little spicy—all of the things you need to have your best spring and summer yet.
Who It's Best For
This soft brunette shade is trending for a reason. It effortlessly complements all skin tones with its combination of both warm and cool tones, making Subtle Cinnamon a shade that not only stands out in a crowd but truly flatters all. 
Another great aspect of this shade is that it can be adjusted based on your hair goals to be as bold or subtle as you like. Want to amp up the copper for more of a striking tone? Go for it! Looking to keep your shade on the softer side? Perfect! Just talk to your colorist to create a shade you'll want to rock all summer long.
How To Get It & Keep It
To achieve this Subtle Cinnamon shade this spring and summer, ask your colorist to add copper ash tones to your usual chocolate brown formula. This will allow your customized color to shine and give off a dimension of different hues in the warm sunlight. If you're looking for more of a pop, talk to your colorist about a Copper Ash Custom Ends Refresher to really brighten up the overall look. 
As we color fanatics know, shades in the copper and red families tend to fade faster than any other colors, requiring slightly more upkeep and maintenance than other shades. To maintain Subtle Cinnamon's vibrancy between color applications, opt for our Copper Tint Rinse to add warmth back into your shade. For a richer color payoff, try out our Color Pro Toner in Deep Copper.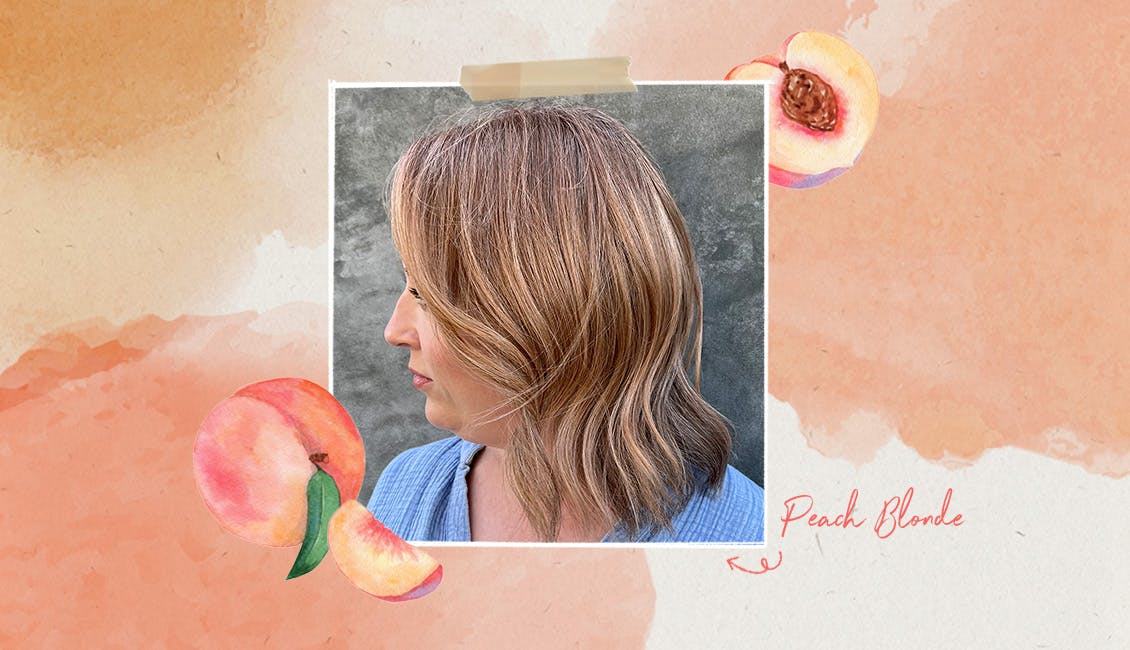 Peach Blonde
Why We Love It
Fresh peaches are a quintessential part of summer—and that's why our third and final trending shade for the upcoming months is Peach Blonde. This refreshing take on a classic strawberry blonde offers a soft blonde hue with custom copper golden tones. 
Perfect for the darkest or lightest of blondes, this shade is a lovely fit for those looking to go lighter or add more character to their look as the weather gets warmer. Because of its versatility and subtle vibrancy, Peach Blonde is the perfect shade to encapsulate summertime vibes all year round.
Who It's Best For
Peach Blonde features warm, neutral tones, making it a beautiful choice for virtually any skin tone and eye color. However, this shade's true hue shines the best on lighter hair as you'll really be able to see the stunning copper golden tones. If your hair is on the darker side this shade can still work for you, your result will be more of a subtle copper best seen in the sunlight.
How To Get It & Keep It
Getting this Peach Blonde color all depends on where you're starting. If your starting color is darker, you're going to want to first go in with our Light Set highlighting kit to lighten your strands so that the copper tones have the spotlight. You'll then ask your colorist to blend a demi-permanent shade with golden and copper tones. However, if your hair is already in the blonde family, ask your colorist for a demi-permanent medium blonde hue with golden copper tones. 
To extend your color's longevity, be sure to wash with color-safe shampoos & conditioners. A great option to preserve this gorgeous color is our Classic Color Care Shampoo & Conditioner Duo. As your color fades, mix a blend of Copper and Golden Tint Rinse together to redeposit those peachy tones back into your hair.
For more hair color trends, custom color application tips, and giveaways, follow us @eSalon on Instagram, Facebook, and Pinterest.