The Top Fall & Winter Hair Color Trends for 2019
Summer, we love you, but it's time to move on. The top fall and winter hair color trends are here and let us be the first tell you—they are b-e-a-utiful.
---
It's here! it's here! Our much-anticipated fall and winter hair color trends article has entered center stage. Each seasonal shift we release a color-trend report on the shades our expert colorists forecast will be the top choices for the coming months. Our team looks at what is trending on social media, which red-carpet looks the celebs are exploring, and what colors most complement this year's holiday season. The result of our report? Hundreds of calls and emails from folks asking for these dynamic colors to be crafted from scratch, just for them. In this article, we're featuring hair colors seen on influencers and stars whose shades we swoon over. So without further ado, let's begin!

Brilliant Bronze Brunette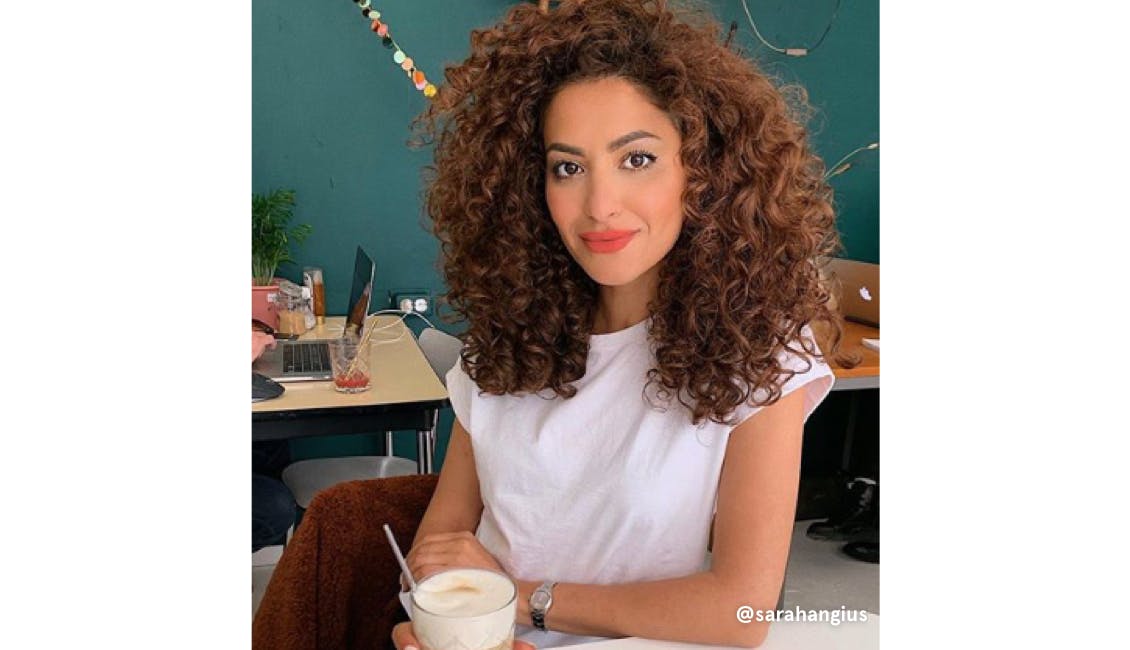 WHAT IT LOOKS LIKE:
With its bright undertones and glowing auburn tint, this near-red brunette has a little bit of everything in it. Cool ash tones and warm tones play together for extra pop-factor, giving this fall-inspired layered shade amplified dimension—which isn't always the case with all-over color. The trick is truly in the golden and heavy copper undertones, which is almost like a base coat of nail polish—it lays the shine foundation for your topcoat while adding long-lasting vibrancy. 
BEST SUITED FOR:
Those who don't mind a double-take. Well, come on! You're not going to get a bold bronze like this without turning a few heads along the way. But honestly, if you're looking for a more subtle shade that won't spark a conversation about your hair color, you may want to choose a different brunette shade. Those looking for a subdued version can opt-out of the golden undertones, which is really what adds the wow-element that could potentially draw more attention that you're looking for. As far as which current hair colors will best achieve this color—folks with naturally light-to-dark brunette hair will see the best results.
HOW TO GET IT AND KEEP IT:
Ask for subtle golden tones added to your shade, with a hint of autumnal auburn. Not to do too shameless of a plug here, but this color is a pretty spot-on example of why it's important to have this shade customized to your hair. For example, if you have naturally light brown hair with warm undertones, you might not be able to get the reddish hue that makes the auburn in this color pop—unless you had a custom formula adding warmth. Or, if you have dark brown hair without cool tones, you won't really achieve the cooling depth of the color. Getting your color customized means you can add all of the elements needed to get this result—in a way that's best for your hair.
For maintenance, we recommend using our Tint Rinse in "Blonde Neutralizer" every-other week. Surprised we didn't recommend Tint Rinse in "Golden"? The Blonde Neutralizer will actually help maintain gold undertones in darker shades while preventing it from getting brassy. Trust us on this one.
Champagne Toast Blonde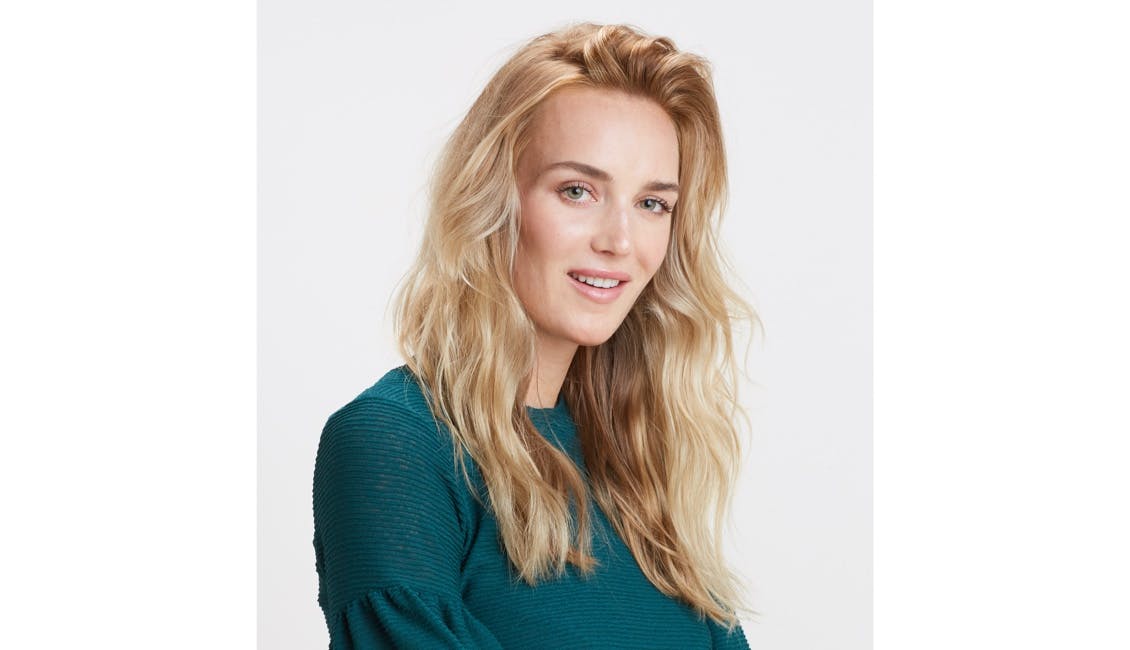 WHAT IT LOOKS LIKE:
It looks just like it sounds—bright and fizzy with a kick! Perfect for the holiday season or a New Year's Eve debut, the icy cool tones of this shade lends itself to mattified brilliance, while a few highlights add effervescent layers for extra dimension and tasteful intensity. We especially love how the roots show intentionally, adding subtle contrast that owns up to the fact that this is a dyed hair color, while embracing its playful blonde brilliance. 
BEST SUITED FOR:
The experimental blonde. Like we said, this color is the kind of shade that admits "this is not my natural hair color"—but that's not always a bad thing! With ash tones, brass is totally out of the picture, and with highlights, depth is totally in the picture. This gives the shade a natural appeal while leaving a bit of space for darker roots to take ownership of being experimental. The outcome is a beautiful, vibrant, daring color that isn't afraid to play. Because it is such a light shade, we recommend this color for already-light blondes. Even dark blondes or strawberry blondes might have a tough go at fully achieving the cool-ash appeal of this shade, while folks with naturally-light blonde hair can achieve this color at home seamlessly. 
HOW TO GET IT AND KEEP IT:
Getting this shade will require a few steps. First and foremost, deep condition the night before applying this color at home. By adding a healthy dose of moisture to your hair, your hair follicles with have an easier time soaking up all of the champagne tones that make this flirty shade so vibrant. Second, apply the base shade of blonde to lay the groundwork for your highlights. Third, apply your balayage highlights on dry, freshly-colored hair (the same day is OK!). If you have bangs, check out how to highlight them at home like the pros. After you've followed these three steps, you'll feel inclined to have a real champagne toast!

Fire Snap Auburn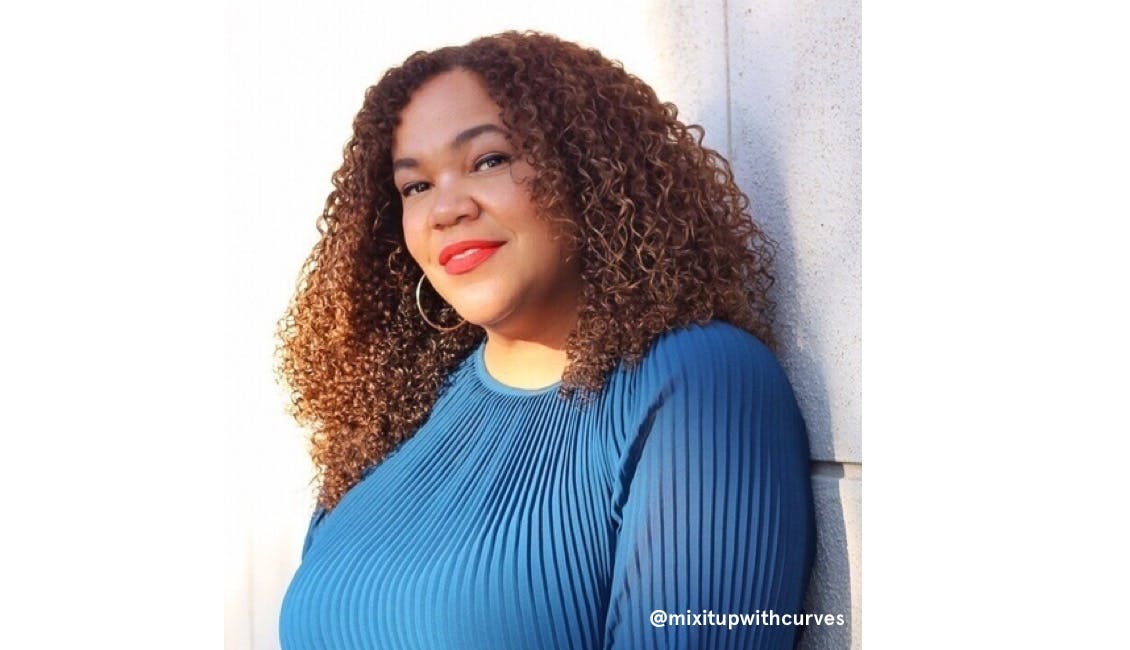 WHAT IT LOOKS LIKE:
Like a blaze of beautiful auburn goodness. This all-over color plus highlights combo is a one-way ticket to dimension city. The best part? It gets even better after you've allowed your roots to grow in about an inch, giving rich and layered depth all throughout your hair from root to tip. (And if you've got grays, a root touch-up also does the trick!) This color is full of range, with golden highlights, auburn undertones, and a major spoonful of warmth—making it an all-star shade for the winter season.
BEST SUITED FOR:
The layer-lover! This shade has so much depth that having a layered haircut will only make the color stand out even more. Whether you have bangs, a side part, or luscious curls that cascade in varying lengths, having a dynamic color like this wintery auburn shade will truly favor your cut. Light-to-dark brunettes, redheads, and folks with natural auburn hair will thrive in this dynamic hue.
HOW TO GET IT AND KEEP IT:
To get this shade, first color your hair with a toasted auburn then add highlights. Getting the lightness of this look may take a bit of patience, as we recommend gradually lightening your hair so that you don't cause excessive damage. About three Light Set applications should do the trick, staggered over the course of three months. If you love this shade and want it for winter, start the process around September, and you'll have achieved the final look in time for the holidays. Light Set will also help maintain this shade as it depends on layered lightness for the full effect. 
Roaring Sunset Red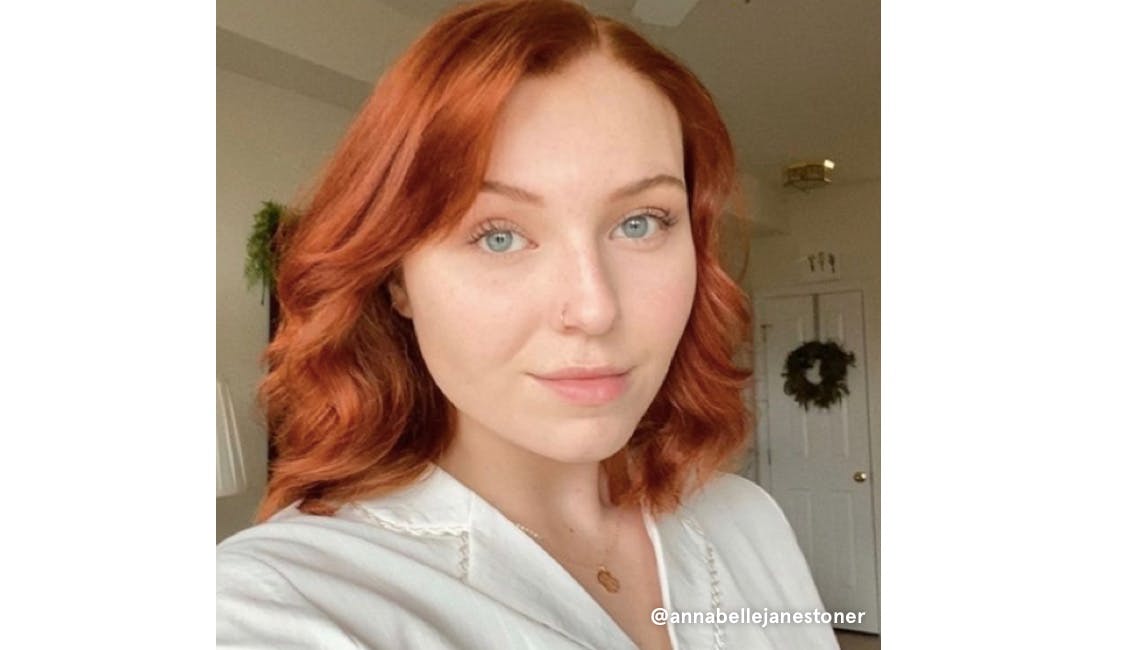 WHAT IT LOOKS LIKE:
Fiery, soft, and passionate. Filled with vim and vigor, this vibrant shade has a softness to it, taming loud copper overtones with a velvety golden overlay. Ironically, part of that softness comes from letting the brass live its best warm life. Sometimes, toning back the polarizing brass can just take away from its true potential. We think Annabelle's ultra-warm red is the perfect example of how brass can be beautiful, especially when you want a red hair color that's not afraid to be, well, red! But like everything else, brassy warmth should be used in moderation, so balancing the color with a neutral golden keeps the shade from being too radical to look natural.
BEST SUITED FOR:
The bohemian-inspired. This shade feels rare and free-spirited, so folks with a personality to match will really animate the color. If you feel like you've been choosing conventional hair colors and you're ready to walk on the wild side, this shade will hold your hand over the edge. Its sunset-like appeal is eye-catching and seductive but has a soft, approachable allure. Folks with light-to-medium brunette, copper, red, or auburn hair will all have success achieving this rich, glowing shade—with each color bringing added dimension to this category of crimson. 
HOW TO GET IT AND KEEP IT:
To get this shade, have a custom hair color crafted with a bright copper red overtone and chilly-yet-radiant neutral undertone. The combo will work together to add dimensional brilliance and give it all the softness that keeps this color from being too aggressive. Maintain it with Tint Rinse in Red to keep your vibrancy alive—reds can be hard to keep from fading regardless of using demi-permanent or permanent color, so keeping Tint Rinse in your shower is definitely a best-kept-secret for this shade. 
And there you have it! If you want any of these colors crafted and shipped to your door, start a Color Profile and you'll be color-trending in no time. If you have any questions at all, reach out to us at [email protected], and any one of our experts would be happy to help!