Women Who Rule (Break): Celebrating International Women's Day
With almost 80% of our glittering staff made up of powerhouse women, it's no wonder we make a big deal of International Women's Day. Check out some of our rule-breaking team members, and how they make a shining impact at eSalon and beyond.
---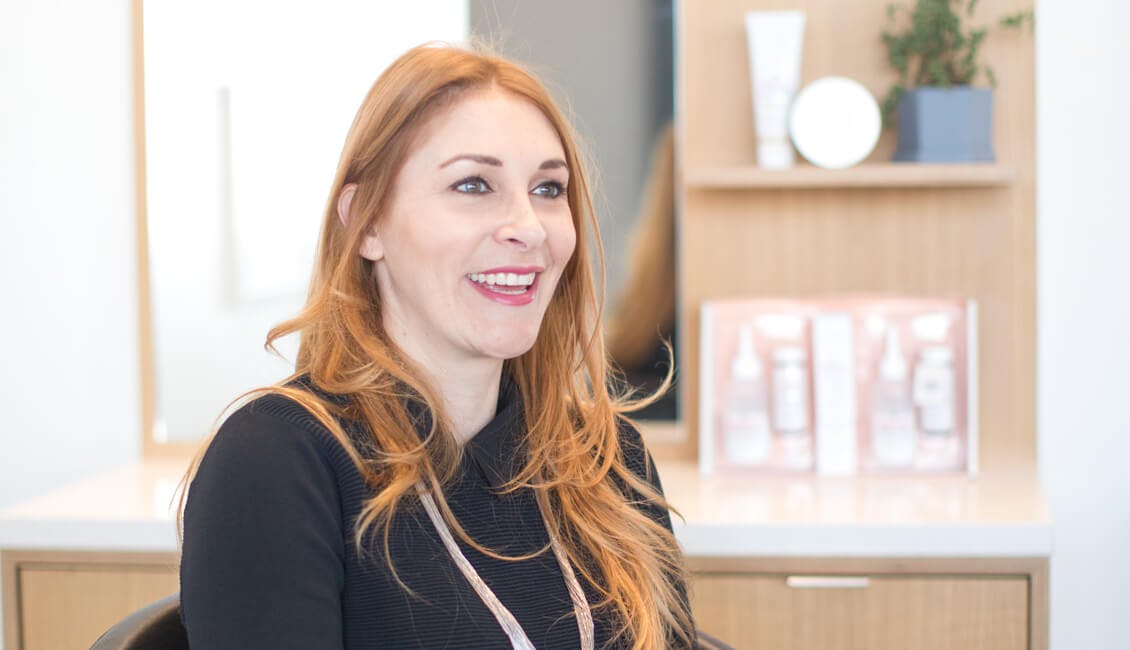 Lori, Colorist
Lori is one of those women who manages to do it all—a single mom with a love for tattoos, she spun her cosmic skills working behind the chair as a colorist into running our entire team. Using her past experience driving education programs at a barbershop company, Lori has played the lead role in helping us fully reinvent the in-person hair color experience in a way that is totally unique to eSalon (think: on-demand color printing, hair coloring lessons for newbies, and next-level personalized attention). Maybe her prowess is credited to her business background but we think it's her natural, uncanny knack for thinking outside the box.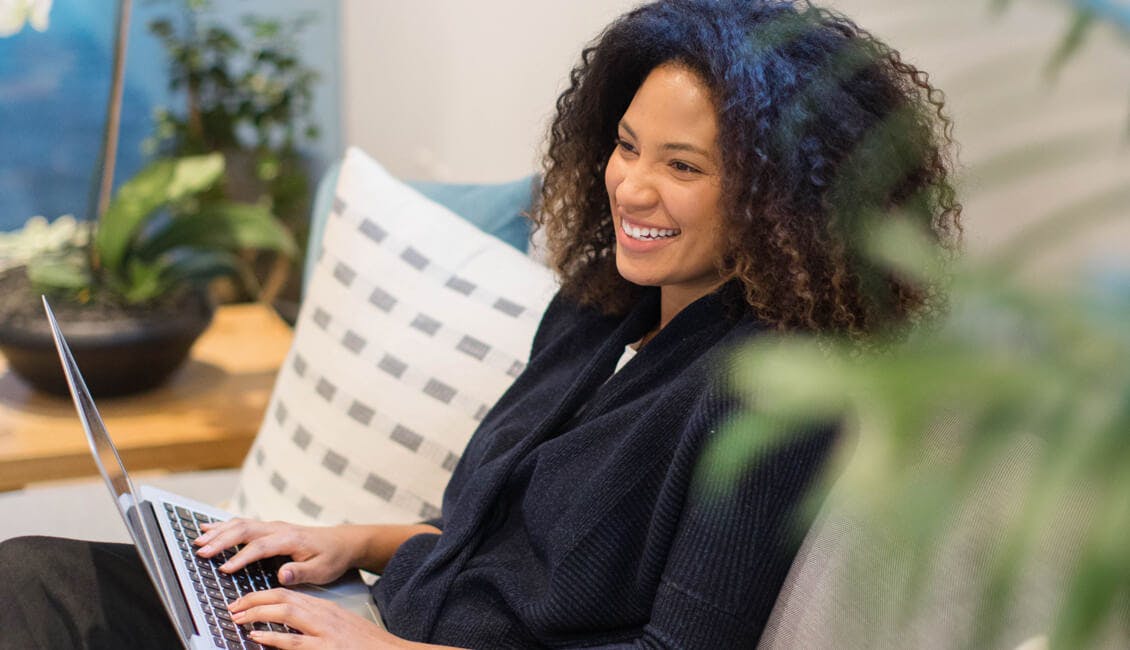 Gabby — Senior Copywriter
Gabby is the creator of our brand voice and makes sure our communication is on point. Before she came to us, she lived in Paris, France and wrote for some of fashion's most acclaimed publications—like Flaunt magazine and Women's Wear Daily. But when she's not writing about beauty and tackling the written world of hair color, she takes up local activism and inner-city community outreach, mentoring underprivileged middle-school students. Her favorite part about working at eSalon? Disrupting the idea that beauty only looks one way, by crafting something totally unique to our client's individuality.
"

"I have this picture on my desk that my mom took of me when I was four playing "salon" in the bathroom and washing a mannequin's hair. I really mean it when I say I was destined to be in this industry."
Courtney — Client Education Manager
Courtney is the kind of person that can master just about anything. Pro golfer? Check. Master colorist? Check. Hopping in front of the camera and getting just about anyone to become a color pro? Double check. She's got an education at Vidal Sassoon (aka the "Harvard of Hair") and experience working at some of the country's top salons, so it's no wonder she (literally) knows everything about hair color. But what many don't know is that Courtney was eSalon's third-ever employee. Back in the day, she hand-packed and shipped custom color orders one-by-one, and even dropped off an order at a client's house. That's the thing: Courtney truly cares, and it's her warm, attentive approachability that ultimately shaped our belief that creating personal one-on-one relationships with our clients is the only way to go.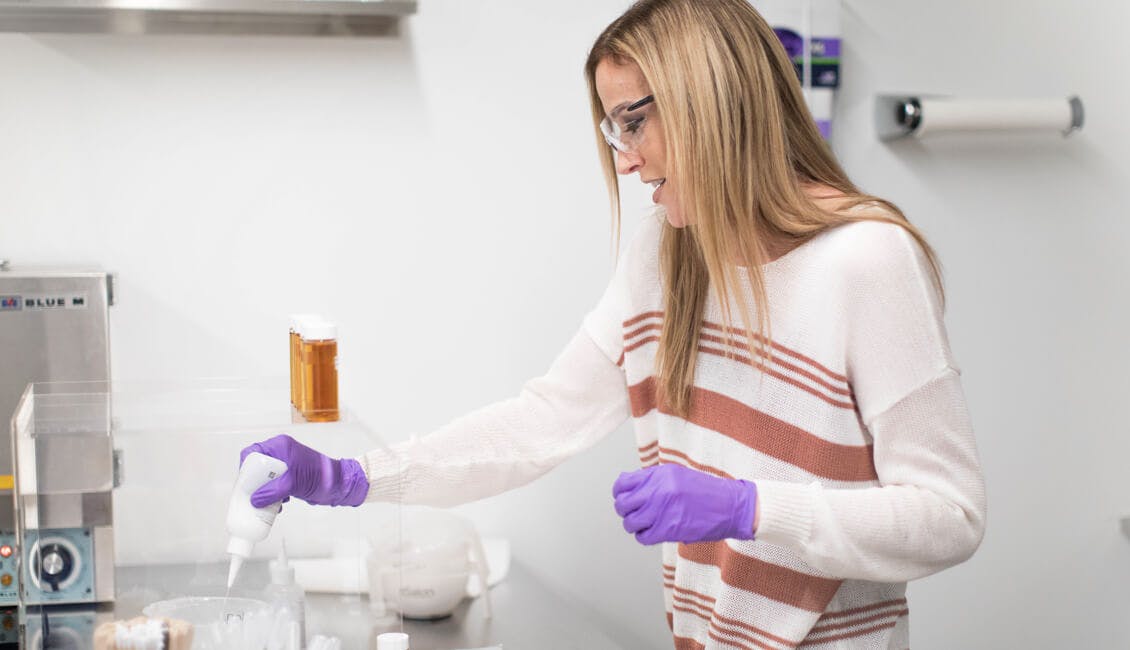 Carly — Quality Control, Research and Development
Carly is the epitome of a go-getter. She started at eSalon packing hair color with our all-star production team when she took up a seriously passionate interest in how hair color works on a chemical level. Even though it was totally different from anything she's ever done before, she made a point to shadow our operations engineers, asking questions about everything until she learned all about the inner workings of hair dye. Now, she's the big brains behind our quality control, chemically testing our vats of dye daily to promise the superior performance of our top-notch color formula. You're not going to find anyone more thorough than Carly, and you can thank her for assuring the mega-rich, long-lasting vibrancy of your custom color.
These ladies represent just a handful of the diverse, hard-working, and brilliant talent behind eSalon. From technicians and coders to creatives and colorists, our close-knit staff of rule-breaking men and women all come from different backgrounds and have different ways of thinking. It's what helps us challenge ourselves and approach hair color from completely fresh angles, creating a service unlike anything else on the map. Here's to International Women's Day and celebrating our values of gender equality and women's empowerment both inside and outside the office.