Which Shampoo and Conditioner Is Right for Me?
Our shampoos always protect your color, for any hair type, anointed with the ingredients that give you every benefit you want from your cleansers and conditioners. Browse our selection and find your new favorite shampoo and conditioner with our diagrams designed with your hair color and texture in mind.
---
We know the whole process of finding the right shampoo and conditioner can be a little overwhelming, so we've made it easy. At eSalon, our hair color is always top of the list, and we formulate our hair care with the best ingredients to show off and extend your awesome color. 
Our everyday shampoos and conditioners can be mixed and matched for a wide range of benefits, to balance your primary concerns while prioritizing your color treated hair. Here's our collection of color-protecting, sulfate-free shampoos, and conditioners to help you get started based on your color family and hair type. 
Just find your hair color below and start there for our recommendations of the right shampoos and conditioners for the best results on your hair. 
Which shampoo is best for redheads?
Reds require the most care and maintenance since they fade quickly. Why? Because the molecules in red hair color are large, and over-washing your hair can cause the color to rinse out easily. We recommend only cleansing red hair twice a week and opting for a gentle shampoo to maintain the vibrancy of your hue when you do wash. Another great tip is to alternate cleansing with a dry shampoo to prolong your shade and limit excess oils midweek. To maintain a gorgeous red, we suggest using a moisturizing conditioner that will seal the cuticle of your hair follicles to lock in the pigment.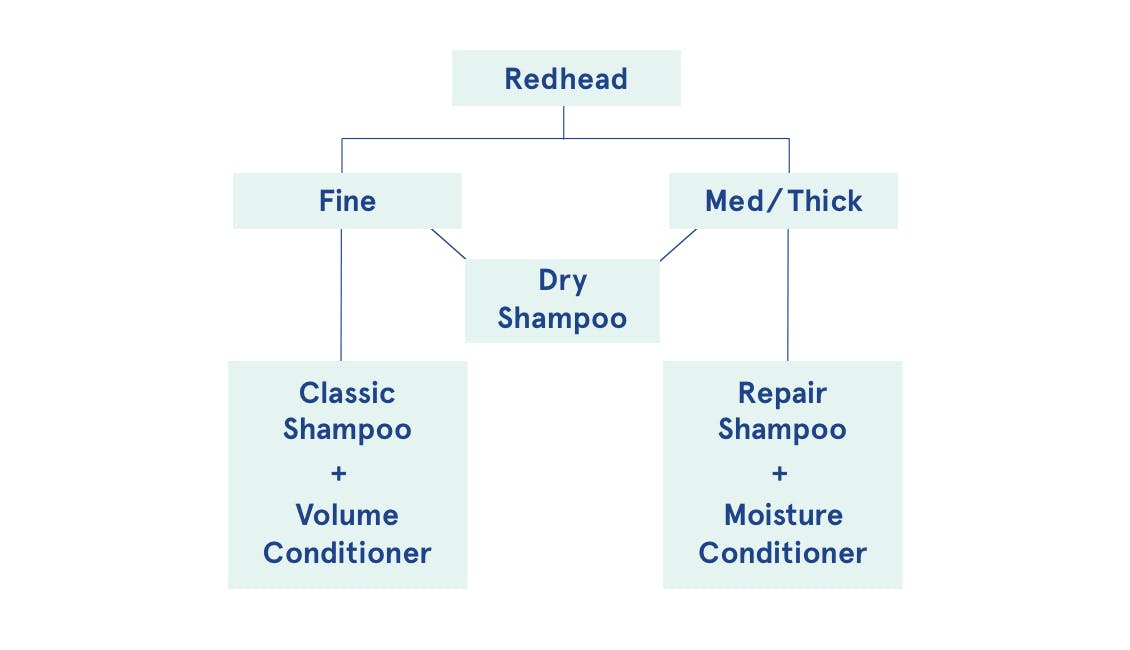 Which shampoo is best for brunettes?
Brunettes are known for their richness in color. Being one of the more low-maintenance shades, at eSalon we aim to maintain that richness and extend your color. So keeping the hair strands soft with an everyday shampoo that also adds shine is all you need. For the ultimate detox, we suggest swapping out the shampoo and conditioner combo for our ultra-gentle 2-in-1 Cream CoWash; a couple of weeks with this cream cleanser can help restore shine and balance your natural oils. Check out the diagram below to see which combination will work for your color treated hair's texture.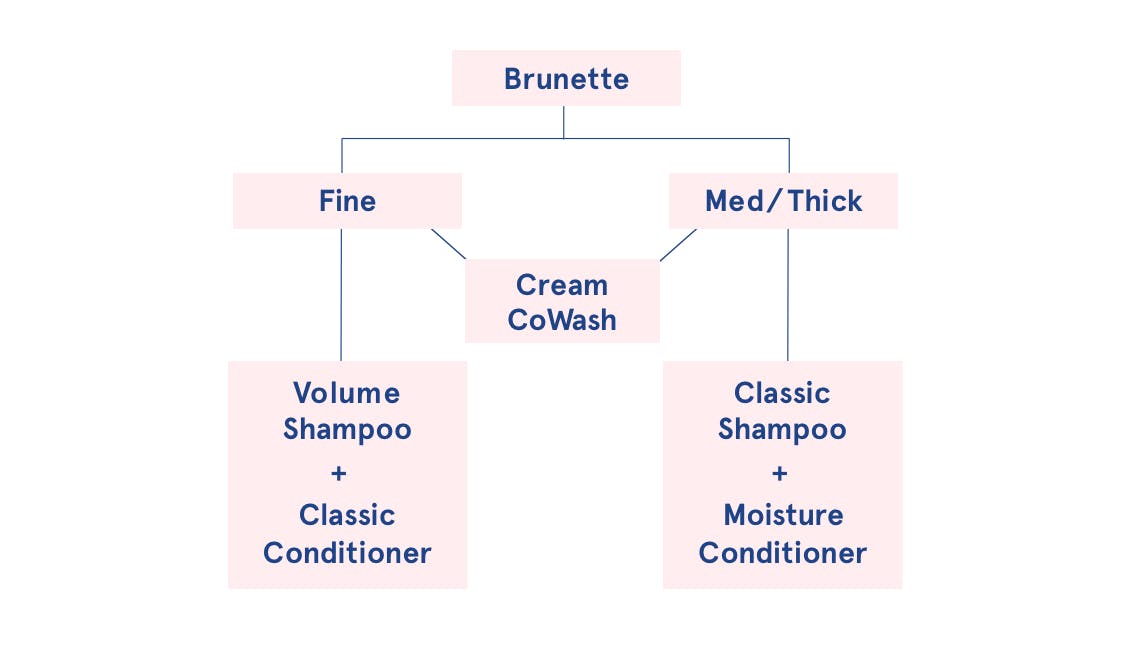 Which shampoo is best for blondes?
Blonde is typically hardest on the hair due to the chemicals needed to get you to a lighter shade. At eSalon, we don't use bleach or heavy lightening techniques to avoid overprocessing your hair. Blondes require the most nourishing ingredients to avoid dry hair if you lighten your hair often. To prevent damage, we recommend that you always use a conditioner after moisturizing shampoo, and work in deep conditioners on a weekly basis. These weekly treatments help to deeply moisturize your strands for optimal hair health.
It's also important to note, if you have fine hair, you're more prone to breakage, so don't be afraid to hydrate! To preserve moisture and add texture on those in-between days, work in a dry shampoo.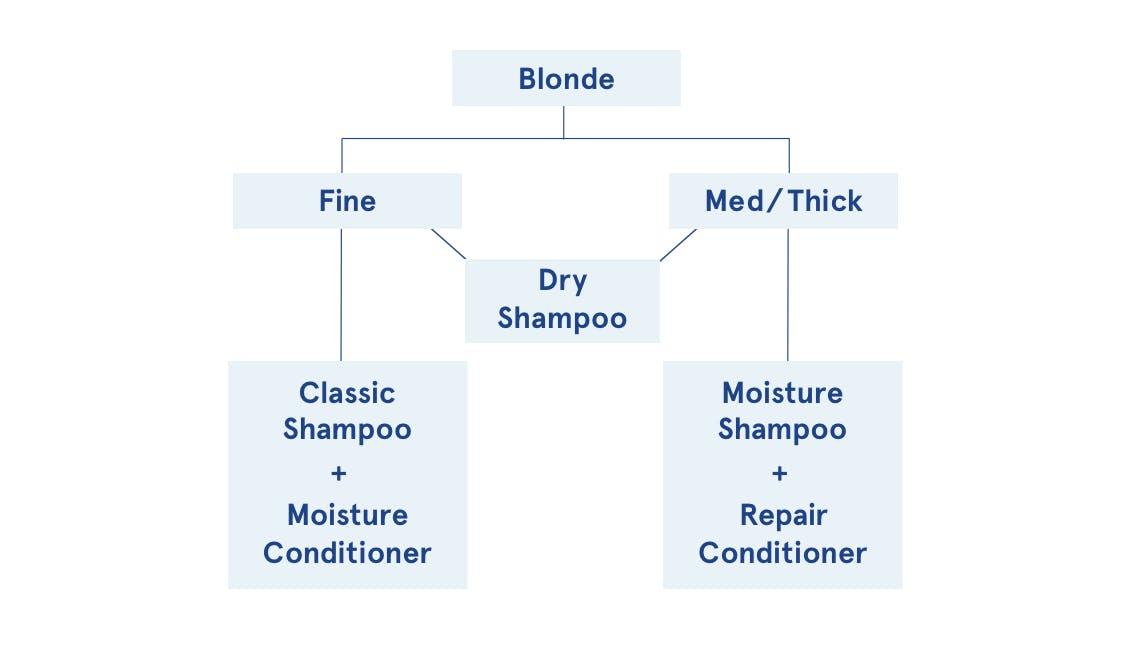 Now it's time to give your hair the hydration, volume, strength, and glorious shine it needs for beautiful color all year long. Play with these combinations of our dynamic shampoos and conditioners to see and feel the difference in your hair. Have questions? Just give us a call, and we can help you find the right hair care pair for your color and type.