Ask a Colorist: How Do I Make Hair Appear Thicker?
Get the body you've always wanted with these 7 hair hacks.
---
One of the most common questions our team of colorists gets is how to make hair appear thicker for a more voluminous look, regardless of texture. Thanks to our genetics and a host of other factors, not everyone is blessed in the big hair department—but there are plenty of tips and tricks to help you get the volume of your hair dreams. 
In addition to keeping hair healthy and happy, boosting the body of your hair without weighing it down starts with creating the illusion of fullness. In this article, our expert colorists have put together a list of their top 7 tips and tricks for how to achieve your hair thickness goals.
1. Get the right haircut.
The right haircut can play a big role in the illusion of thicker hair. If your locks are on the thinner side, more length can weigh your strands down so a shorter style might be best if your main hair goal is to improve thickness and volume. 
If you have fine hair, ask your stylist for layers and texture to give your look some shape and dimension. Shorter pieces around the face like feathering or fringe bangs can also help hair appear lighter and more full, instead of hanging heavy. It's important to maintain your cut (and hair health) by getting regular trims no matter your hair type. Aim for every 3 months or whenever your ends look like they need some extra love to keep your hair looking full and fresh.
2. Play your part.
As strange as this might feel, switching up your go-to part can make a huge difference in added volume and the appearance of thickness in your locks. If you typically go for the beloved middle part, switch things up with a deeper side part. This simple change can help your hair to appear much thicker on one side with the added hair, creating a side-swept look with natural body. If you feel your hair is getting used to your initial change after a while, don't be afraid to switch it up again. Flip it to the other side and you'll notice a little extra boost at the roots. 
Colorist Tip: Get in the habit of changing your part every few weeks to take advantage of the lift achieved from this simple technique.
3. Use a volumizing shampoo and conditioner.
BHE (Big Hair Energy) starts in the shower. Your hair care routine plays a huge role in added volume, body, and overall hair thickness, so the right products matter. If you're not using the right shampoo or conditioner, your strands may look limp and lifeless once they're dried as opposed to light and voluminous. 
To prevent this hair fiasco, make sure to choose the right shampoo and conditioner that is designed specifically for volume—like our color-safe Volume Shampoo and Conditioner Duo. This volumizing and cleansing duo works to boost body and prolong hair color with enriching ingredients like Quinoa and Sunflower Seed Extract. Both of these elements help to protect and extend your hair color all while our SLS and SLES-free formula washes away build-up known to weigh hair strands down.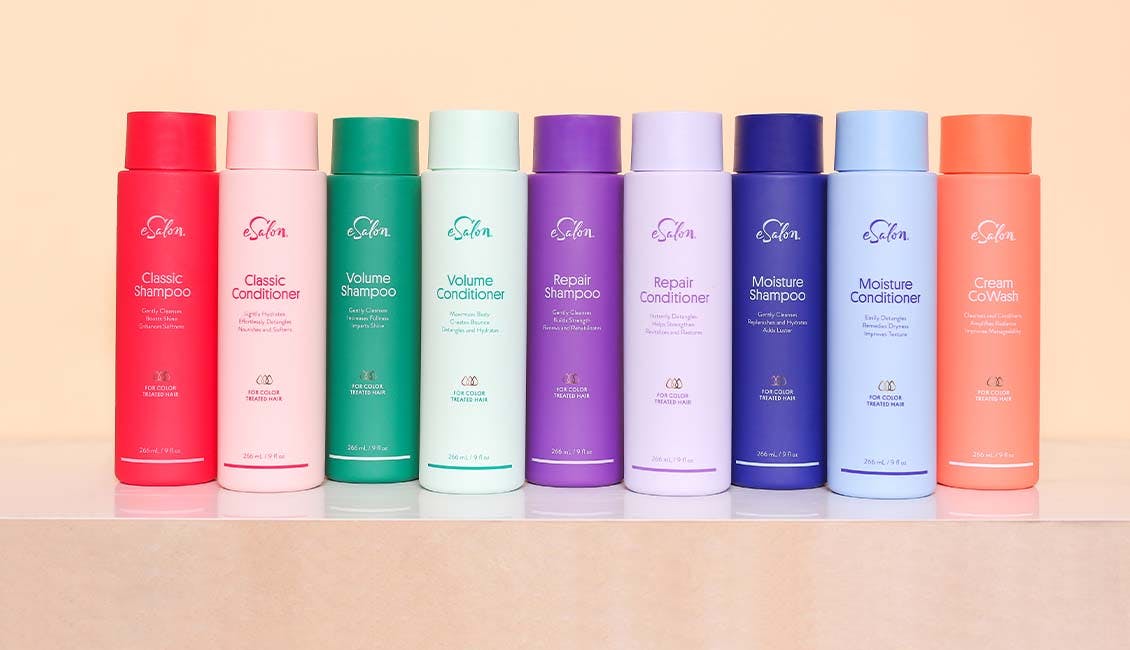 4. Avoid heavy hair masks.
It can be tempting to add hydration to your strands with a thick hair mask, but it's important to note that too much moisture can weigh down your locks. If you need some extra hydration throughout the day without the added weight,  try our leave-in, lightweight conditioner, Universal Leave-In. This hydrating treatment adds lightweight moisture without the heaviness of a mask—a match made in heaven for those with thinner strands.
Ingredients like Rice Seed Protein and Rice Bran Extract are included in this hydrating formula. This antioxidant-rich concentration works to leave strands moisturized with added shine for a lightweight, yet polished finish.
5. Choose the right styling products.
When it comes to styling products, the lighter the better. Our thin-haired friends should try to avoid heavy products when styling their strands in order to promote more volume and fuller hair.
Our Velvet Primer is a great option when it comes to lightweight styling products. This universal styling cream can be used to achieve the smooth, voluminous blowout of your dreams. When looking for the most volume for your buck, a blowout is a great styling option to help make the hair appear to have more body for those special occasions. For healthy hair, it is important to note that heat styling shouldn't be an everyday routine, but it does come in handy when you want the wow factor that a blowout can provide for fuller hair. 
If you're worried about hair damage and prefer to air-dry, our Cloud Mousse is a great option for lightweight body with a touchable hold. With premium ingredients like Quinoa and Almond Glycerides, this styling product is formulated to protect color, nourish strands, and provide lightweight volume for all hair types— especially those with thinner strands.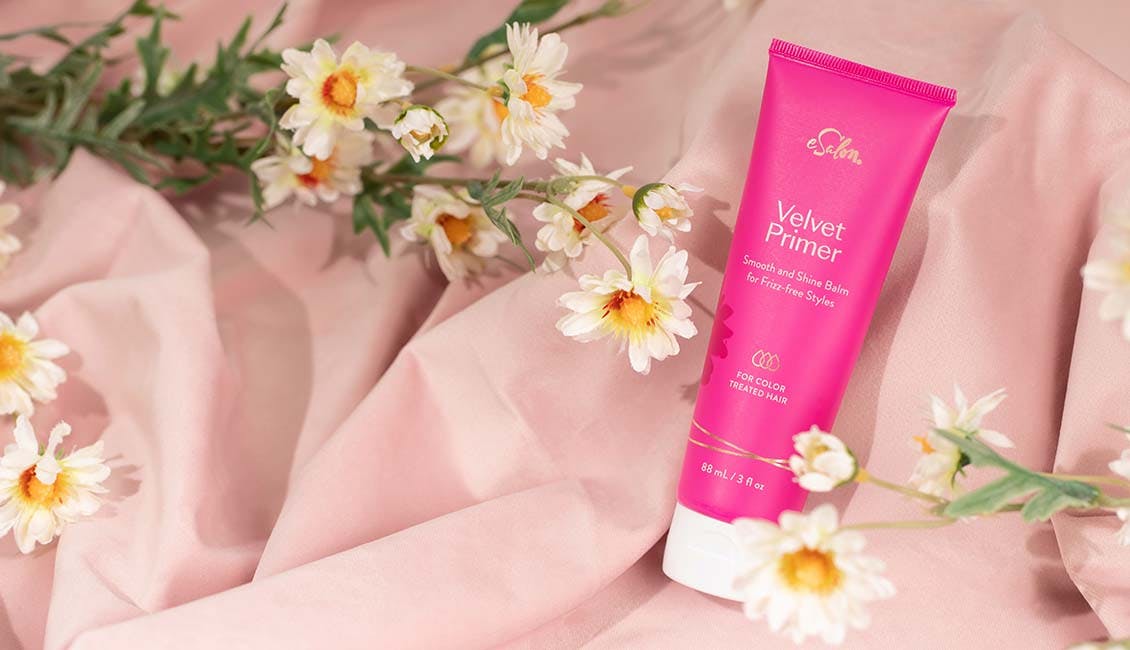 6. Use dry shampoo at your roots.
Say hello to your in-between wash days holy grail: Invisible Dry Cleanser. If your hair looks a little limp due to oily roots, a quick spray of this dry shampoo can refresh your head of hair while enhancing volume in seconds. 
Our Invisible Dry Cleanser is a great addition to your styling routine that not only provides maximum volume and thickness but also nourishes and refreshes your hair strands. For the best results with maximum lift, spray directly onto your roots, making sure to hold the can six to eight inches away from your head. Follow the application with a brief scalp massage to activate the cleanser into your roots then va-va-voom, you're ready to go.
7. Adjust your hair color.
Refresh your overall look and add dimension with well-placed highlights and the right hair color. Using the technique of "Hair Contouring" you can place contrasting shades throughout different sections of your hair to create the appearance of fullness and dimension. 
When it comes to your hair color, rich and deep shades (like a chocolate brunette or soft black shade) can create a shadow effect that enhances your look's depth and fullness. Talk to your colorist about your volume goals and they can customize a hair color to fit your exact needs.
Looking for more hair tips and tricks? Our team of expert colorists are here to help you achieve your dream hair. Follow us @eSalon on Instagram, Facebook, and Pinterest for more.