2022 Holiday Gift Guide for the Hair Care Lover
Wishing you a season of cheer and fabulous hair.
---
The best gifts are the ones that we didn't know we needed but now can't live without. Give the gift of great hair this holiday season with hair care and color tools designed to delight the giftees on your holiday shopping list.
Show them that you care for them (and their hair) by treating them to these salon-quality staples. Learn more about our best-sellers and favorites for all hair types from our expert colorists, and why these must-haves deserve a space in those stockings in our 2022 Holiday Hair Care Gift Guide.
Women's Custom Hair Color Set
Tired of spending hours and too much money at the salon? Us too. Why go out when you can get custom hair color with everything you need to get salon-worthy results at home? 
It's super easy: take our online Quiz and we'll create a unique-to-you formula. Think made-to-order hair color, for any hair type, custom-crafted by your personal colorist, hand-packed with personalized instructions, just for you. If you'd like to gift custom color, an e-gift card is the best way to allow your giftee to get the full custom experience. And voila—glamorous at-home makeover, delivered to your door.
Colorist Tip: Our colorists can match your natural hair color or help you achieve your dream hair color with a custom blend. Send us a photo in your account, and we'll make extra sure that you love your custom shade.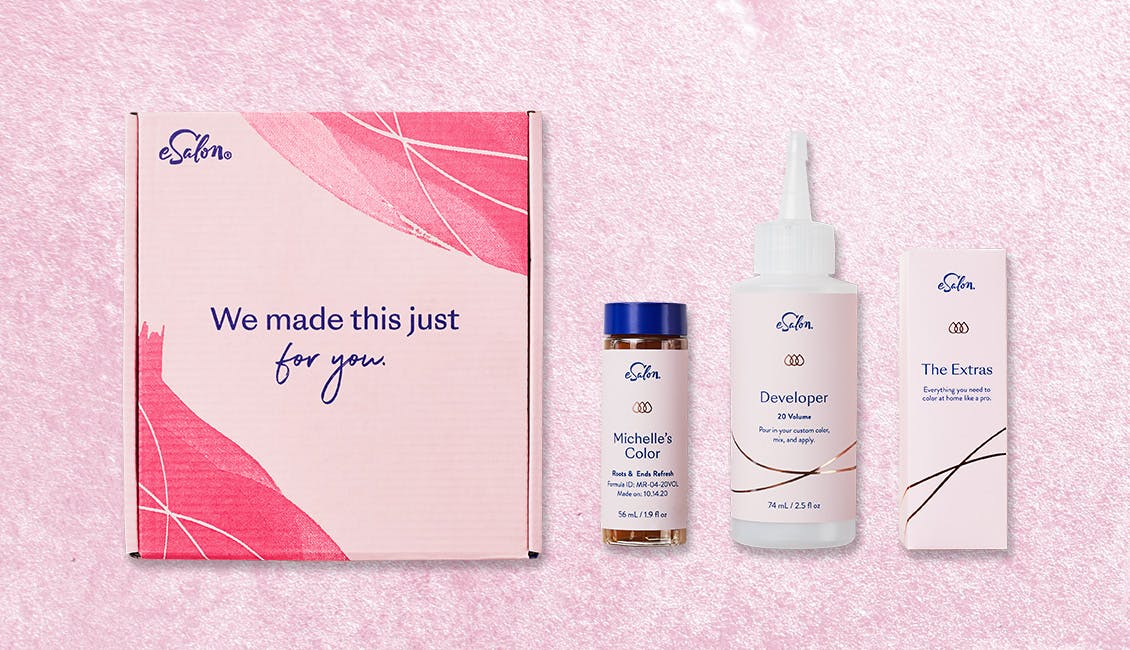 Light Set
Brighten up those gray winter days with our Light Set. Your giftee can now create on-trend, sunkissed highlights from the comfort of their home using our kit, complete with the tools and instructions needed for a stress-free application.
The Light Set was inspired by the French technique balayage which means "to sweep," adding effortless depth and dimension for a soft, natural result. One application can easily lighten hair up to three shades and is available in multiple options to accommodate most starting hair colors.
Colorist Tip: Keep a damp towel nearby while working with Light Set. This helps if any extra lightener gets on the gloves or tools. Simply wipe it away when needed and keep working so the lightener is only where it's meant to be.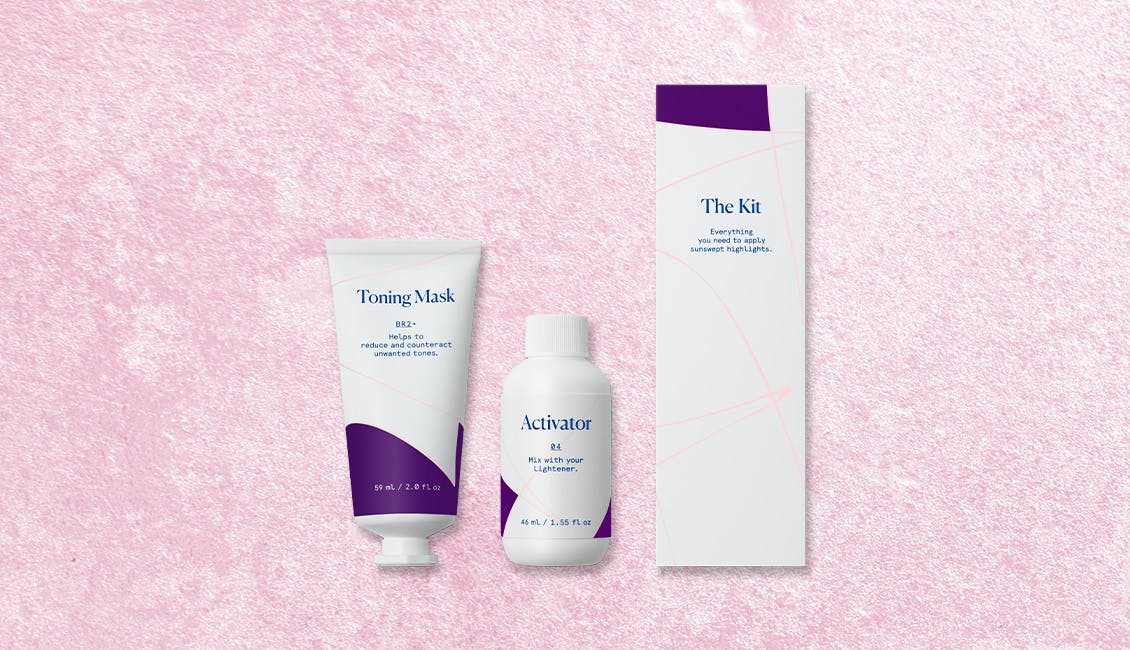 Tint Rinse
Looking for the ultimate hair-color maintenance stocking stuffer? Our always-in-demand Tint Rinse is a professional shampoo-in treatment that temporarily deposits pigments to revive, enhance, and balance any color.
Find the perfect shade for anyone on your list with over 12 shades to choose from. If you're already a client and are logged into your account, you'll automatically see your recommended shade match. We take the guesswork out of color and care, just for you. 
Colorist Tip: To make your hair really absorb the color and get the most intense result, apply Tint Rinse directly to your dry hair instead of in the shower.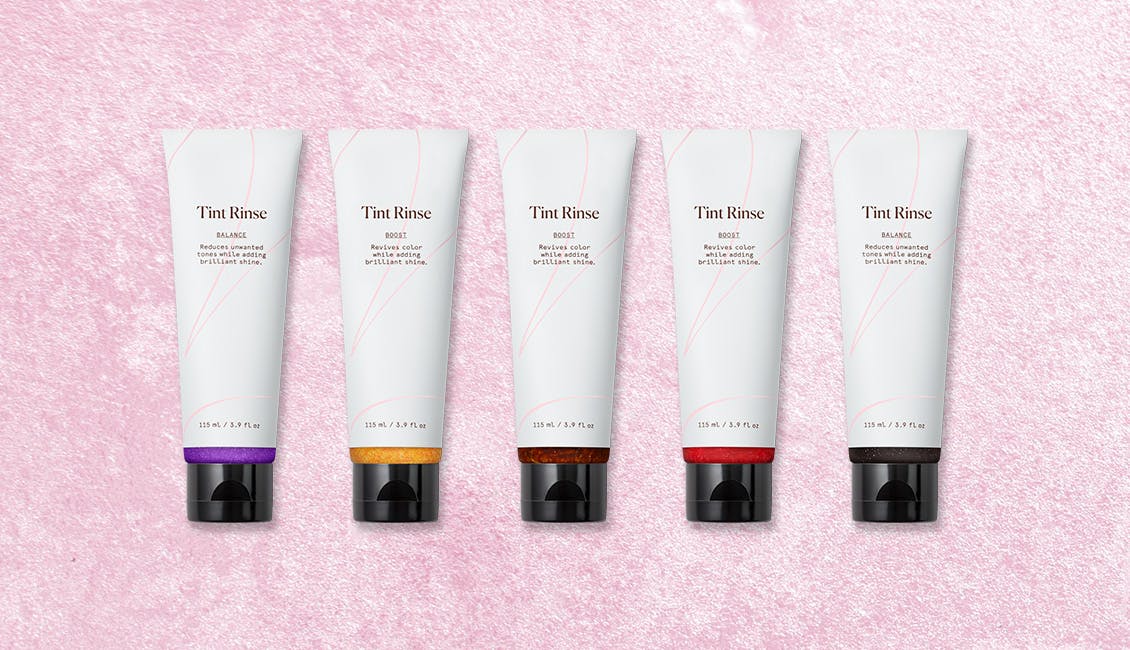 Color Pro Boosters
No matter what kind of stress is bringing your hair down, it's no match for our Color Pro Boosters. These perfect stocking stuffers are professional-grade, concentrated treatments that protect hair color while adding an extra dose of targeted TLC. They're available in four treatment options to custom-fit any hair care routine. Gift one or all for a complete set.
Colorist Tip: Buying for someone with red or ash blonde hair? These are considered high-fade hair colors. Stock up on the Color Pro Booster in Color Protect to help extend the vibrancy of their color.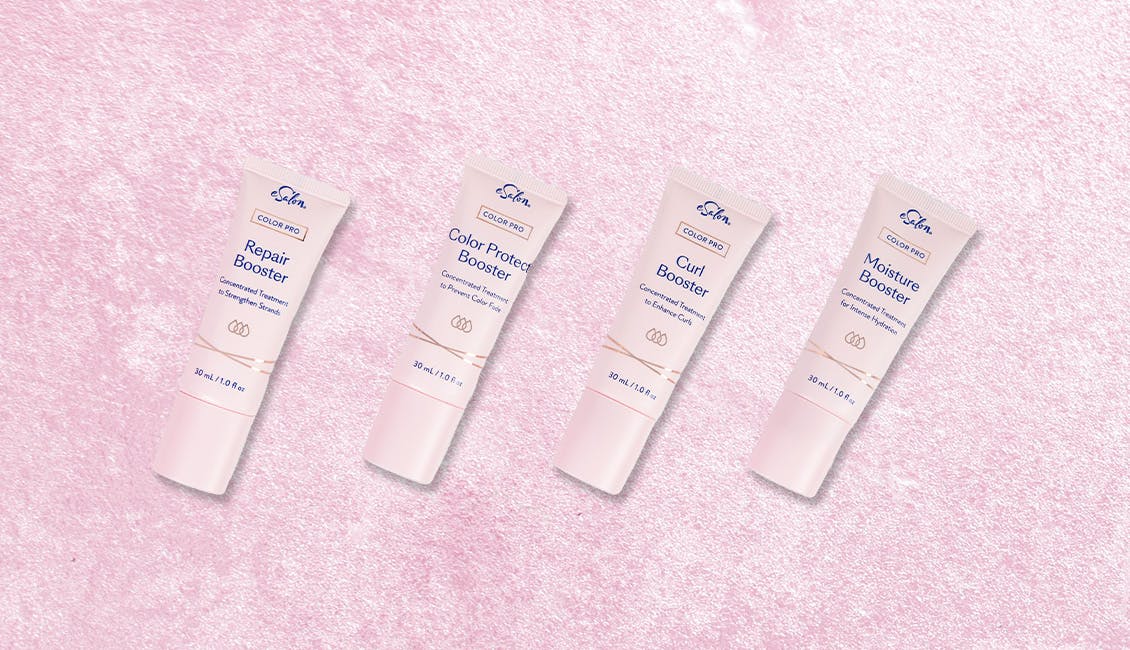 Moisture Shampoo + Conditioner Duo
Baby, it's cold outside – and that means dry winter hair is upon us. But you can check healthy, hydrated hair care off the shopping list because we've got it covered with Moisture Shampoo + Conditioner Duo. These two protect and replenish dehydrated hair with super-hydrating yet lightweight SLS and SLES-free formulas. Not only do they nourish and soften strands, but they're also color-safe and gentle enough to use every day. Perfect for the one on your list who washes their hair frequently. 
Colorist Tip: Together, this dynamic duo packs a nourishing punch, but sometimes, hair has varying needs at different times. Our Moisture Shampoo + Conditioner Duo can be mixed and matched with other eSalon shampoos and conditioners for a more custom hair care routine.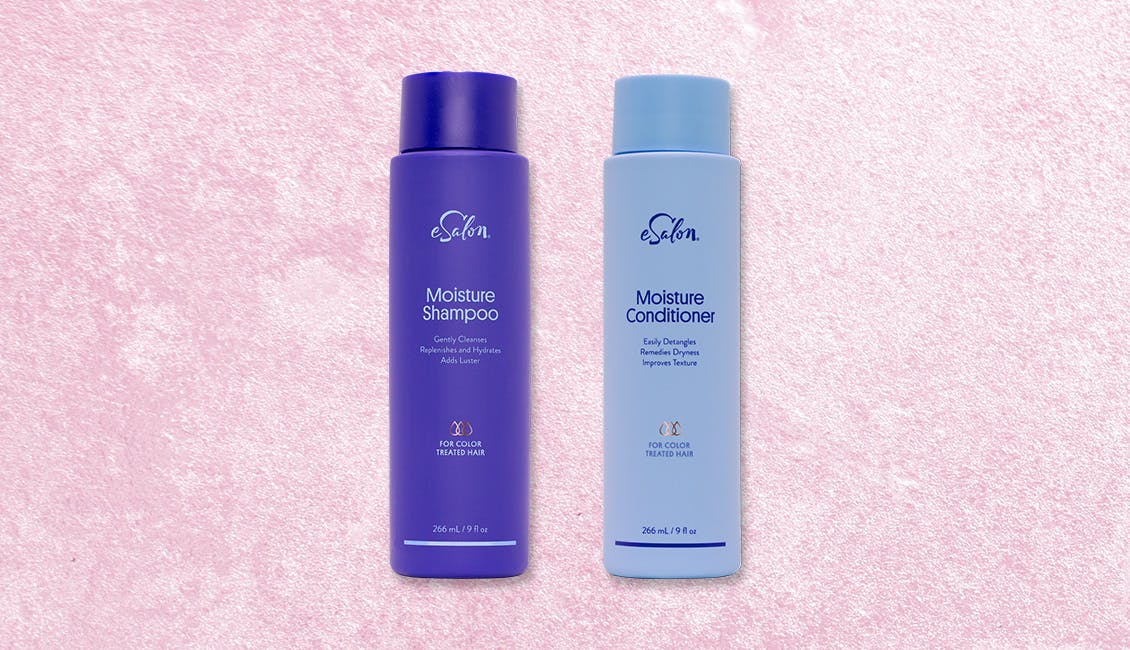 Cream CoWash
Need a gift for your friend who is always in a rush to complete their beauty routine? This 2-in-1 cream cleanses and conditions in a one-and-done step with Sea Buckthorn for soft, resilient strands. Plus, the less you wash your hair, the longer your custom color will last. 
Colorist Tip: Almost wash day but want to keep your color bright? Add a little shampoo to your Cream CoWash for a bit of extra cleansing power.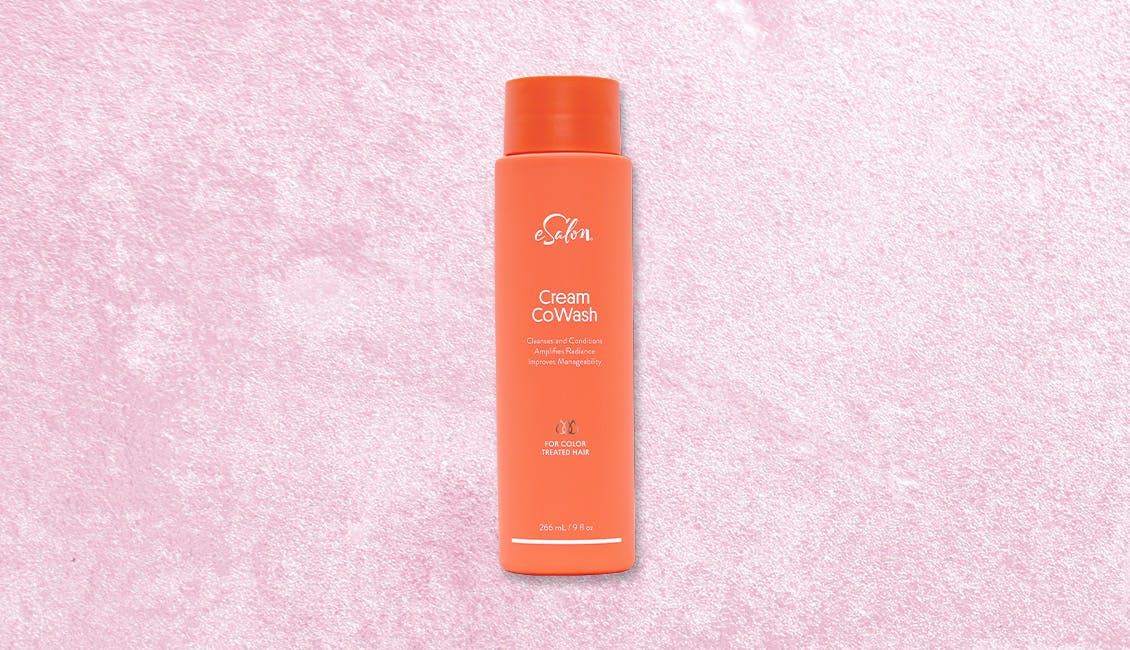 Weekly Retreat
Winter-ravaged strands require a little extra TLC. Enter: Weekly Retreat. A moisturizing hair mask that deeply replenishes and adds shine while helping to shield your color with luxurious ingredients like Jojoba Oil and Quinoa. This is the ultimate gift for the self-care queen in your life. 
Colorist Tip: Did you know that your body does all of its healing while you sleep? Might as well add your hair to that list by applying your mask while you sleep. Worried about your pillowcase? Cover it with a towel if you like, but wearing a hair scarf should do the trick. Result: Lush, soft, frizz-free strands.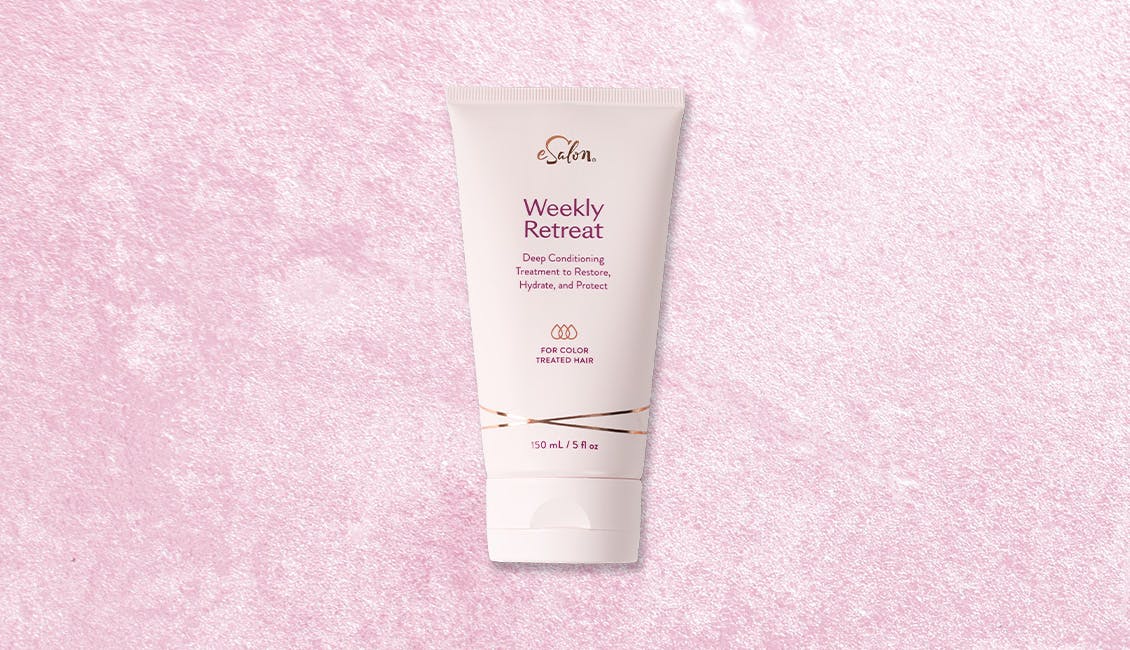 eSalon x Avocado Luxe Silk Pillowcase
We've partnered with your favorite organic brand, Avocado Green Mattress to bring you the ultimate beauty sleep novelty. Gift frizz-free hair and hydrated skin with this organic mulberry silk pillowcase—it's truly the stuff of dreams.
Colorist Tip: Enhance the benefits of your silk pillowcase by braiding your hair before going to sleep. Putting your hair up this way gives you gorgeous loose waves, free of flyaways. Not into waves? Try adding a dash of leave-in conditioner to your hair and put it up in a high pineapple ponytail to avoid creases and protect your pillowcase.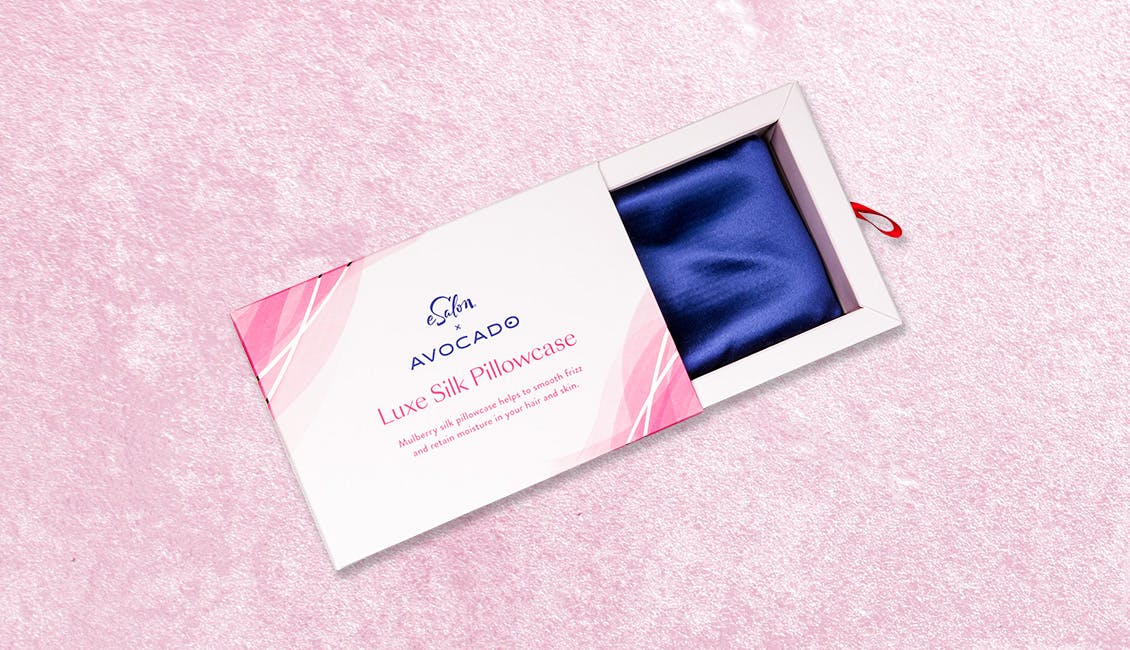 Colorsmith Men's Custom Hair & Beard Color
From the creators of your favorite custom hair color brand (ahem, us), Colorsmith brings custom home hair color to every man's countertop. Don't give him another t-shirt, give him the confidence he needs to feel good about his look. It's not just any hair color, it's a grooming essential and catalyst for his best life. 
The color is super natural-looking, totally free of Ammonia, Parabens, and PPD, annnnddd he's got options to play up his salt and pepper or cover it up. Just like our Color Set, Colorsmith wraps everything up in a bow including personalized instructions and everything they need to color like the pros. This could possibly be the most unique gift he'll get. 
Colorist Tip: Is he hesitant to color his hair? Colorsmith helps men gradually cover up or tone down their grays in stages with their Gray Reduction Program. Have him take the Quiz and upload a photo for ultra-precise results.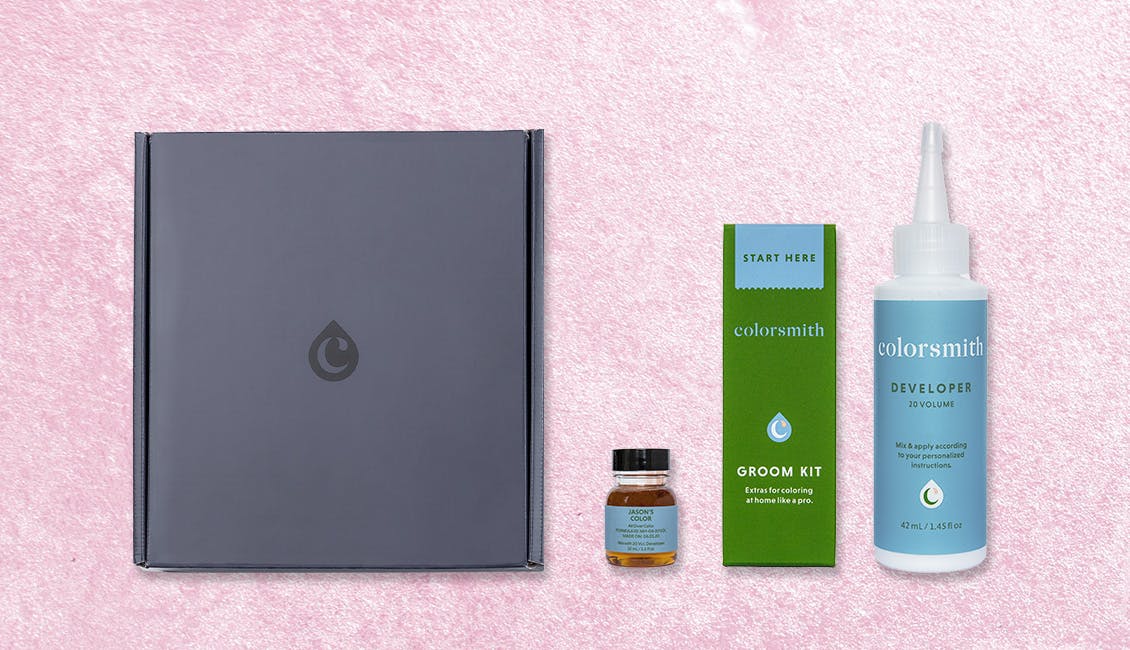 AURA Personalized Hair Care Ritual
For the loved one on your list that loves all things personalized, an AURA hair care Ritual has their name written all over it—literally. From the name on the bottle to the made-to-order formulas, this 3-step Ritual is sure to make your giftee feel extra special. 
Each Ritual includes a personalized Shampoo, Conditioner, and hair Masque fit to their exact hair goals like Smooth, Volumize, Enhance Curls, Color Protect, and more. They can also choose to add an optional semi-permanent hair color, choose their aroma, or opt to go fragrance-free. All they have to do is take the Quiz and the experts at AURA will handle the rest.  
Colorist Tip: Select Color Protect as one of your three hair goals to shield your custom color from environmental stressors.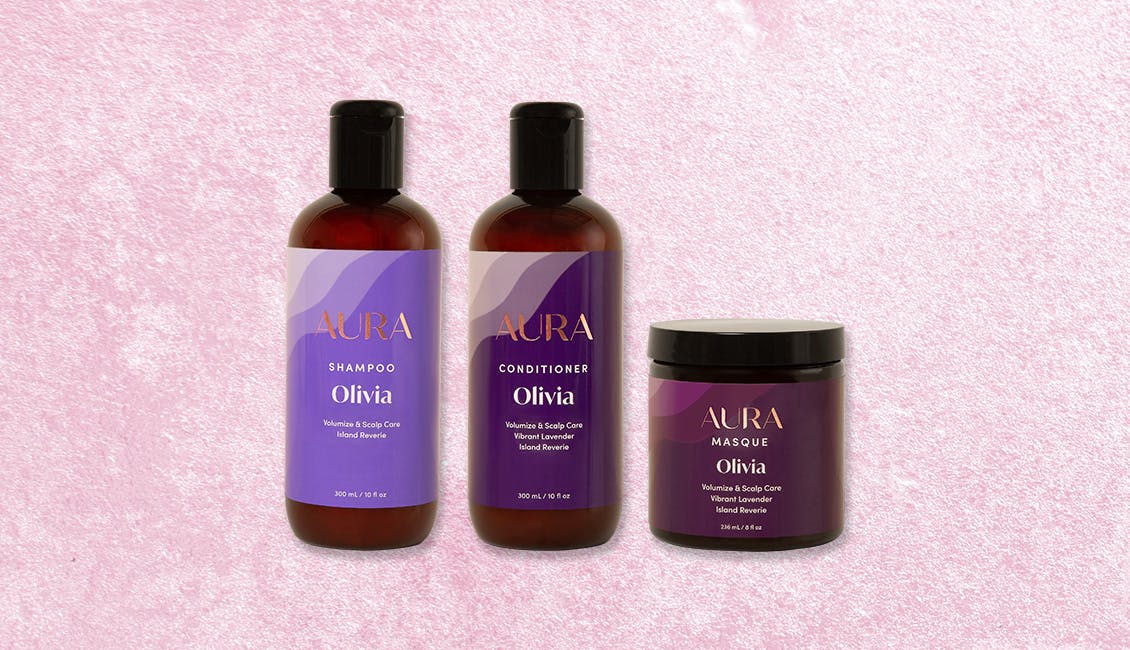 From the hair care obsessed to the hair color novice, there's something for everyone on your holiday gifting list this year. Add a personal touch by taking their hair type, needs, and color into consideration, and it'll be good hair days for all. Join us on @esalon to see these products in action and learn more about how our hair care and color products are must-haves your giftees will love.