Hair Care Must-Haves for Your Next Getaway
It's time for takeoff.
---
From visiting relaxing tropical locales to hiking the top of mountain peaks, getting ready for your next vacation can be stressful—but packing your hair care products should be simple. To keep your hair healthy and oh-so-chic while traveling, continue reading for our colorists' must-have products and go-to tips for your next trip.
1. Shampoo and Conditioner
Just because you're taking a break from your daily routine, it doesn't mean your hair care should be put on pause. When choosing what hair products to pack for your trip that work for your hair type, start with the best hair basics, like shampoo and conditioner.
Depending on your destination, we have a shampoo and conditioner duo to fit your needs.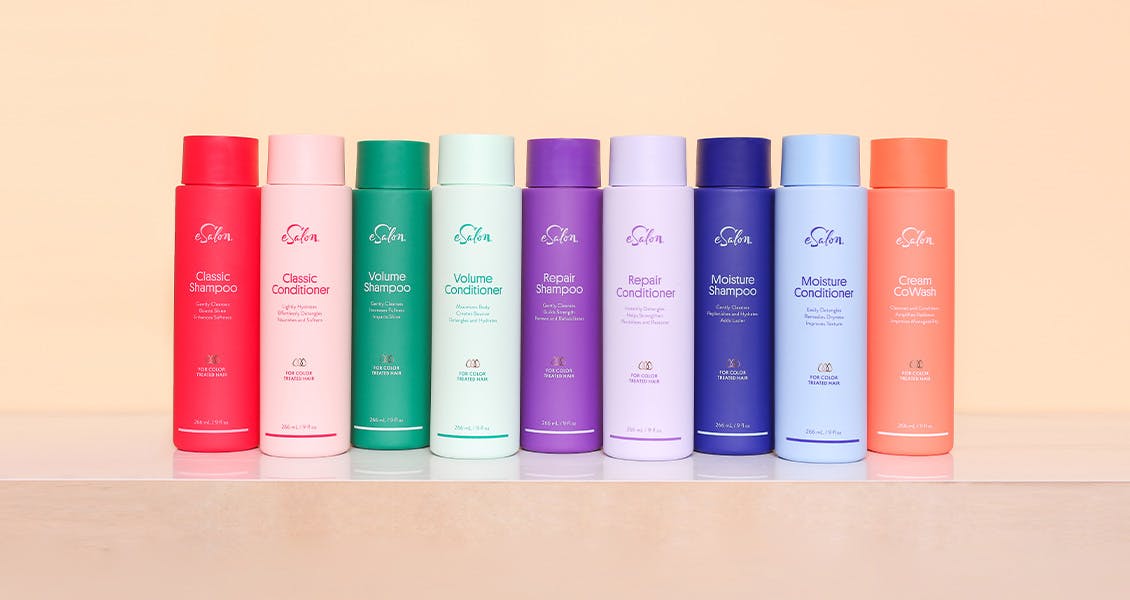 WARMER DESTINATIONS
Jetting off to a beachfront paradise? Consider adding our Classic Color Protect Shampoo + Conditioner Duo to your beauty products bag. Both are formulated to help extend the life of your custom color with protective, nourishing, and replenishing ingredients like Quinoa, Silk Amino Acid, and Panthenol.
Essential for everyday washes, let the Classic Color Protect Duo join you in your vacay adventures so you can continue enjoying life's pleasures with color that stays as vibrant as a beachfront sunset.
COLDER DESTINATIONS
More of a snow bunny? If you're heading up to a ski lodge ready to hit the slopes, our colorists recommend taking our Moisture Shampoo + Conditioner Duo along for the ride. 
Chilly temps and freezing air dehydrate the hair and skin, which may cause a flaky scalp and brittle, parched strands. So, maintaining your hair's strength and moisture when venturing into colder weather is key. This Duo not only softens, fortifies, and nourishes dry hair, but is also formulated to protect your custom color. When used together, our Moisture Duo is the answer to thirsty tresses stressed from cold-weather travel.
WEEKEND GETAWAYS
Traveling light for a quick trip? If you're going away for only a short time and need to save luggage space but are unwilling to sacrifice your hair care routine, you can't go wrong with our travel-size Classic Shampoo and Classic Conditioner packettes, perfect for color-treated hair. Excellent for your carry-on and short hotel room stays, these single-use, TSA-approved hair care essentials go a long way.
2. Dry Shampoo
For a quick cleanse when you're traveling, try using Invisible Dry Cleanser. Our must-have for all hair types when en route, this lightweight spray is enriched with Vitamin E and Panthenol so you can nourish dry hair, absorb excess oils and buildup, and keep your look sleek when on the go. Spray on roots, brush through your hair, and you're good to go back to sightseeing.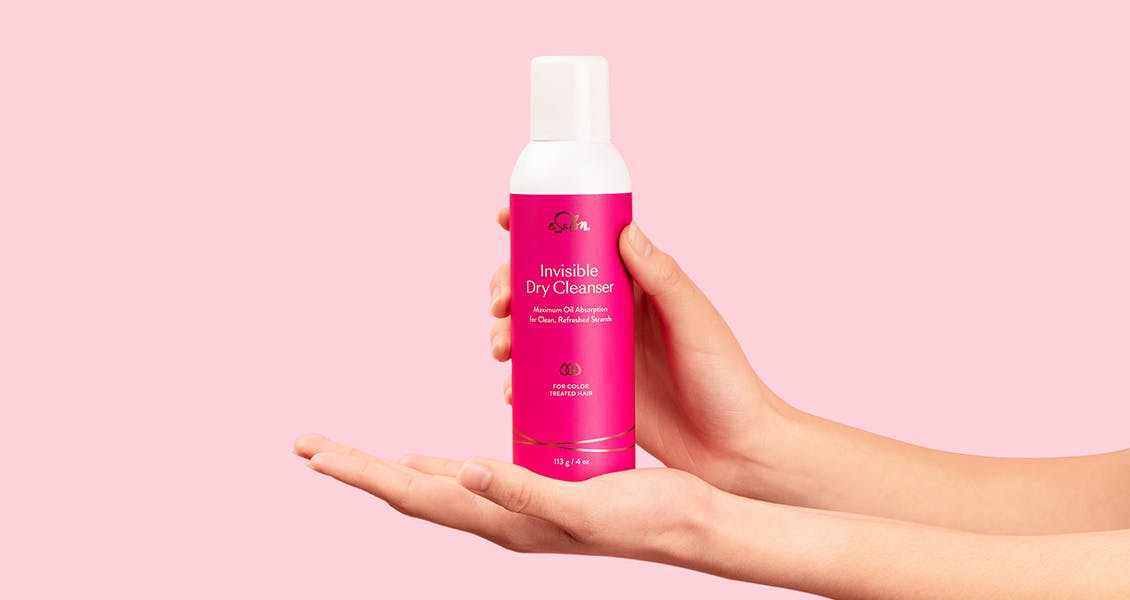 3. Velvet Primer
When traveling, versatile styling products are life savers. Our Velvet Primer is a go-to for offtime filled with fun-in-the-sun and nights out on the town. 
Its thoughtfully-crafted formula is made with antioxidant-rich Sunflower Seed Extract to combat UV stress and lightweight Abyssinian Oil to keep hair strong. This innovative smoothing balm is sure to be a go-to product for achieving a soft blowout or taming heatless hairstyles. 
Use to slick back flyaways in braids and smooth frizzy hair. With just a small amount in your strands, you'll be ready to take on your newest destination looking effortlessly chic.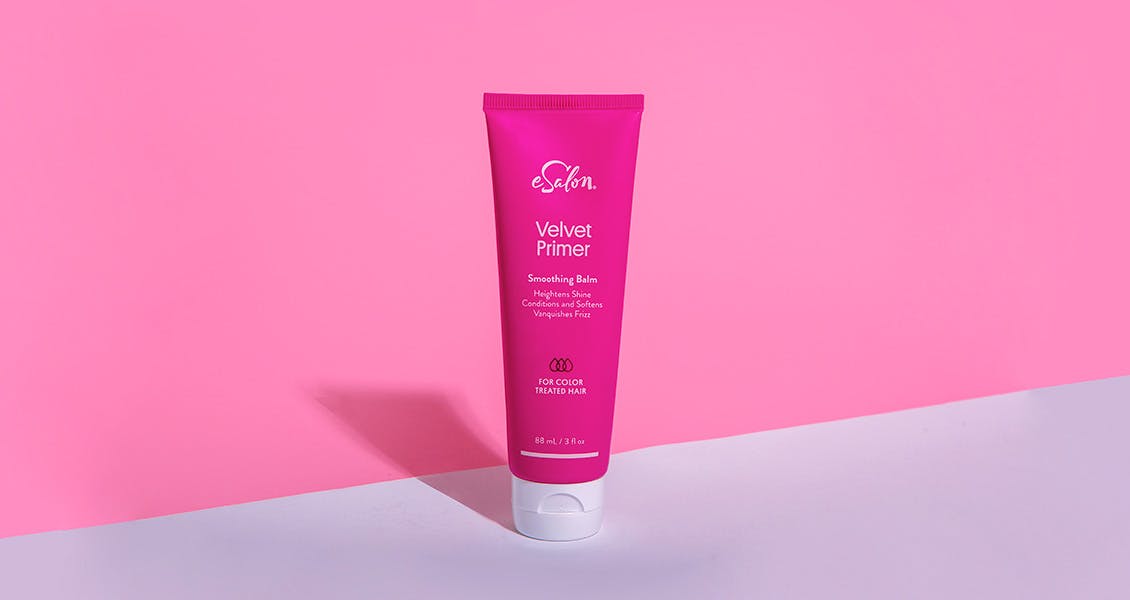 4. Conceal & Cover Root Powder
For a gray emergency on the go, use our Conceal & Cover Root Powder to instantly conceal roots with our mess-free formula. Plus, it is fortified with nourishing ingredients like Vitamin E and Brazil Nut Oil to give your hair some added conditioning. Throw this lightweight, compact powder in your tote bag and get ready to take off for a blissful trip away, leaving all your hair color worries behind.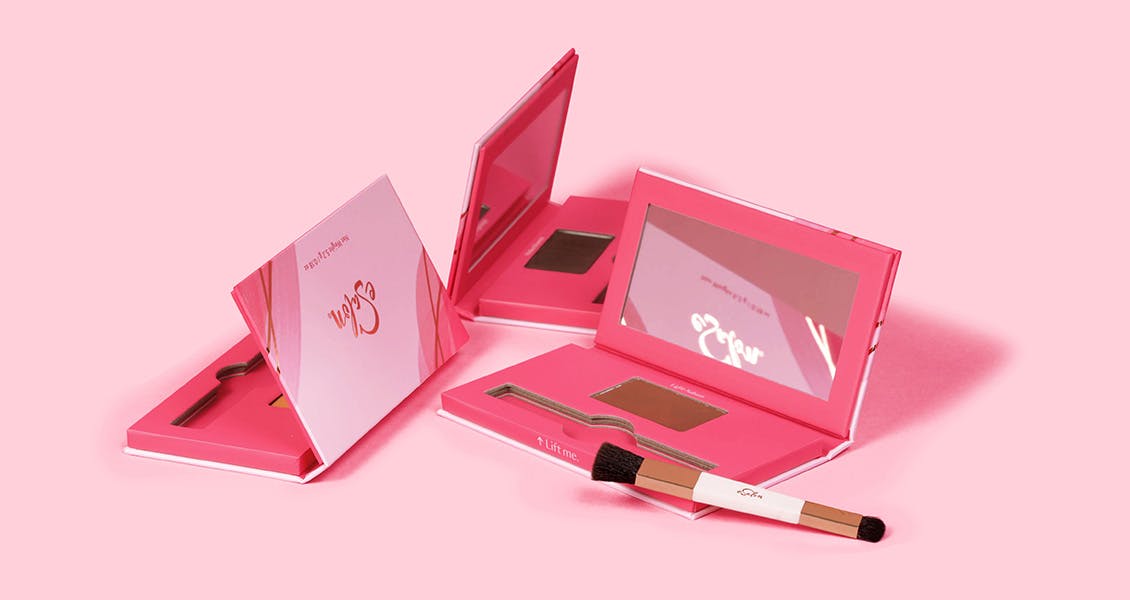 5. Weekly Retreat
Skip the expensive hotel spa and treat yourself to a DIY day of deep conditioning and pampering with Weekly Retreat—but feel free to order room service and snuggle into your robe and slippers.
You may even want to try this hydrating treatment before your flight since the dry, recirculated air in a plane cabin draws out moisture wherever it can, including your hair.
Made with color care ingredients like Quinoa and Sunflower Seed Extract to help extend the life of your custom hair color, as well as replenishing Argan Oil, Jojoba Seed Oil, and Avocado Oil to help keep your strands looking luxe and healthy.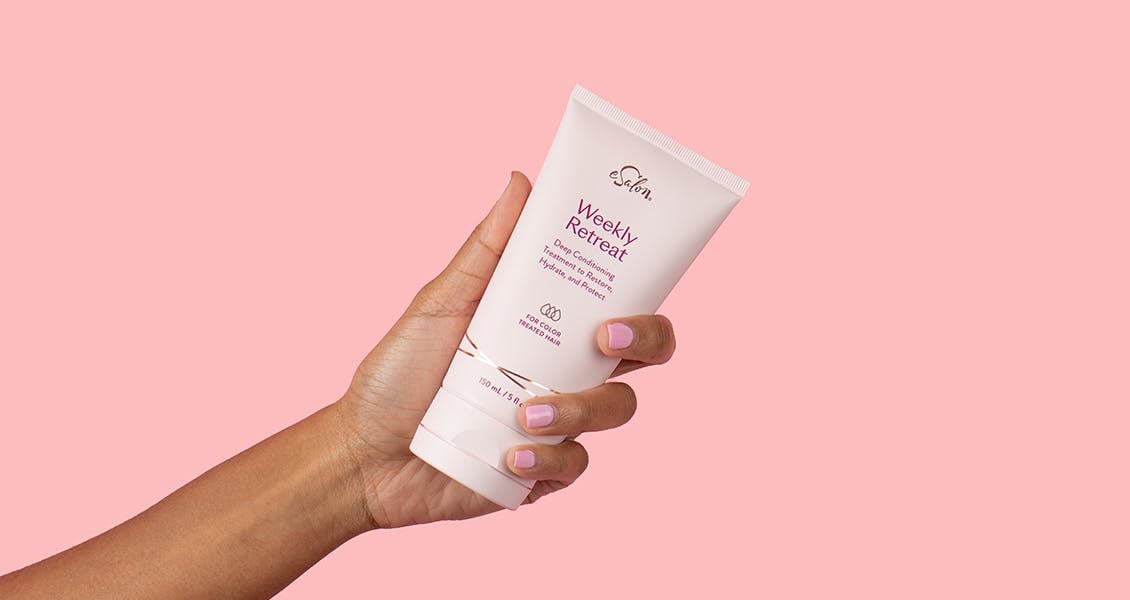 6. Color Pro Boosters
Whether you're swimming in a pool, hanging out in the sunshine, or traveling somewhere humid, it's normal for your hair to require some extra TLC while traveling. To keep your looking fabulous, we recommend our Color Pro Boosters. These small but mighty treatments fit in any carry-on making them the perfect addition to any vacation checklist. Explore our variety of hair care-focused boosters:
Color Protect: Crafted with color shielding botanicals like Sunflower Seed and Quinoa to protect color and boost shine.
Repair: This booster hydrates and adds shine with Shea Butter and Panthenol, while Keratin helps prevent breakage.
Moisture: This formula focuses on dehydrated strands using a combination of Plant Oils and Aloe Vera to zap moisture back into your locks.
Curl Care: Indulge curls in Avocado and Coconut Oils to replenish moisture and help them look more defined.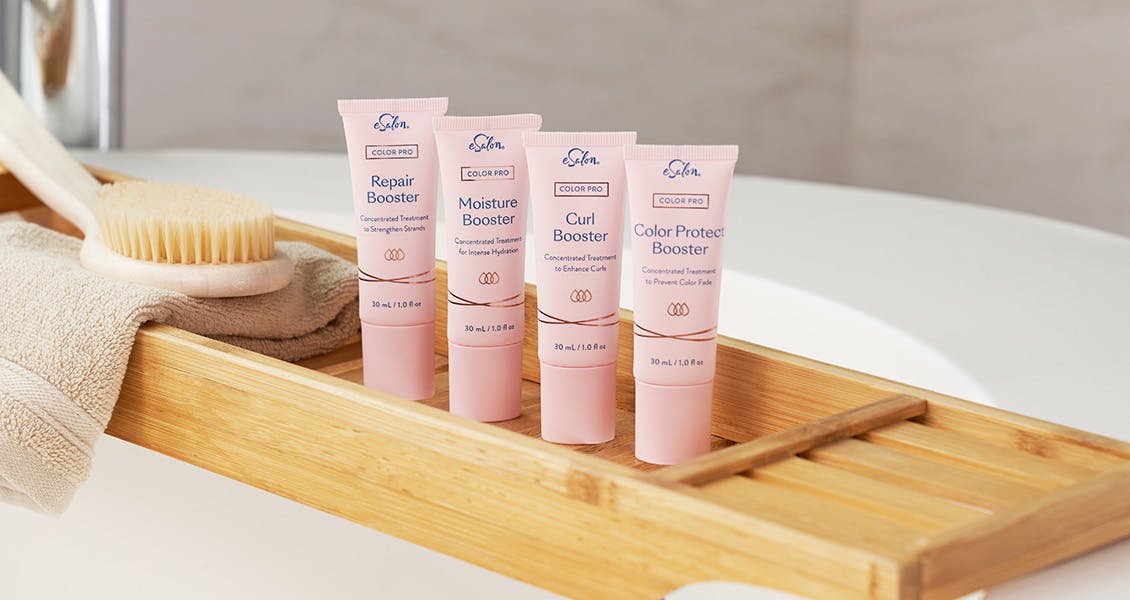 7. Bonus: eSalon x Avocado Luxe Silk Pillowcase
We know it may sound strange, but did you know that those scratchy hotel pillows can do a number on your lovely locks and skin? Yikes is right. We suggest bringing our Luxe Silk Pillowcase on your next resort stay. 
This slim silk pillowcase easily slips into your suitcase and helps boost your beauty rest when you're sleeping somewhere unfamiliar. Made from 100% renewable mulberry silk, this luxurious textile helps to tame frizz. It also helps retain moisture in the skin and hair, which is essential whenever you travel.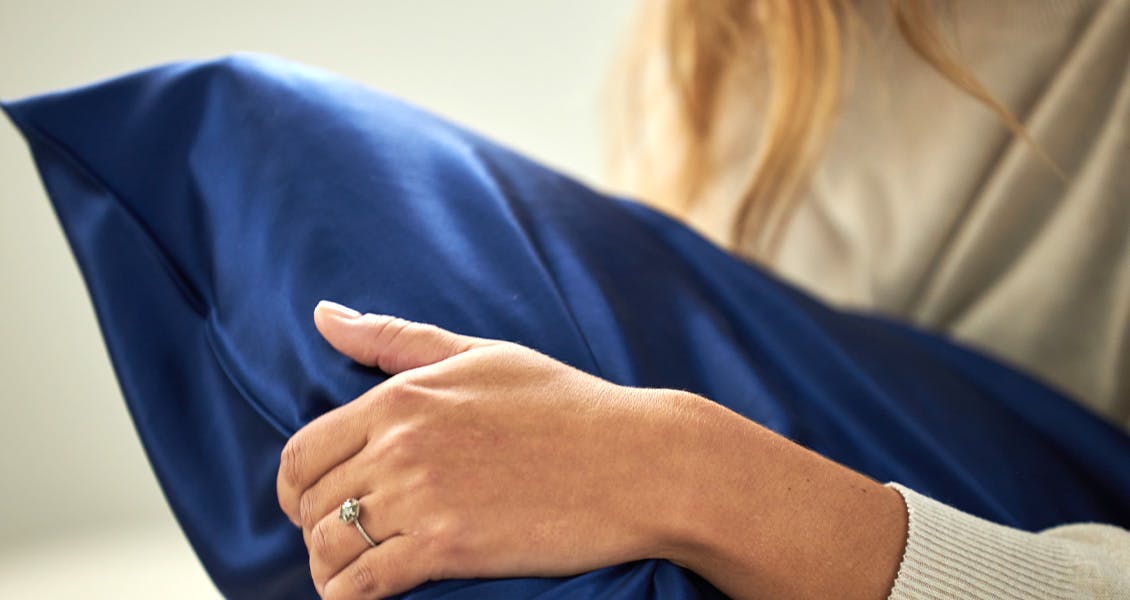 No matter where your next vacay takes you, we hope these travel kit tips and must-have product recommendations help ease the stress of packing. For more tips and must-have hair products, make sure to follow @eSalon on Instagram and Facebook.