10 Pro Tips For Your Best Blonde Hair Color
Blondes have more fun? More like: blondes have the highest maintenance color around. While more maintenance can be a big old pain, these top tips from our color pros will keep you color-happy, brass-free, and—we promise—enjoying maximum levels of fun.
---
01

Deep Condition

Get ahead of process-worn locks with a deep conditioner the day before your color application, and once a week thereafter. It'll infuse hair with the moisture it needs to minimize breakage and dullness.
02

Go For Purple

So you started at Goldilocks status, and now you've got a brassy orange tinge. (Thanks, color-fade.) Neutralize those exposed undertones by using a purple Tint Rinse, which will add missing pigment back to stripped hair and show brass who's boss.
03

Cover It Up

It's all fun and games until the UV rays come out to play. Protect your hair from harm and your color from fading with a summery sun hat or a chic wrap.
04

Skip The Suds

True story: Water dulls hair color. To slow your fade, limit shampoos to 2-3/week, and use a good dry shampoo for the off days. We formulated ours with panthenol and vitamin E, so it will keep hair clean without drying it out.
05

Condition To Swim

Pool water is a blonde's kryptonite. Aside from wetting your hair (see tip #4), exposure to chlorine can also dry it out and leave it with greenish tones (yikes!). Avoid this double whammy by wetting your hair with tap water and adding just a tad of conditioner before you take a dip.
06

Touch It Up

Letting roots grow too much between applications can lead to uneven color results. If you're lightening your natural hair color more than one shade, we recommend a regrowth touch-up every 4-6 weeks.
07

Stick To Your Roots

Applying hair color over previously lightened hair can cause over-processing, darkening, or even green or blue-colored tones. So keep the touch-ups strictly to regrowth, and avoid overlapping.
08

Stay Trimmed

This one's easy: Color looks better on healthy hair! Neglecting split ends can leave strands drab, dull, or looking thinner. Stay current with your regular trims to keep color looking shiny and fresh.
09

Light Your Way

Adding highlights can give hair a subtle, natural-looking dimension, which means you can go longer between color applications—especially for blondes.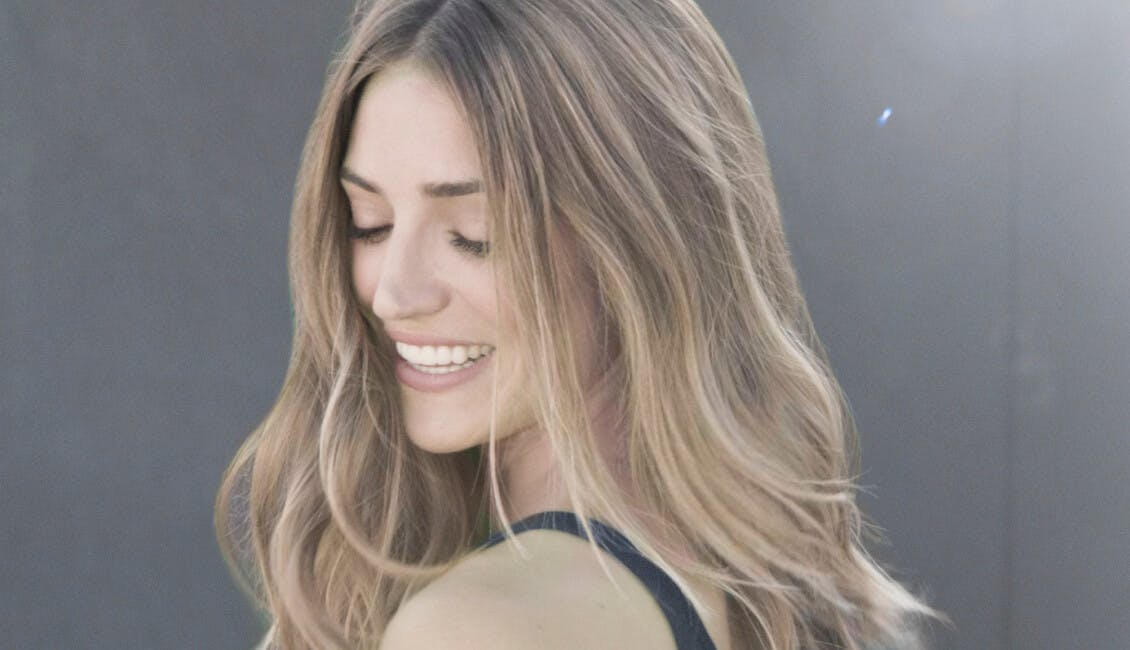 10

Look Great. Go Places.

Now that you've done the hard work of keeping up with your color, you get to kick back and enjoy healthy, shiny, and toned hair between applications. Trust us— you look gooood.