5 Quick Tips for Zoom Ready Hair This Winter
Our pro colorists will help you keep social distancing interesting.
---
As we say goodbye to warm picnics and welcome cool winter months, socially-distanced video chats are the new go-to when sitting outside isn't an option. So how do we nail down our impromptu Zoom video call hairstyles without spending an hour preparing? We've got you covered with pro colorist tips to gorgeous hair with our top 5 tips in 5 minutes or less.
TIP 1: Hit Refresh
Hair falling a little flat? Dry shampoo reduces oils and makes your hair feel fresh while adding volume, and it can help mold hairstyles on-the-go. For an instant lift, apply your dry shampoo and fluff your roots, then hit it with a blow dryer. Voila—instant lift. Our Invisible Dry Cleanser is lightweight and seamlessly sprays onto dark and light hair colors without any contrasting residue. 
A little extra tip: To stop oil in its tracks and keep your hair looking fresh, we recommend applying your dry shampoo before bed.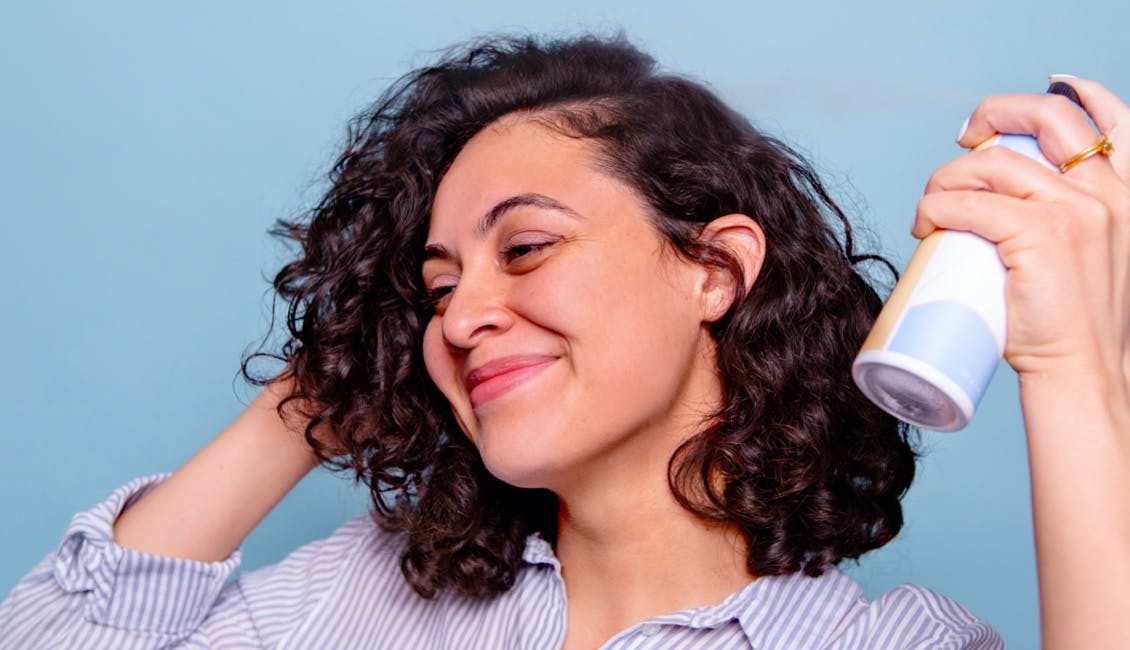 TIP 2: Cover Your Roots
When it's been a while since your last touch-up, and you need a fast fix, try a root coverage spray like our Camo Mist that blurs grays and harsh lines in a spritz. Getting on a schedule with touch-ups at home to keep your color looking fresh is always our go-to, but you can also get scrappy. We love the idea of always having a similar shade of eyeshadow to your hair color, and use a toothbrush or clean shadow brush to apply. Like magic, you see your rooty roots, and then you...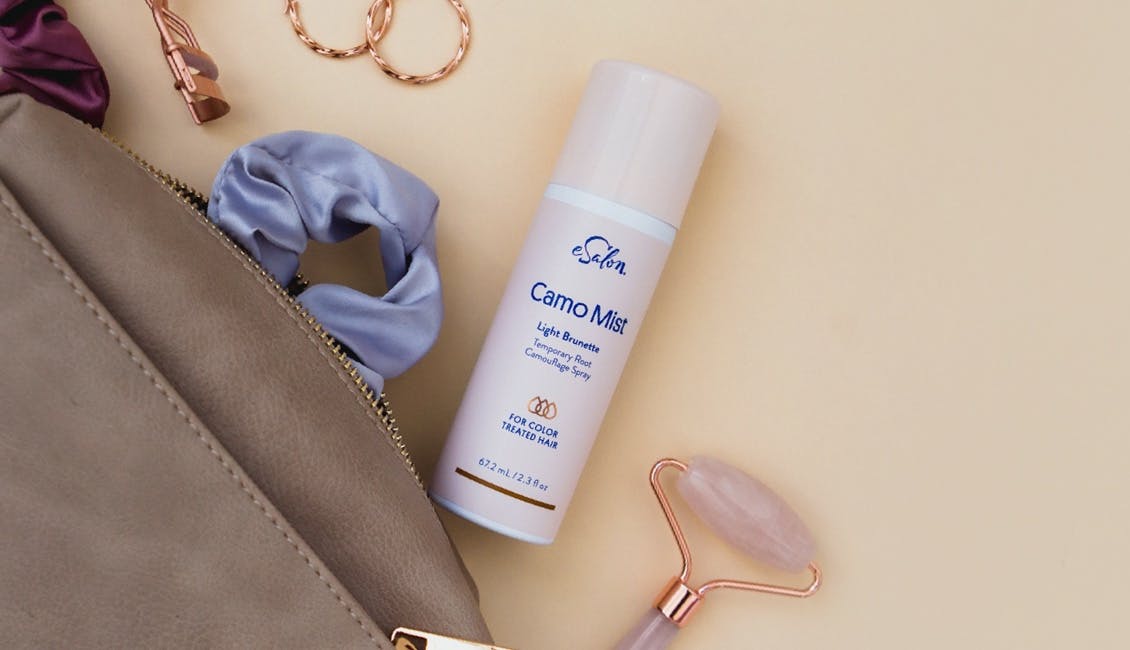 TIP 3: Tame that Frizz
Let's face it, for some of us, frizz is an old friend, and it's high time we gave her a run for her money. To blast frizz, it's always a good idea to prep your hair right out of the shower with a lightweight styling balm like our Velvet Primer. But if you skipped that step, you can whip out your trusty Shine Silk to smooth strands and add shine. Add a couple of drops of your shine serum to your midlengths and ends. Say goodbye to frizz on dry hair in seconds. Get ready for your closeup.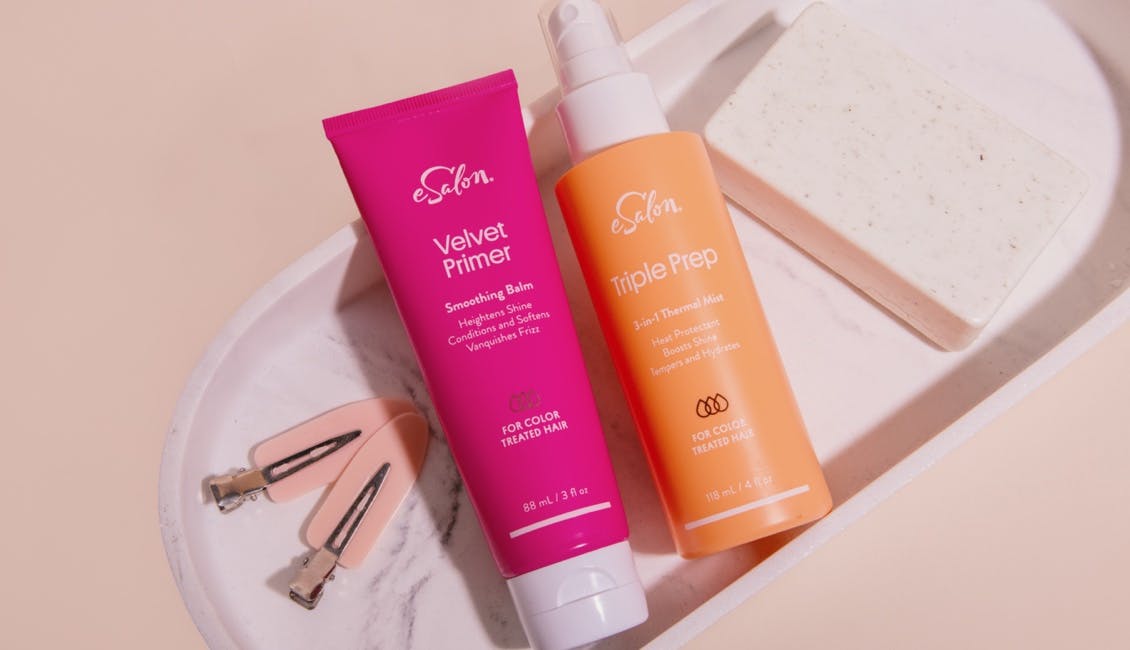 TIP 4: Accessorize
There's no need to stress when you pull out all the stops here. After smoothing your frizz, snap on an elegant clip with faux diamonds, pearls, or flowers for some quick flare. Headbands have become a must-have accessory with their recent upgrade from the 80s throwback plastic to stylish crowns wrapped in lush fabrics and textures. 
Plus, if you're someone who sleeps in a ponytail and is worried about the dreaded hair dent, they'll be too busy loving on your style. Think minimal investment but big return on this hair tip. Turn on your camera and dazzle them.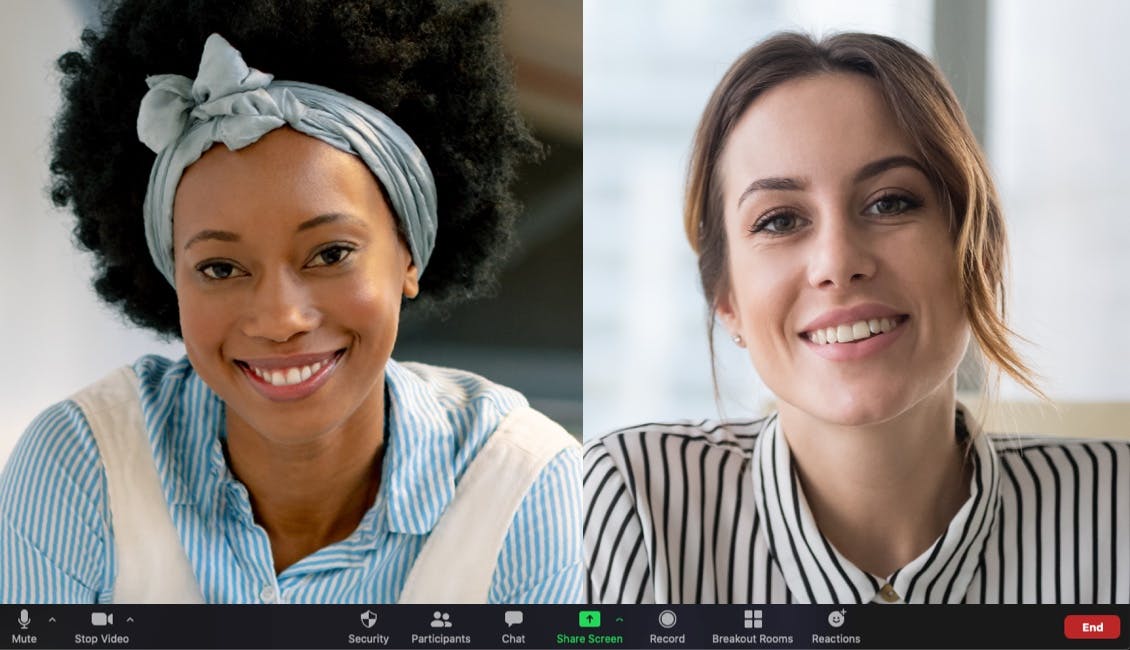 TIP 5: Sleep On It
This tip is a lifelong keepsake. You might think silk pillowcases are for queens and fancy folk, but they're a lifesaver and pretty affordable. Why do you want one? Sleeping on a silk pillowcase helps keep your strands smooth all day long because the fabric won't tug at your hair. They also help reduce split ends because of their smooth texture. Sleep on a silk pillowcase every night to see the change in your hair over time. As a bonus, use silk hair ties and tie them at your neck's base to avoid a mid-crown crease.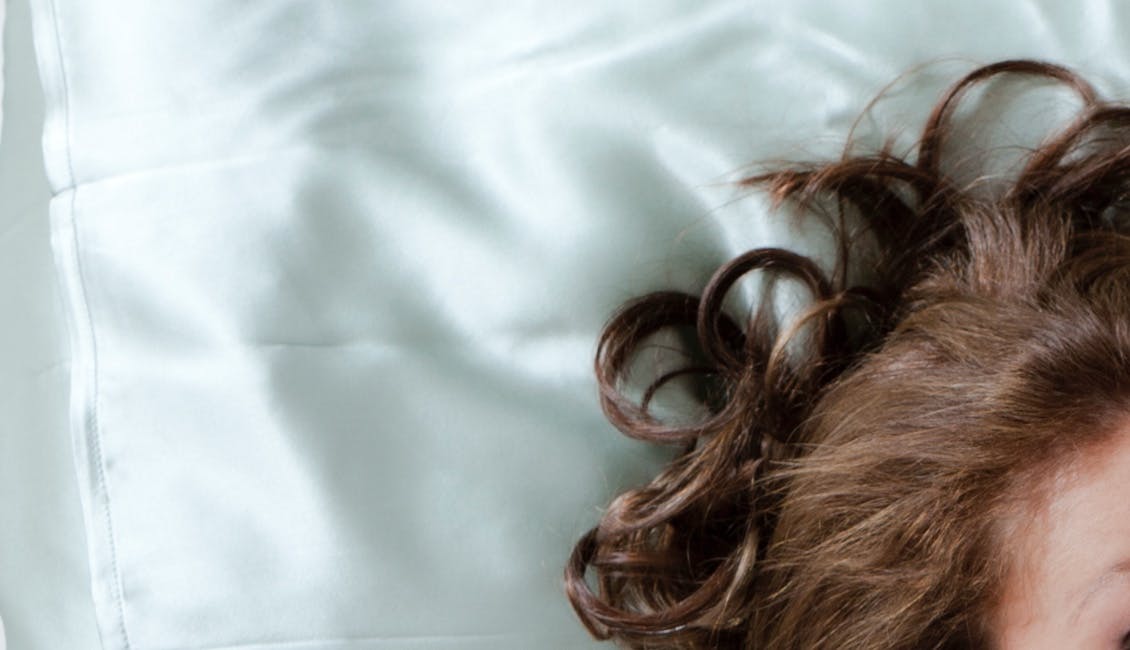 Now you're prepped and ready for your next winter video call (hopefully, with your pumpkin spiced latte in hand). Go forth and slay away with these tips to keep bad hair days at bay. For more hair tips and tricks, check us out @eSalon on Facebook, Instagram, and YouTube.