Soirée Styles in No Time
Getting event-ready doesn't have to take all day. Whether you're looking for a sweet side braid or something a little more glam, here are our easy tips for quick styles for hitting the town.
---
Between the New Year to do's and the endless fete-togethers, who has time to also get to the salon? Maybe Gwyneth Paltrow. But we think even A-listers can take a little time-saving cue from our list of minimal-product, maximum-glam hairstyles. Think: your daily 'do turned party-ready in 10 minutes or less. Sound good?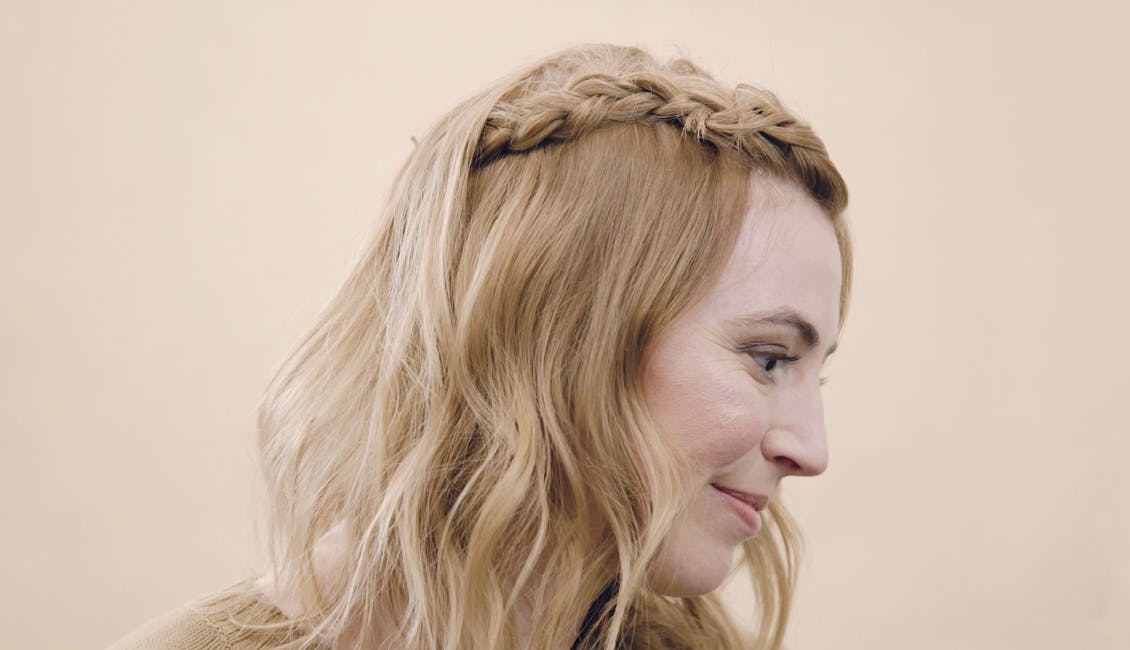 Swept-Up Side Braid
Whether you're headed for a low-key gathering or you need hair to pair with your finest threads, this versatile side braid keeps any look easy and elegant. This easy look is for short to medium lengths; fine, thick, or normal textures; and straight, wavy, or curly hair. 
Step 1: Spray dry shampoo all over dry hair. This will give you a little volume and the light grit you'll need to easily grip hair. If you want a lot of volume, start with a spritz of root lifter at the roots and give it a brief hit with the blowdryer to activate.
Step 2: Give yourself a side part, and do a three-strand dutch braid from the hairline with 1-1.5" pieces. Secure with elastic.
Step 3: Pin the end of the braid to the back of your head, and pull loose hair from your crown over the pins. For a fuller look, individually pinch each loop of the braid and lightly tug. 
Step 4: Set the look with an all-over mist of your favorite hairspray.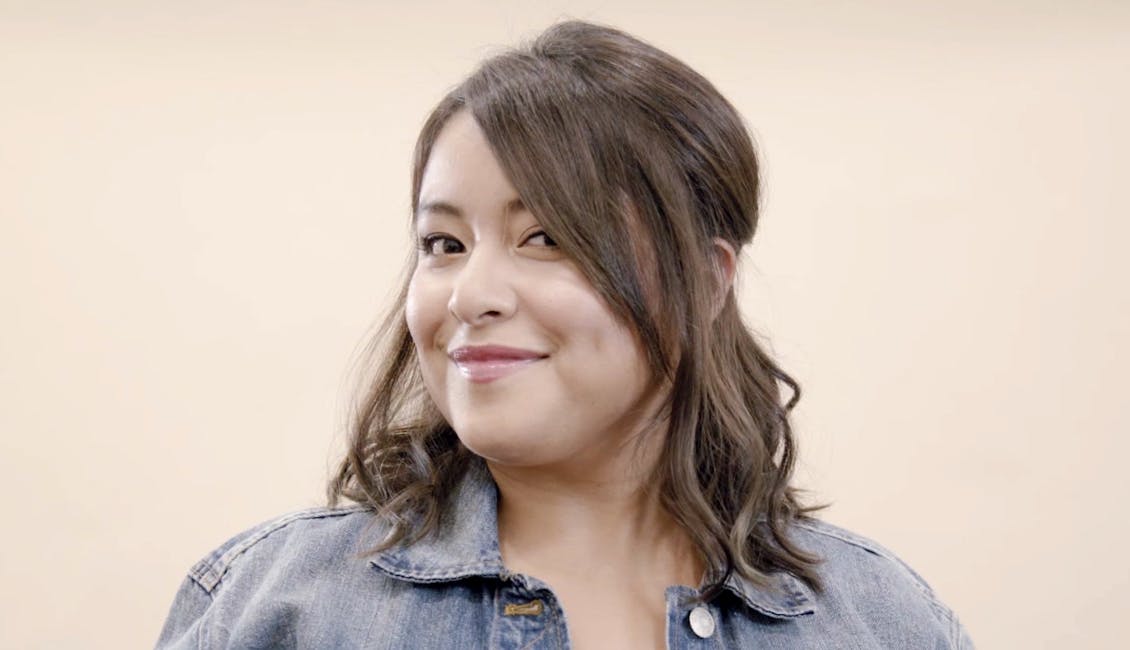 Modern Bouffant
If refined-but-dramatic is what you're after this season, the modern bouffant is the name of the game. For added wow factor, try throwing in a bold lip. We are loving this little number from Lancome. This medium difficulty look is for medium to long lengths; fine, thick, or normal textures; and straight or wavy hair. 
Step 1: Apply Volumizing Mousse all over clean, towel-dried hair, and set with a blow dryer for a good starting volume. Starting with second-day hair? No problem. Go for hairspray instead. That will give you some traction and extra lift that will make teasing a cinch.  
Step 2: Split hair into three sections: one down the middle from your hairline to your crown, and two on either side from your temples to your crown.  
Step 3: Use a fine tooth comb or boars hair bristle brush to tease the center section. Take it to the height you like, and make sure to leave out some front pieces to frame the face.
Step 4: Do the same on the temple sections. Then gently smooth over your handiwork with the comb or brush. 
Step 5: Shape the bouffant with your hands and pin in place just below your crown.
Step 6: Finish the look with a healthy dose of hairspray.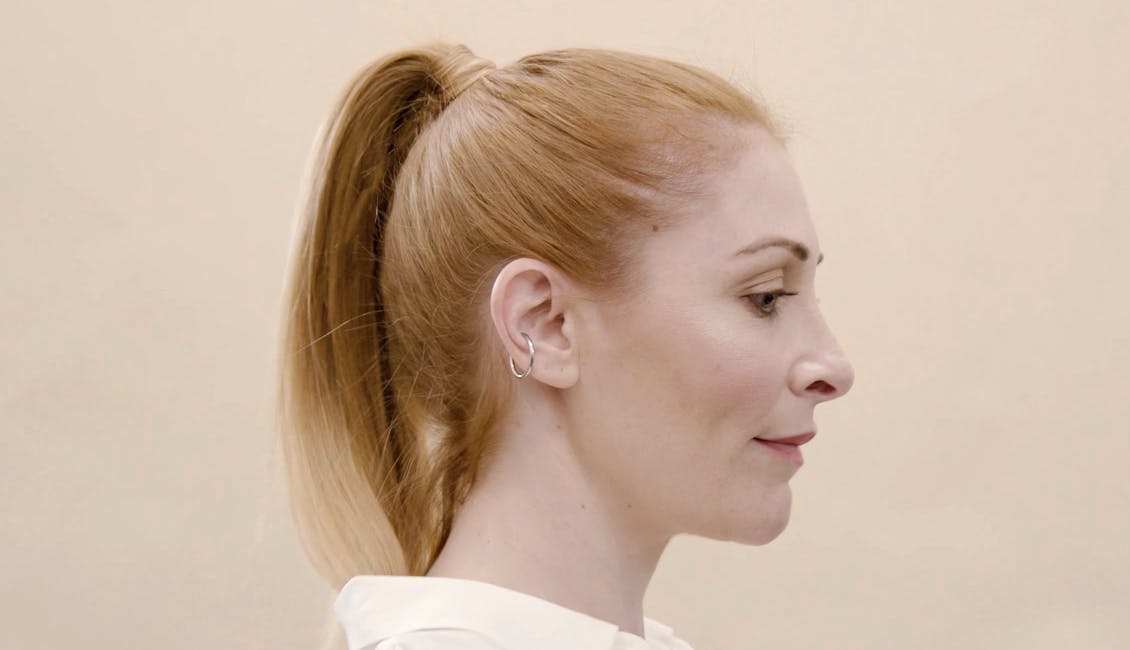 Pony Chic
Chic and sleek, there's nothing more classic than a clean, party-ready pony. Rock this pull-back with any ensemble (or, ahem, dance moves). This easy look is for medium to long lengths; fine, thick, or normal textures; and works best with straight hair.
Step 1: Work Shine Silk into dry hair for all-over shine and smoothing.
Step 2: Pull hair back and secure into a ponytail, with the base at the bottom of your crown.
Step 3: Use a clean toothbrush (or ridge of comb) and hairspray to smooth over hairline and flyaways. 
Step 4: Wrap a one-inch piece of hair from the bottom of the pony around the elastic, and pin the wrapped piece on the underside. Smooth over any split ends with a Universal Leave-In and Shine Silk cocktail.
Step 5: Spray liberally with hairspray to really set this look. Then, dance all night—this pony is here for the long haul.
Soirée style doesn't have to take forever or require a professional stylist. With a few choice products and less than 10 minutes, you become your own expert. We'll cheers to that!