2023 Fall & Winter Hair Color Trends
This season, it's all about heating things up with our top three trending hair colors.
---
When it starts to get chilly outside, it's time to warm up your look with one of our top three trending hair colors—Glossy Espresso, Candlelit Brunette, and Cowgirl Copper. Hand-selected by our team of expert colorists, these ultra-flattering hair colors are making some major waves this season. So if you're ready to cozy up to a new hair color, keep reading to learn more about each fall and winter hair color trend, including tips on how to make each look your own.
Glossy Espresso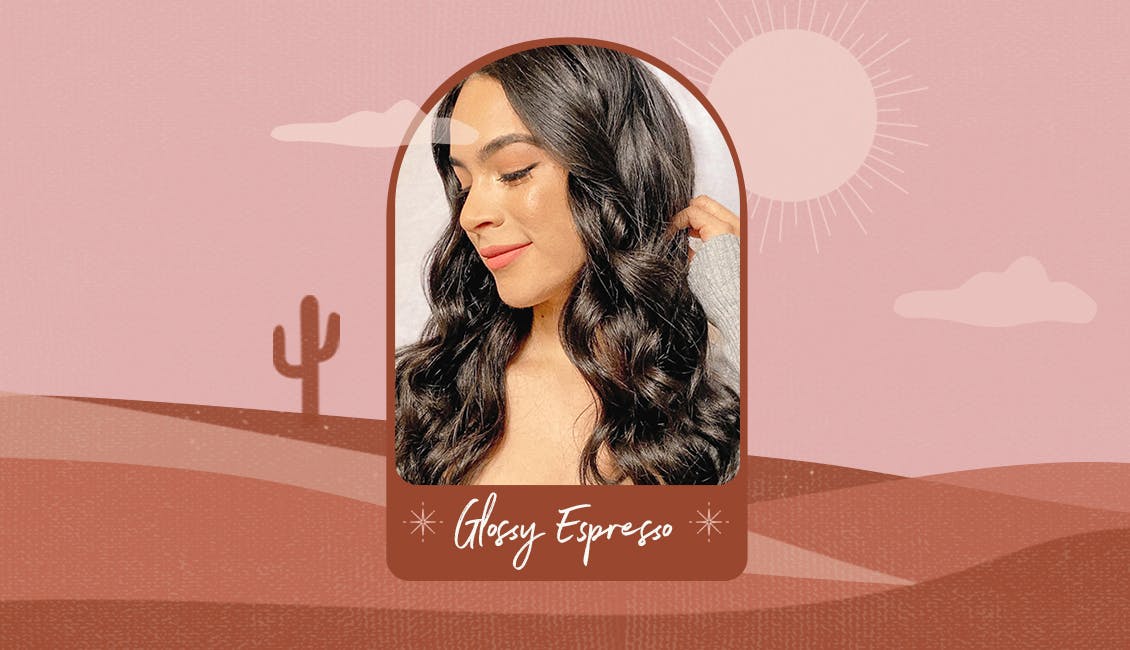 Why We Love It
Glossy Espresso is a rich, dark, and bold hair color—just like your morning coffee on a brisk winter day. Inspired by the classic morning beverage, this full-bodied hue adds a richness to your hair color that is perfect for the cold weather ahead. This nearly-black shade of brown is loved by all for its high-shine finish that never falls flat.
Who It's Best For
This deep shade of brown works best on those with warm undertones or dark complexions, as the coolness of this shade provides a nice balance. If you have a fair skin tone, ask your colorist to start with a lighter shade of brown or mix in red, honey, or gold tones to give this black-adjacent color a little more warmth.
How To Get It & Keep It
To get this Glossy Espresso hair color at home, you'll want to start with the darkest brown base color possible. If your hair is naturally dark, feel free to use permanent hair dye to achieve this look. If you're unsure of your starting point, we recommend starting with a demi-permanent formula because it gives you the flexibility to go lighter or darker if it's not your desired color result. As always, your colorist can walk you through your options and create a custom shade that fits your exact goals. 
To keep the richness of this shade in between color applications, we recommend using our Color Pro Toner in Darkest Brunette. This demi-permanent toner will revive those dark chocolatey tones for that bold look you love. 
COLORIST TIP: For added shine, try styling your hair with our universal smoothing cream, Velvet Primer. Fortified with nourishing ingredients like Quinoa and Abyssinian Oil, this styling balm helps to enhance shine and reduce, creating a super sleek look. 
Candlelit Brunette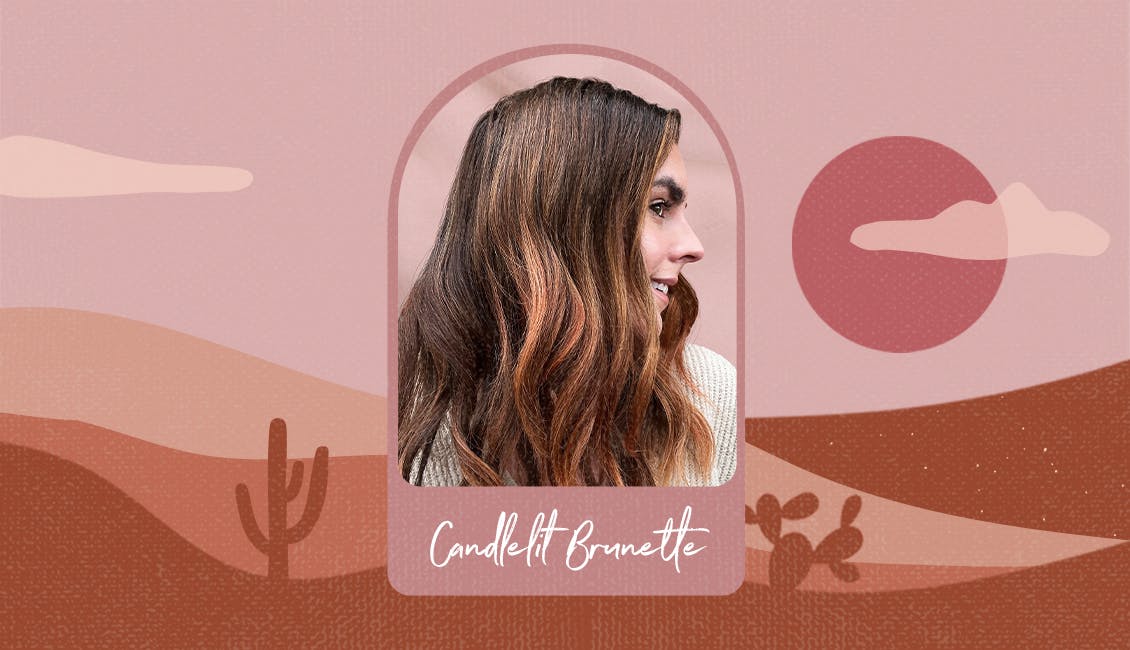 Why We Love It
Candelit Brunette is a dimensional hair color that gives your look a subtle yet romantic glow. Starting with a soft brunette base accented by free-flowing highlights, this hair color trend mimics the way a candle flickers on a cozy night at home. The result is a natural, classy hair color that makes you feel warm and snuggly from the inside out.
Who It's Best For
Because the base color is a neutral shade of brown, Candlelit Brunette is a great match for nearly all skin tones, eye colors, and hair types. It's one of those unicorn hair colors that is approachable for almost everyone.
How To Get It & Keep It
To get this dimensional brunette look with warm highlights, ask your colorist to formulate a medium brown color for your roots and add a Natural Copper Color Pro Toner to your order. Once you apply both of these products to your hair (easy-to-follow instructions included!), you'll add in our Light Set balayage highlighting kit in the shade Dark Copper Mahogany for that added dash of warmth. These highlights are foil-free and easy to apply so we know you're going to fall in love with the final result. 
The beauty of this color is that the highlights only need to be touched up every 3-4 months. All you need to do is touch up your roots and follow it up with the Natural Copper Color Pro Toner for your regular color application. 
COLORIST TIP: Because our Color Pro Toner is a demi-permanent hair dye, it gradually fades out of your hair, making it easy to change the color of your highlights by using a different Color Pro Toner like Glorious Golden or Radiant Red for example. This allows you to amp up or tone down different shades in your custom color.
Cowgirl Copper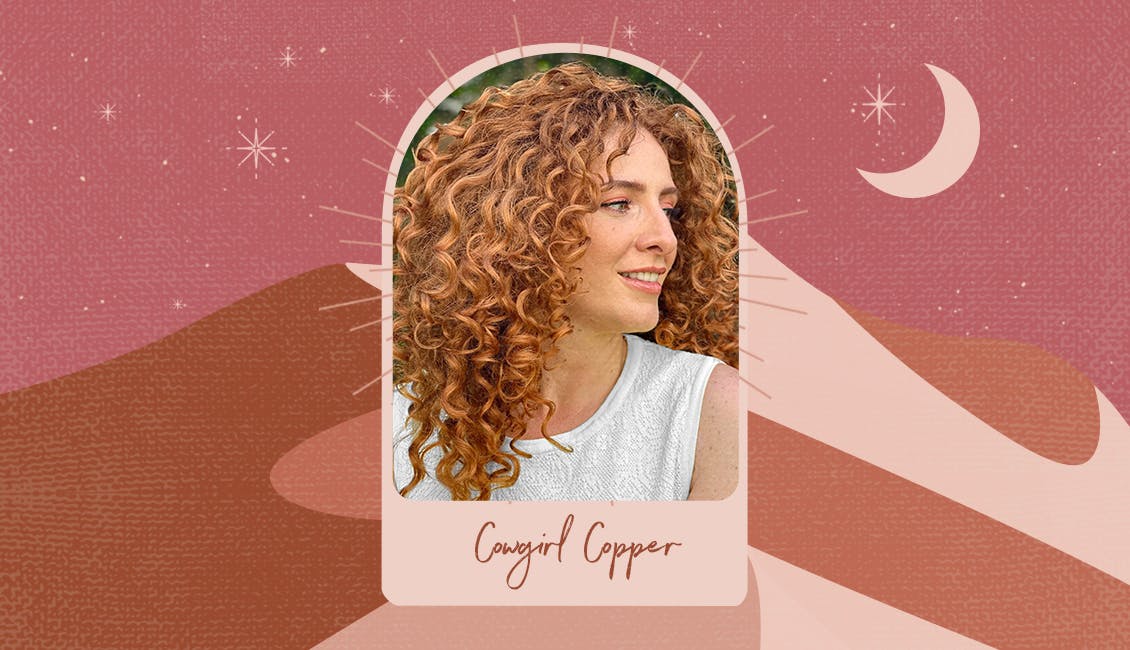 Why We Love It
Cowgirl Copper is going to have a big moment in 2023—think old Hollywood glamour with a western flair. Inspired by the setting sun or a roaring bonfire, this color offers the perfect transition from sun-bleached summer strands to a rich, glowing hair color for the rest of the year. It adds just the right amount of color to warm up your look, especially on those stark winter days that are right around the corner.
Who It's Best For
This glowing, charcoal red has a lot of tone variation, so there's a version for every skin tone. You can always ask your colorist to amp up the copper for a bold, head-turning look or tone it down for a more subtle finish until you find the exact hue that matches your style. If you have medium to dark skin, a bold shade of red would be a great option to flatter your natural features. People with fair skin may want to opt for a lighter version of this color so as not to overpower their natural beauty.
How To Get It & Keep It
To get this trending hair color, ask your colorist to formulate a light to medium brown base color and add plenty of red and copper tones to get that vibrant hue. They'll be able to customize it to get the exact finish you want. 
This striking red hue does tend to fade faster than other hair colors so be sure to add the Custom Ends Refresher each time you order your hair color. In addition, we recommend washing your hair no more than every other day and be sure to use cooler water to prevent color fade. In between applications, we recommend cocktailing our Red and Copper Tint Rinses to help boost your color as needed. 
COLORIST TIP: To help keep your color vivid, we recommend our Cream CoWash. This professional-grade hair care product combines cleansing and conditioning in one step, helping to reduce your wash days which may strip your color faster. Plus, it enhances shine and improves manageability for a healthy-looking finish with each wash.
And there you have it—our picks for 2023's Fall & Winter Hair Color Trends. For more trending hair colors, insider tips, exclusive giveaways, and more, follow us on social media @esalon.