2018 Fall and Winter Color Trends to Covet
It's that time of year again, where we're serving up our all-time favorite hair color trends for the season. Summer—you were good to us, but it's time to move onto the next-best time of year.
---
We know—it's hard to say goodbye to all the beautiful weather, but there is so much to love about the fall and winter. First, there's the fact that you can drink warm beverages at anytime of the day. Second, you get to swap out your shorts for comfy layers. And third, you have the perfect excuse to change up the color of your hair (as if you needed one anyway). Of all the color trends we forecast for the coming season, there's three we think you'll likely hold onto even as we segue into spring. Drumroll please:
Dark "Goth" Brown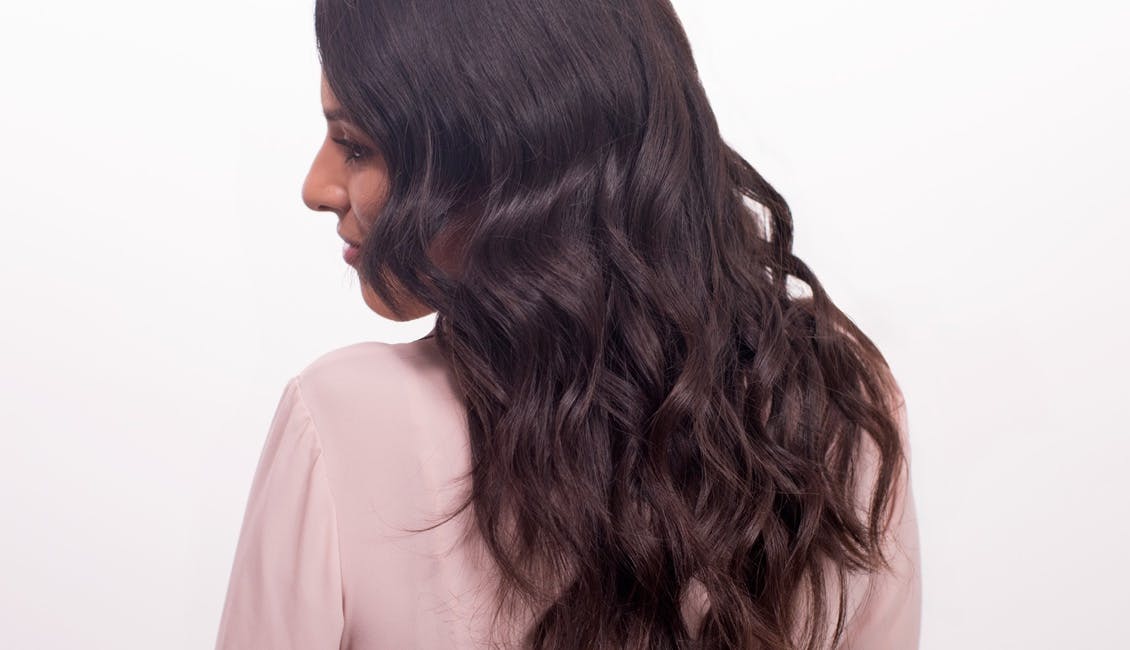 What it looks like:
Don't be intimidated by the name—wearing this color doesn't mean you are the gloomy kind. In fact, when done right this color has a mysterious and vibrantly alluring appeal. Take our model Vanessa for example: her hair was already dark to begin with, but she had some golden remnants from her lighter, summer shade. Since we're transitioning into the fall, she opted to tone down the gold flecks and go for a rich, seductive brown. It might just be us, but something about this particular color says, "put a rose behind my ear."
Best suited for:
The 78% chocolate-lover. This color is great for folks who want to darken their color but not go all-out black. It has enough chocolate in it to classify it in the brunette category, but it's not 100% cacao at the same time, if you catch our drift. There is enough sweetness from the hint of caramel-red to keep the color lifted while still maintaining an intense shadow-y brown. Plus, it's truly flattering on all skin tones, so it's a great choice for anyone looking to make a dramatic or even subtle change to their look. Of course, blondes ready to take the plunge are going to have to keep up with their roots a bit more than the already-dark-haired person. Although we don't think that should stop them from taking a walk on the dark side—as long as they know how far they should go.
How to get it and keep it:
The great thing about this color is that for people with dark hair, it's super easy to get. It's simply a matter of depositing hair color right on top of your current color, meaning there is no lightening or extra processing steps involved. This also means it's easier on the hair, since over time, constant lightening can catch up with your locks and potentially dry them out or cause damage. (That is, unless you have recently dyed your hair pitch black—in which case you would need a bit of lightener to get this look.) For lighter blondes, this color might require a bit more effort, especially if you are doing it on your own. Totally achievable, but your approach to getting this color all depends on what your underlying pigment is—reach out to one of our colorists, and they'll be happy to spell out the route that's right for you. Our main overall advice for those going darker? Take it step by step. Going darker is easy. Lightening it back up after? Not so much. Try a lighter version of this color first and see how it sits with you. If you love it and want it even darker, then we say: "Go goth." And maintenance is simple: Just use Tint Rinse in Dark Brunette every-other-wash, and you'll be good-ta-go.
Warm Flannel Auburn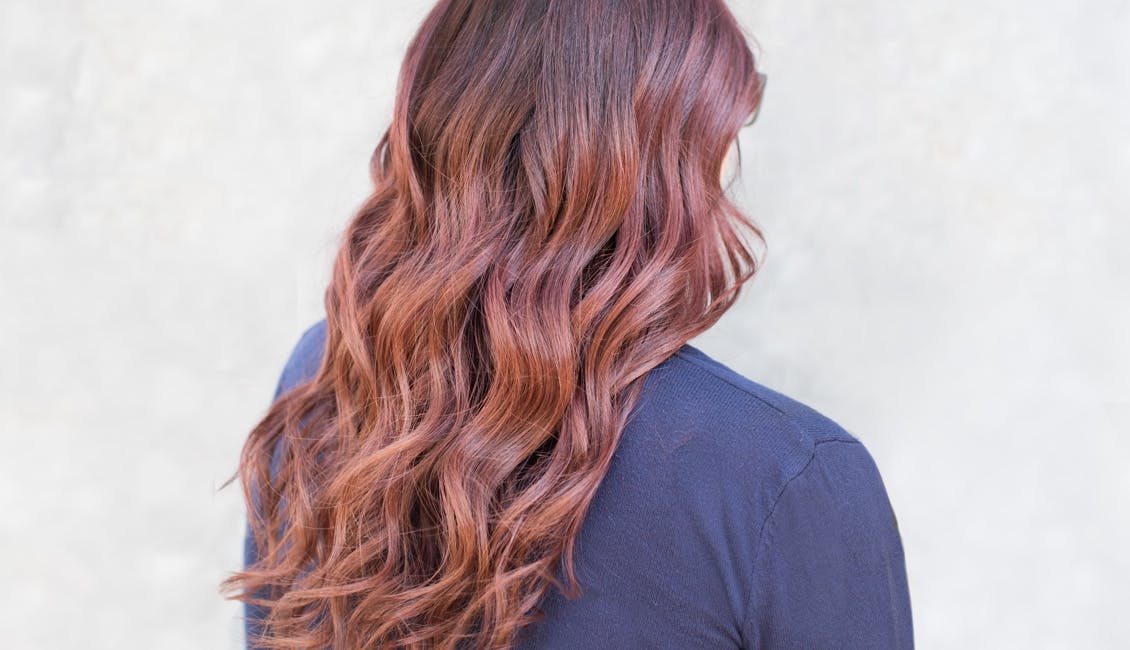 What it looks like:
We're not going to lie to you, this deep red color is fully inspired by Drew Barrymore circa 1990s. With its bold warmth and copper undertones, we see flashbacks of a daring Drew effortlessly bouncing between chic, red-carpet events to up-all-night concerts. And with the recent surge of 90s beauty trends coming back into the limelight, we knew this stylish color could be easily modernized by adding a bit more depth and dimension. Be aware, a cut-and-dry auburn can easily look flat and (dare we drop the 90s buzzword), grunge, but by amping up the copper to enhance the vibrancy-factor, this Warm Flannel Auburn becomes so 2018.
Best suited for:
The committed. As much as we love this look, this color isn't for everyone. Not because it isn't super flattering on almost all skin tones, but because like most reds, it needs a little extra love to keep up with if you don't already have medium-to-dark brunette or reddish hair. Fit the profile, or feeling up to challenge? Then this color is bound to be a beautiful choice. For the folks with warmer undertones in their hair, we recommend going with a "blue base." No, that's not the name of a forgotten 90s band—blue base simply means a color with a very cool undertone, like mahogany or violet. The coolness neutralizes the warmth that naturally exists in your hair, so that when you add auburn to it you won't get a fire-hot "orange-y" look. Have cooler undertones or lighter hair? You're going to do the exact opposite, by opting for a warmer, copper base so that your color can "meet in the middle" to get a warm auburn glow. It's all about finding that sweet spot.
How to get it and keep it:
First, you need to figure out what your undertone is. How? Go outside on a bright day with a pocket mirror and take a look at your hair. The color that your sun catches and illuminates is your undertone, and oftentimes is a completely different color than the one you see when your inside or in pictures. Does your hair have an orange-tinged glow? That's considered warm. Does it look a bit purple (for dark hair) or sandy (for blonder-shades)? You're on the cool side. Use the sun as your map when going red, so that you can tell your colorist, "Hey, I'm on the warmer side, so let's make sure to balance it with a bit of coolness," or vice versa. And for folks completely new to having red hair, keep up with your color by refreshing it a week or two sooner than you would on average, and use our Tint Rinse to maintain depth (and keep your Warm Flannel Auburn as toasty as its name).
Monochrome Brown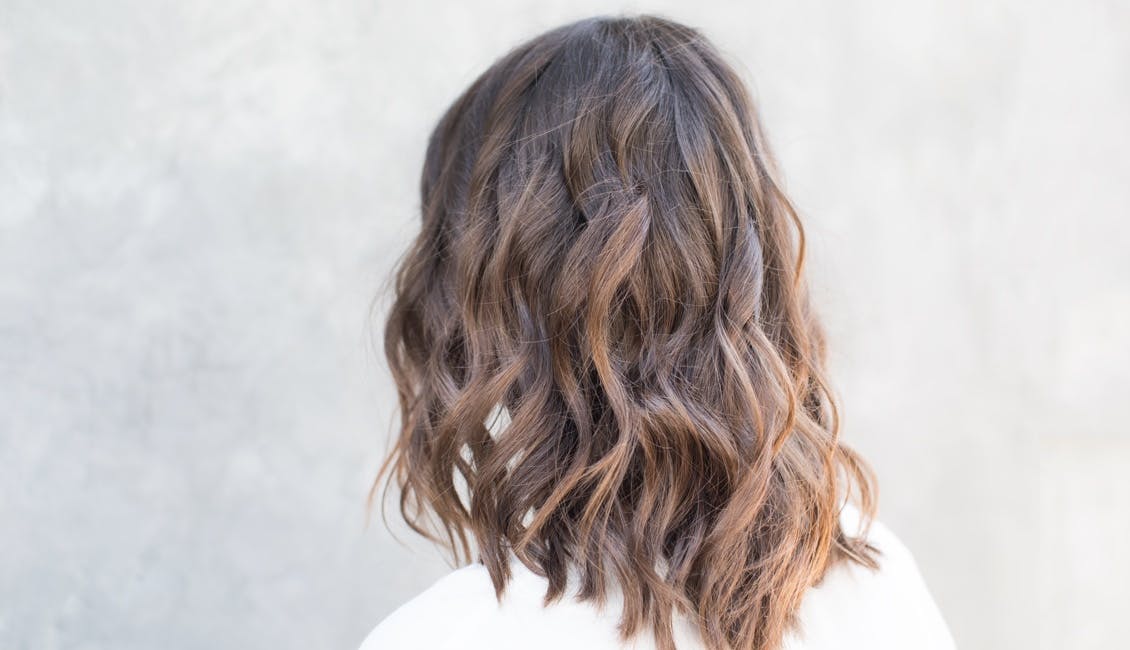 What it looks like:
Classic. Sometimes, color trends are too focused on "what's new" and become intensely experimental. And while there's no problem with thinking outside the box, sometimes you just want to play the hits. Say hello to Monochrome Brown, our favorite straight-forward, never-goes-out-of style shade. Even though there is dimension, monochromatic colors stay within the same tonal family. In our model Gilly's case, that's a golden-tinged brown. What we love most about it is how natural it looks. It's definitely a shade that "passes" without fail, and works with any cut, style, or skin tone. And because of its even quality, it's seriously easy to keep up with.
Best suited for:
The fuss-free. The whole point of a monochromatic color is that it's subtle, not flashy, and natural looking. Oddly enough, these three factors make a great canvas to amp up wow-factor elsewhere—like with accessories, bold-colored clothing, or a ka-pow red lip. By taking the simple route, people who opt for Monochrome Brown will have the benefit of easy upkeep with the guarantee of a tried-and-true ageless color. Literally anyone can take this route and look good, so what's the downside? If you are a fan of ultra-dramatic depth, this color might not be your fave. It's smooth uniformity makes for a timeless hue, but the lack of intense highlights or lowlights might strike the wrong chord with those who prefer more pronounced depth.
How to get it and keep it:
The key to monochrome colors is to smooth out existing depth and make way for a solid overall color application. A strong color formula with quality ingredients will do the trick, and if you are doing it yourself at home, pay close attention to your instructions—allowing your color to process the full amount of time recommended. Once you've got your fresh, clean color, you might want to opt for a fresh, clean cut. This will rid your hair of any split ends, which might be more apparent after a fresh monochromatic color. Speaking of roots, we recommend you touch them up every 4-6 weeks to keep that single tone truly single, and cleanse with a balancing Tint Rinse after shampooing to even out any rascal strands that might have independently lightened with the sun.
Transitioning into the fall is bittersweet. On the one hand, summer is leaving as quick as it came, and on the other—pumpkin carving is near. But there's nothing like getting you into the holiday spirit like a little color change, and these trending shades are just what the coming months call for. So whether you finally try red, walk your way to dark brunette, or go with a classic, you're bound to have a festive season ahead.