Hair Color 101: The Complete Guide to Red Hair Colors
Feeling fiery? Let's explore all that red shades have to offer.
---
Red hair is one of those classic shades that never go out of style. If you're considering a red look but aren't sure which hue is your perfect match, this guide is for you. 
Crafting the "uniquely you" red is a process with many factors to consider like, what compliments your skin tone best? What undertones do you want to flaunt? How vibrant or subtle do you want your shade? These are all questions that go into creating the red hair color of your dreams. 
Continue reading The Complete Guide to Red Hair for a deep dive into every red shade, learn how to select the right shade for you, and more.
True Red
The Basics
When you think of a traditional red hair color, you're likely picturing a true red hue. This fiery shade is formulated with purely red tones so it offers a natural-looking finish—almost like you were born with it. This daring shade is for anyone who wants to stand out while embracing a chic hairstyle.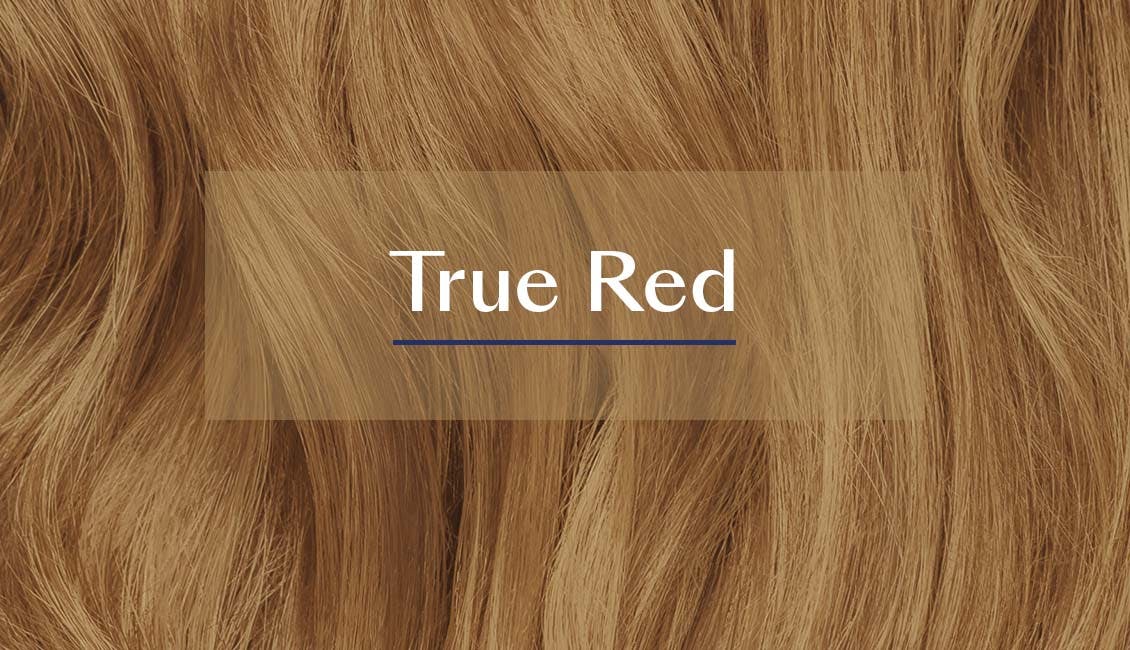 Who It's Best For
A true red hair color looks flattering on anyone with cool or neutral skin tones, especially if you have a darker eye color. If you have dark brown eyes or a deep shade of blue, true red hair colors will make your eye color pop. If you have lighter eyes but a neutral complexion, this color will still bring out the best of your skin tone.
How To Get It & Keep It
Talk with your colorist about your desired level of vibrancy, and ask them to add pure red tones to your Custom Color Set. We suggest adding a Custom Ends Refresher to your Color Plan to enhance your shade's desired red tones. Between color applications, we suggest opting for Tint Rinse in the shade Red to boost your shade.
Copper
The Basics
Copper is a multi-dimensional shade that adds a glow to your everyday style. This red shade is less vivid than a true red hue and often features warm undertones of bronze and gold for a more brassy overall look. Because you can add different undertones to this hair color, there are an endless number of ways to put your own unique spin on copper shades.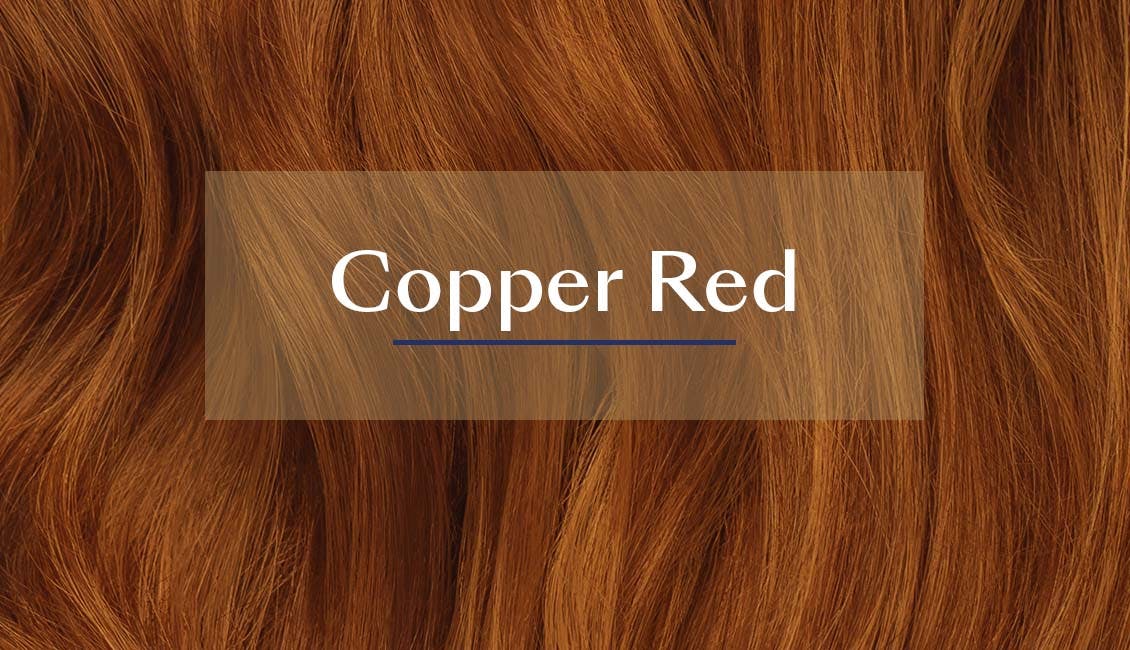 Who It's Best For
If you have a deeper, olive complexion and love a little warmth in your hair color, copper may be the right shade for you. Copper also plays well on anyone with light brunette or blonde hair as these lighter starting points allow this shade to shine its brightest. However, if you're looking for a more subtle copper finish, those with darker hair colors can enjoy this look as well.
How To Get It & Keep It
Ask your colorist to blend copper with gold undertones if you're looking for a soft yet warm finish. If you want a more bold look, start with intense copper tones and work with your colorist to add the right undertones to achieve the exact results you want. 
We also recommend adding a Custom Ends Refresher to your Color Plan because red hair colors are known to fade quickly. To keep your shade vibrant in-between hair color applications, use Tint Rinse in Copper or one of the three copper Color Pro Toners depending on your color. If you need help selecting the right shade, your colorist can help you decide which will give you your desired result. 
Strawberry
The Basics
Strawberry is a blushing red hue that offers a mix of golden and copper tones. This popular shade is on the lighter side of the red tones and is also in the blonde family. This shade takes a softer approach to red hair colors and blends the best of blonde hair colors and natural-looking red shades.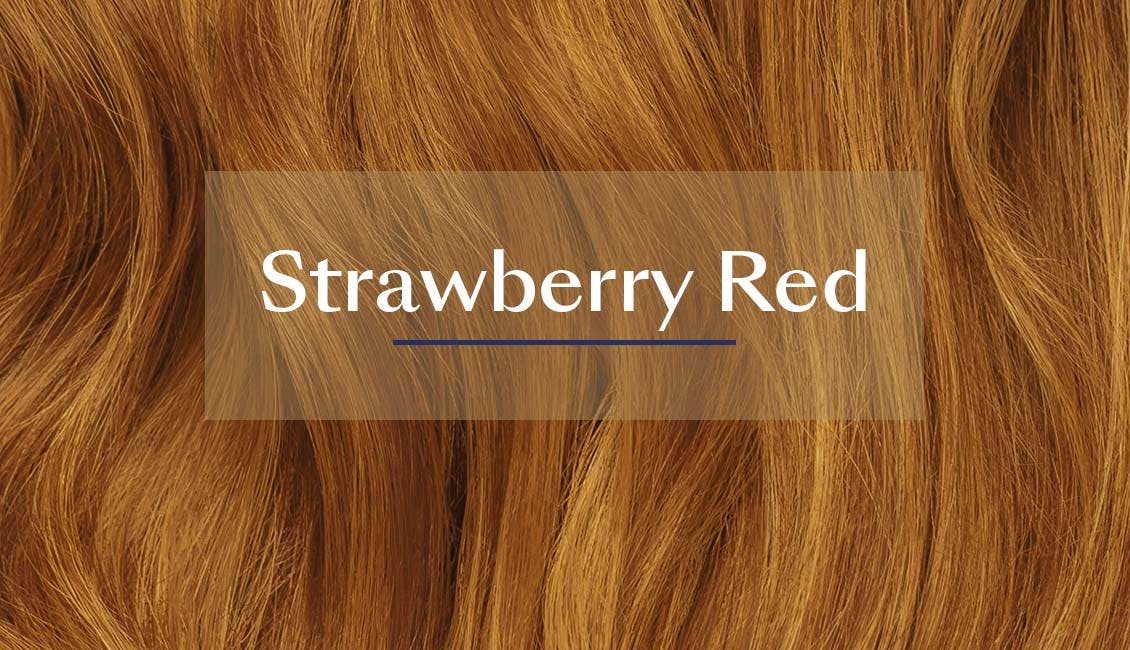 Who It's Best For
Strawberry shades typically look best on those with fair and paler skin tones. The pop of warmth in both the blonde and red tones really helps to balance the paleness of the skin, offering a healthy glow. If you're looking for a more subtle, sun-kissed red shade, this is a wonderful option for you.
How To Get It & Keep It
To achieve the strawberry hue you've always wanted, ask your colorist to blend both golden and copper tones. Then, use the Golden Copper Color Pro Toner between applications or cocktail Tint Rinse in both Golden and Copper to revive your strawberry tones—if you're really looking to boost your shade, use both!
Auburn
The Basics
Auburn is the most subtle shade in the red hair family, making it a lovely option for anyone that wants to dip their toes into red hair colors, rather than diving straight in. Auburn tends to be a deeper color achieved using the mix of red and copper tones, which results in a reddish-brown hue that flatters almost all hair types and skin tones. This shade is loved for its versatility and fits nearly anyone just starting their red hair journey.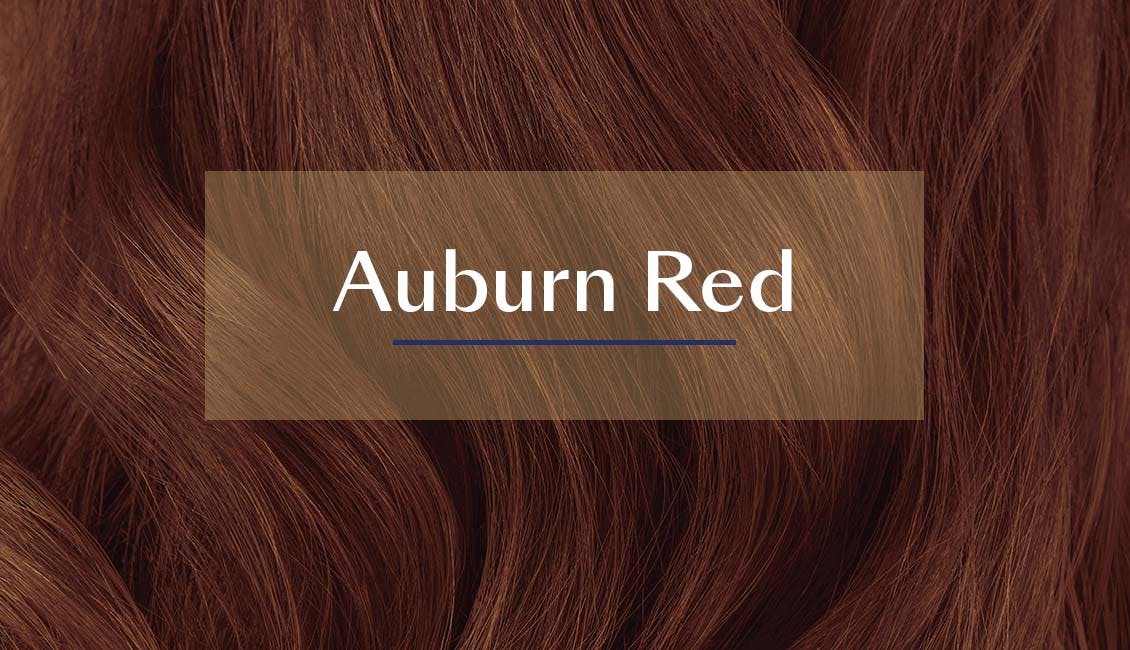 Who It's Best For
Auburn shades are typically a mix of cool and warm tones allowing this shade to provide a lot of versatility. With this mix of undertones, this shade is known to complement virtually everyone. You can wear an auburn shade with either darker or lighter hair, for equally stunning results, regardless of skin tone or eye color.
How To Get It & Keep It
Auburn can take on many different tones, so it's important to chat with your colorist about the direction you want your hair color journey to go in. From here they can formulate the perfect auburn shade for your hair color dreams. Auburn typically includes copper, mahogany and red tones, so using our Rich Auburn or Deep Auburn Color Pro Toner between applications will help maintain your shade's richness and vibrancy.
Now that you've taken the crash course in red hair colors, you're ready to try out this shade for yourself. Take our quiz to find the right red hue for you.