How Much Hair Product Should I Use?
Have a cabinet full of hair products? We've got your colorist breakdown of how much product you should be using without overdoing it.
---
There are tons of things to consider when asking, "how much hair product should I use" for the best possible hairstyle. The amount of product suggested on the bottle is more of a guideline since every head of hair is quite different. So we've created a guide for all kinds of products—from mousse to serum—explaining exactly how much to use for your hair type and length.
MOUSSE
While your first instinct may be to add a ton of mousse to plump up the volume, you're actually doing the opposite. How? To give your hair volume, the product should be light on your follicles. And the more you add, the heavier your hair will be, making it fall flat. No matter your hair length, start with a golf ball-sized amount. Generally, less is more for that weightless lift. And voila!—fuller hair in an instant.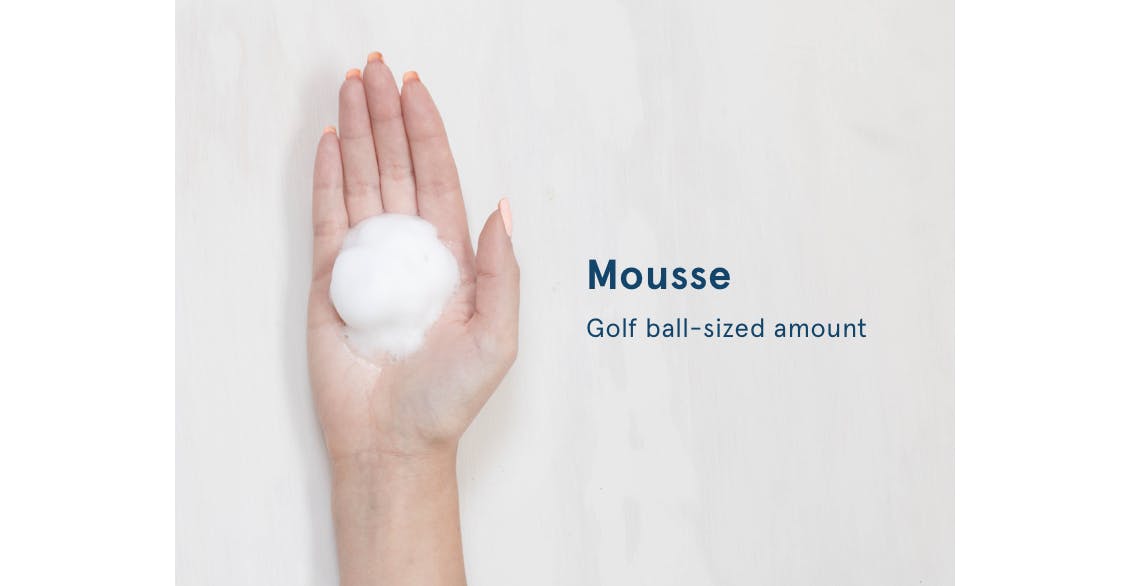 LEAVE-IN CONDITIONER & STYLING BALM
Is your hair super short or above your ears? Use a blueberry-sized amount of leave-in conditioner and styling balm. Does your hair hit your shoulders? Use a raspberry-sized amount. Bra-strap length? Divide your hair into two sections and use a kumquat-sized amount on both sides. Have thicker-than-average hair? Double that amount for each length.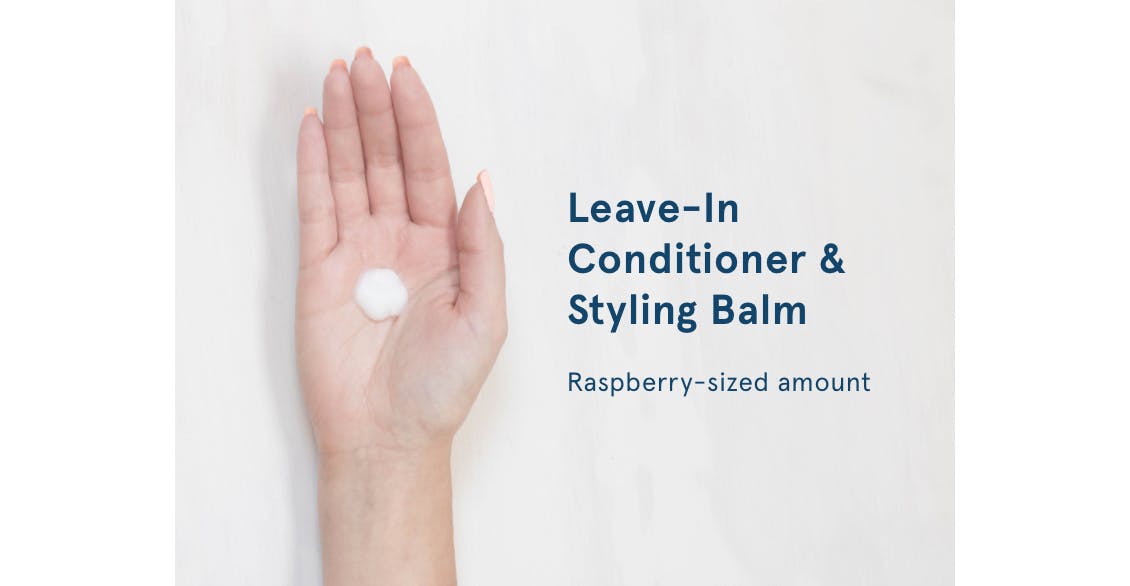 SERUM
Begin with one pump, add it to your hair and work it through. If you need a bit more moisture and shine, consider adding one extra pump at a time. It's a good idea to know the weight or consistency of your serum and make sure that it works for your hair type. If you have fine hair, a little will go a long way. Serums tend to be on the heavier side and can give your hair a greasy texture if you overdo it. Just in case you do add a bit too much, spray your hair with a dry shampoo to soak up the excess.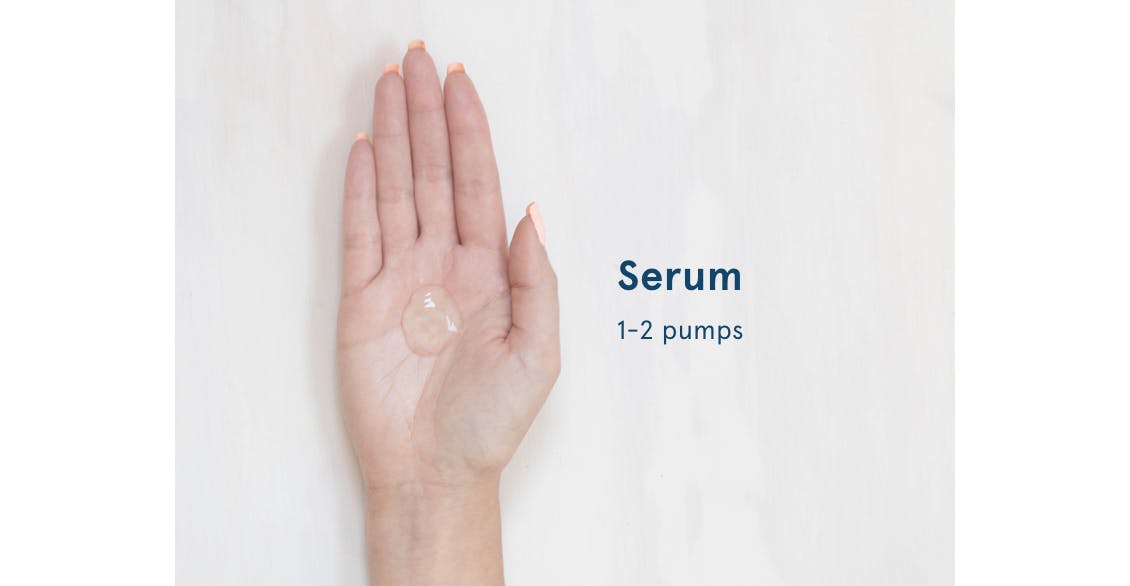 SHAMPOO
Generally speaking, you should be using one to two olive-sized portions, depending on your hair length. Even if you don't see a ton of suds, you won't need to apply more shampoo than that. As counterintuitive as it sounds, the dirtier the hair, the less the product suds up. If you feel like your hair is extra dirty, go ahead and follow the lather, rinse, repeat rule, but stick to this super-small amount. You'll want to use shampoo at the scalp to remove pollutants and keep your hair extra healthy.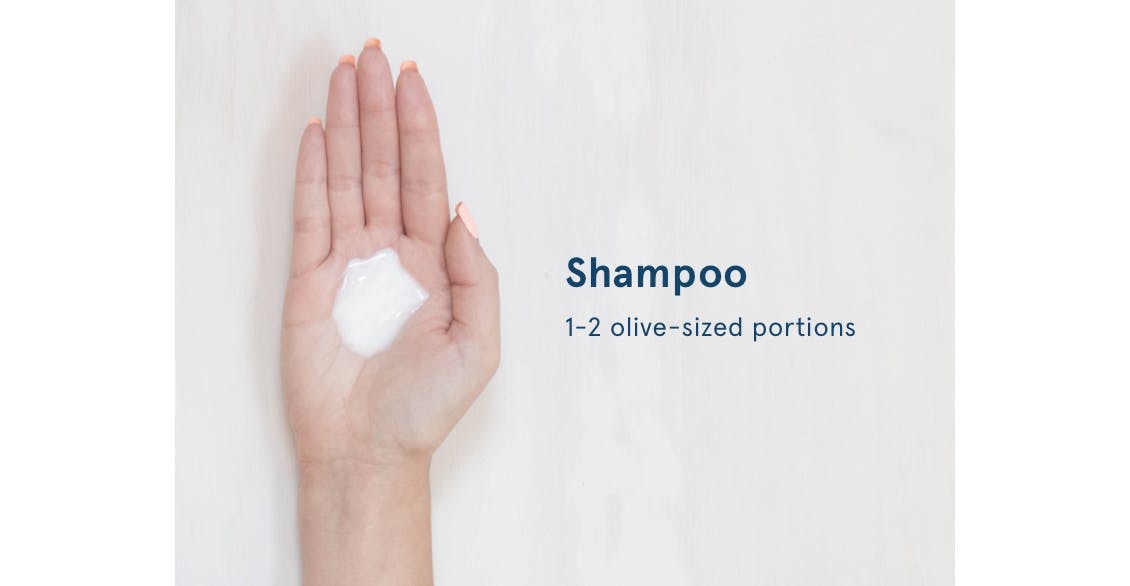 CONDITIONER
Does everyone use three times more conditioner than shampoo, or is it just us? You're only supposed to use about one-to-two-raspberry-sized dollops. Seriously, you're going to give yourself carpal tunnel from all that rinsing and scrubbing. We promise that two little raspberries worth is all you need to get that silky shine and soft-touch finish. You'll want to apply conditioner from the mid-shaft to ends of your hair for the most moisture. Applying a hefty amount of conditioner at the scalp can weigh your hair down, so try to avoid that unless it's time for your weekly treatment.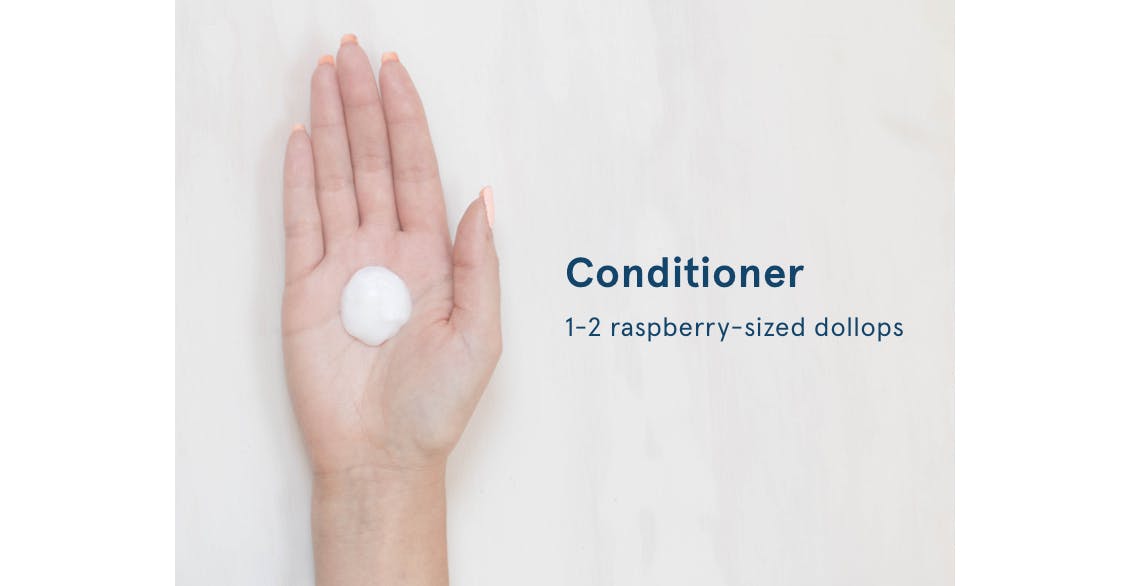 MASKS
For the average person, we recommend a cough drop-to-Oreo-sized amount. Masks are a great weekly treatment which gradually reduce stress on strands when you're out and about. While we recommend you apply your daily conditioners from mid-shaft to ends, your weekly hair mask should be applied from roots to ends. The thickness of your mask will help you decide whether the recommended Oreo or cough drop-sized portion is your go-to.
Is your mask super thick in texture? That's likely because it has a common, richly-hydrating and thickening compound called BTMS in it. So, go light on your application and maybe use a bit of water to evenly saturate your hair, since this stuff is the real deal when it comes to long-lasting hydration (and may make your hair oily if overused). Is your mask on the creamier, lightweight side? That's probably because it has a bit of water already included in its formula, so feel free to apply it generously all over.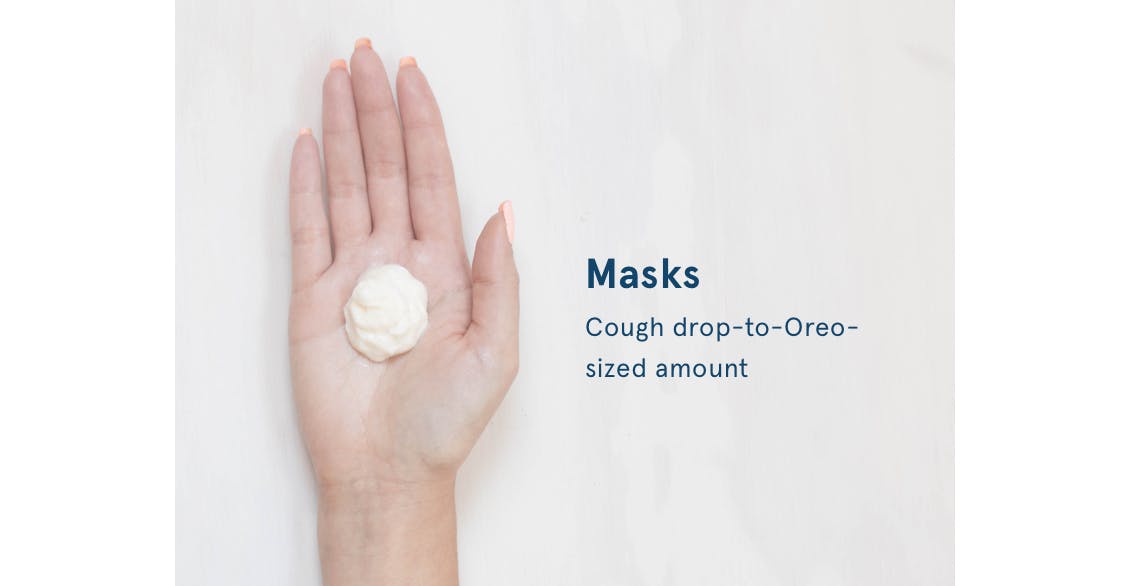 We hope that cleared up the mystery surrounding your staple hair products. Now that you know how much product to use to get the results you want, your hair is going to look amazing (at least we think so). Have more questions about hair care, color, and style? Ask us here. Or join the conversation on Facebook, Instagram, and Pinterest.