2022's Spookiest Halloween Hairstyle Trends
No tricks only treats with these essential Halloween-ready style ideas.
---
Need a last-minute Halloween costume idea? Our colorists have gathered some of their favorite looks and are sharing their tips for how to get each simple look at home. Whether you're going for a glammed-up, golden-era Hollywood look or a cackling cauldron brewer, these Halloween hairstyle trends are sure to be a hit.
Classic Hollywood Starlet
How To Get The Color
When you think of the golden era of Hollywood, you think of blonde bombshells like Marilyn Monroe and Grace Kelly — but that doesn't mean other hair colors can't get in on the fun too. To portray that old glamorous feel, deepen or enhance your current shade with our Tint Rinse. 
If you're starting with a blonde hair color, try Tint Rinse in Golden to really amp up those multi-dimensional tones. If you're a brunette, opt for Golden or Warm Beige to soften your shade while simultaneously adding depth. You can also try Tint Rinse in Dark Brunette or Mahogany Copper to add richness. If you have a red hue, play up your undertones with Tint Rinse in Red or Copper. The result is a close-up-ready look.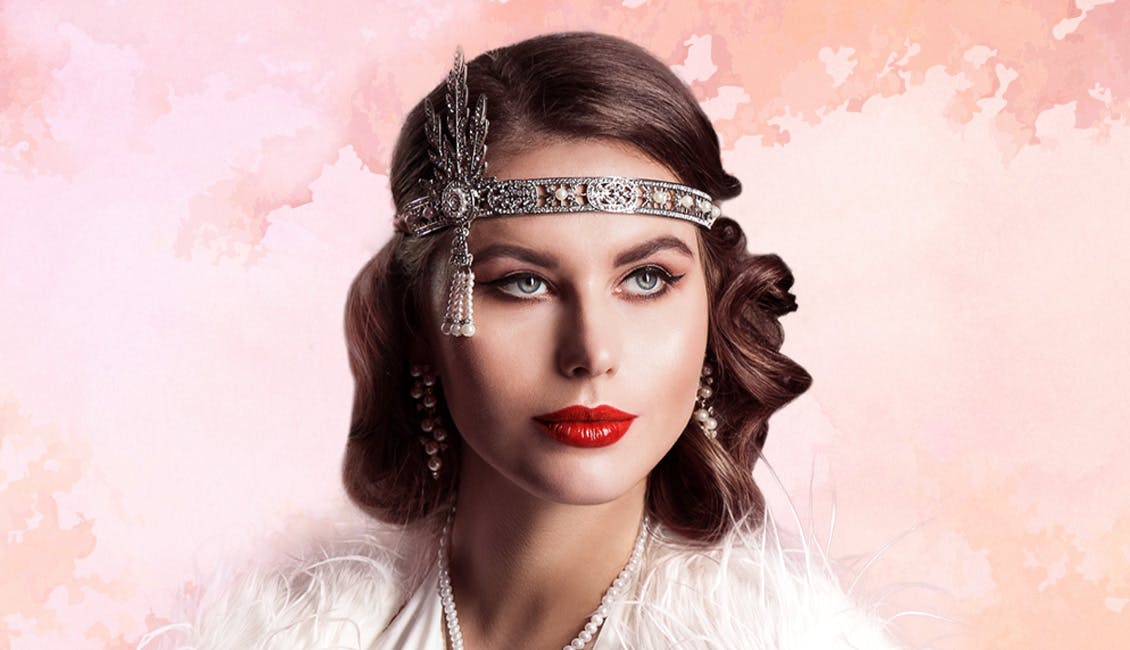 Style This Look
To capture that golden-era feel, go for voluminous curls using a big barreled curling wand. Start with Triple Prep to shield your strands from heat stress and control frizz and finish with Velvet Primer for a beautiful smooth look. 
Stretch your curls lightly with your fingers or a wide tooth comb to give more oomph to your style, or keep them tight for a 50's-era set look. Finish with a few sprays of our Forcefield Hairspray to keep your style in place.
The Kitschy Witch
How To Get The Color
This go-to Halloween costume is excellent for dark-haired dazzlers looking to have some fun this candy season. If you're starting with a darker hair color like brunette or black, you can deepen your shade with Tint Rinse in Dark Brunette or Copper Mahogany to up the spooky vibes. Our black-haired beauties can also try Tint Rinse in Purple to play up those violet undertones. 
If you're feeling extra playful and want to experiment with a few purple or green streaks, use our Light Set alongside a semi-permanent Pigmented Masque from our sister brand AURA. By applying balayage highlights first, the semi-permanent pigments will pop on your strands. These pigments are also designed to fade over time so you can go back to your normal look in a handful of washes.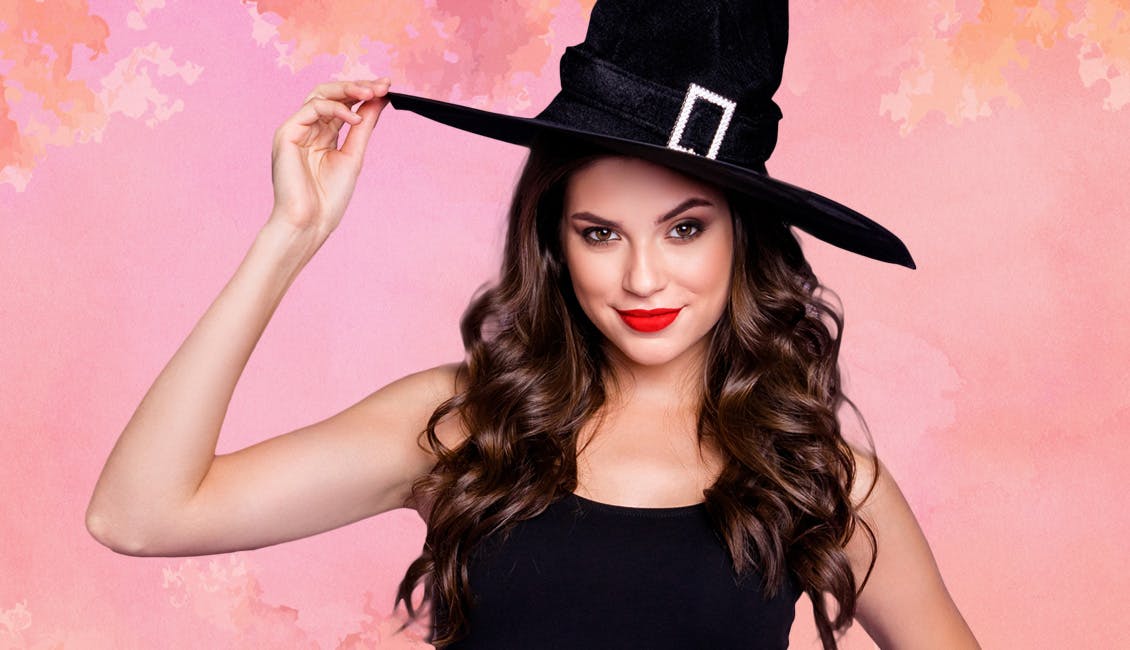 Style This Look
For a frazzled witchy style, tease out your hair to get that "just walked out of the woods" look. Our colorists suggest combing in a downwards motion to help prevent damage and tangles while adding volume. Finish with our Stretch Spray to nourish your locks and provide hold so you can party with your coven all night long.
After your Halloween festivities, use Weekly Retreat to help you get out any lingering tangles.
Vampy Vampire
How To Get This Color
Who doesn't want to be a sultry vamp at least one day a year? This costume is easy to achieve with some dark clothes and a sleek dark 'do. To deepen your shade, go for a complimentary Tint Rinse color, like Dark Brunette or Purple for a truly vampy vibe. New to the vampire scene and still have a lust for life? Go for Golden Mahogany or Mahogany Copper if you've got a lighter brunette shade to achieve blonde or red undertones and convince the living you're perfectly harmless.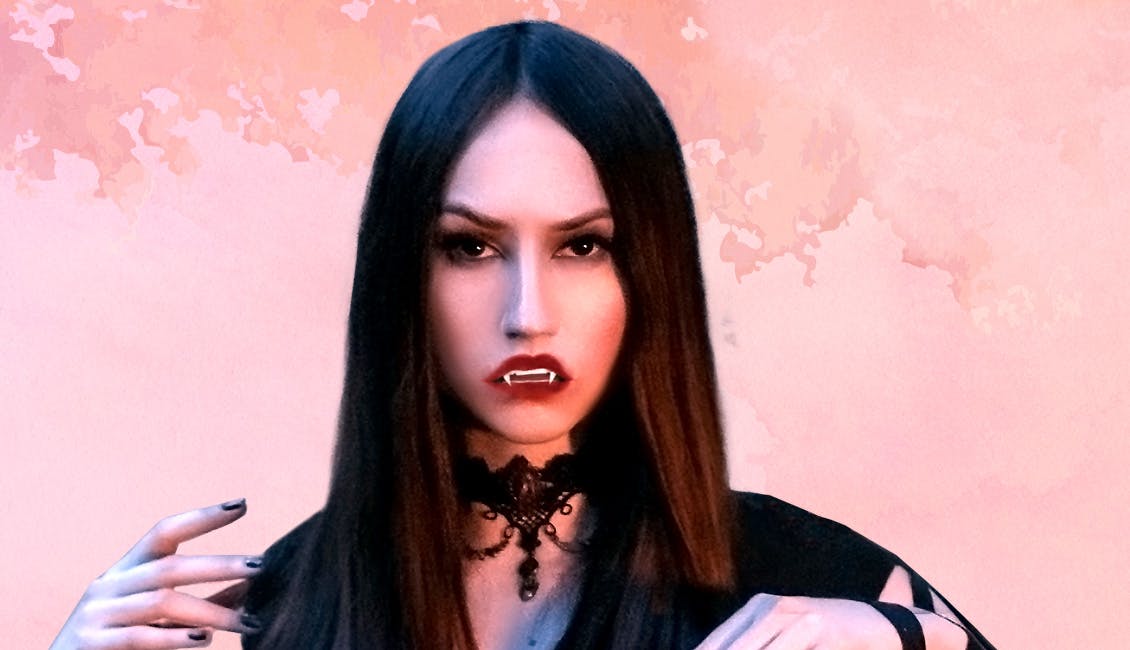 Style This Look
Use the Velvet Primer on towel-dried but still damp hair and apply from root to tip to protect hair, then follow with Shine Silk, an Argan Oil treatment for increased shine and strengthened hair. Style as desired for a sleek, vampiric look.
Vintage Beach Babe
How To Get This Color
Want a casual costume that requires minimal effort? Pull out your beach gear for one of the most straightforward costume ideas on our list. Get the hair you want for this look using our Light Set for a sunkissed glow that looks like you just got home from a sunny vacation. The natural dimension achieved with this at-home highlighting kit is foolproof for a laid-back vibe. If you like this look, keep it going all winter long. The Light Set brightens with each use making you seem beach-ready every day of the week.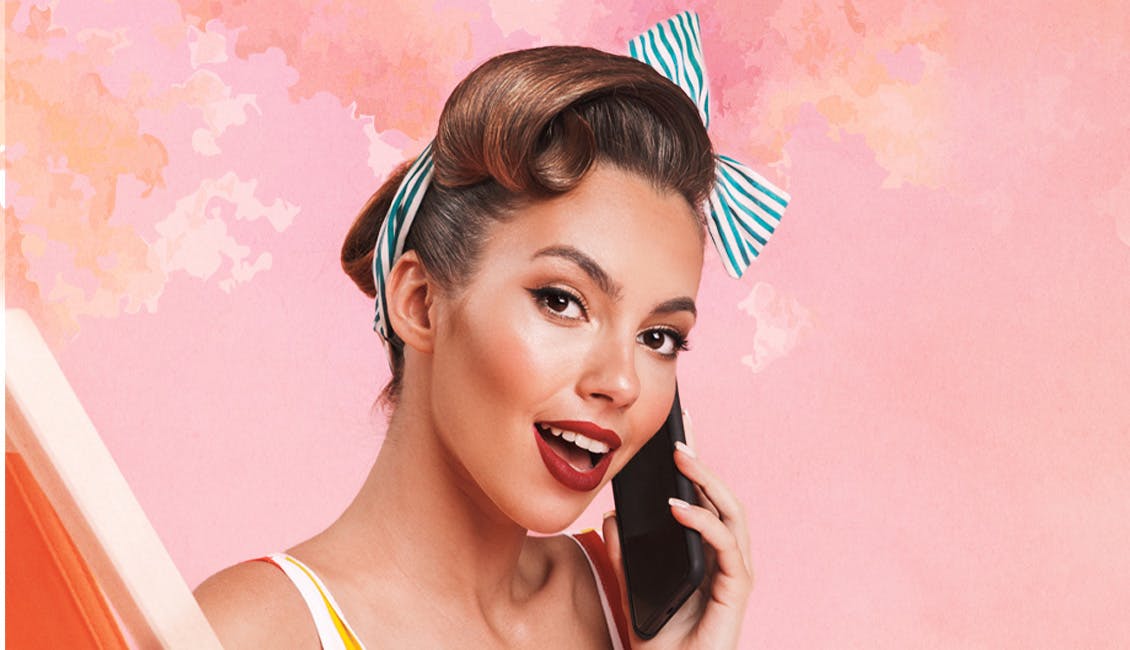 Style This Look
For an effortless look, try some beachy waves. Simply wet your hair, let it air dry, and finish with some of our Invisible Dry Cleanser at the root to give your hair some texture. 
If you're feeling ambitious and would like to go for a more vintage-inspired look, our colorists suggest a Victory Roll hairstyle using their step-by-step guide: 
1. Spray Triple Prep throughout your hair to protect it from heat styling. 
2. Dispense a small amount of Cloud Mousse in heads and evenly apply throughout towel-dried hair for added volume.  
3. Blow dry and style with either a round brush or by utilizing velcro rollers. 
4. Once the hair is dry, part your hair off to the side. Create two sections on either side of your head starting from the crown of your head down to just above your ear. 
5. Backcomb both sections. Loop the ends of your hair around your fingers and roll to the top of your head, securing with bobby pins.
No matter what fantastic 2022 costume idea you choose this Halloween we have a product to pull it all together. Make sure to tag us @eSalon in your Halloween party selfies to be featured on our Instagram, Facebook, or TikTok!