Your 2020 Recipes for Fall & Winter Hair Color Trends
2020 custom hair color inspiration and tips to maintain fall and winter shades are here, with options for brunettes, blondes, redheads, and black hair.
---
With this heat and working from home, many of us are dreaming of fall and winter temperatures paired with holidays to come. What better way to get into the spirit of the season than to change up your hair color and practice your baking skills? We absolutely live for a good baking session. So if you're in the mood to shake things up with us at home, let's dive into our 2020 colorists' fall and winter custom color picks. 

TRIPLE CHOCOLATE BROWNIE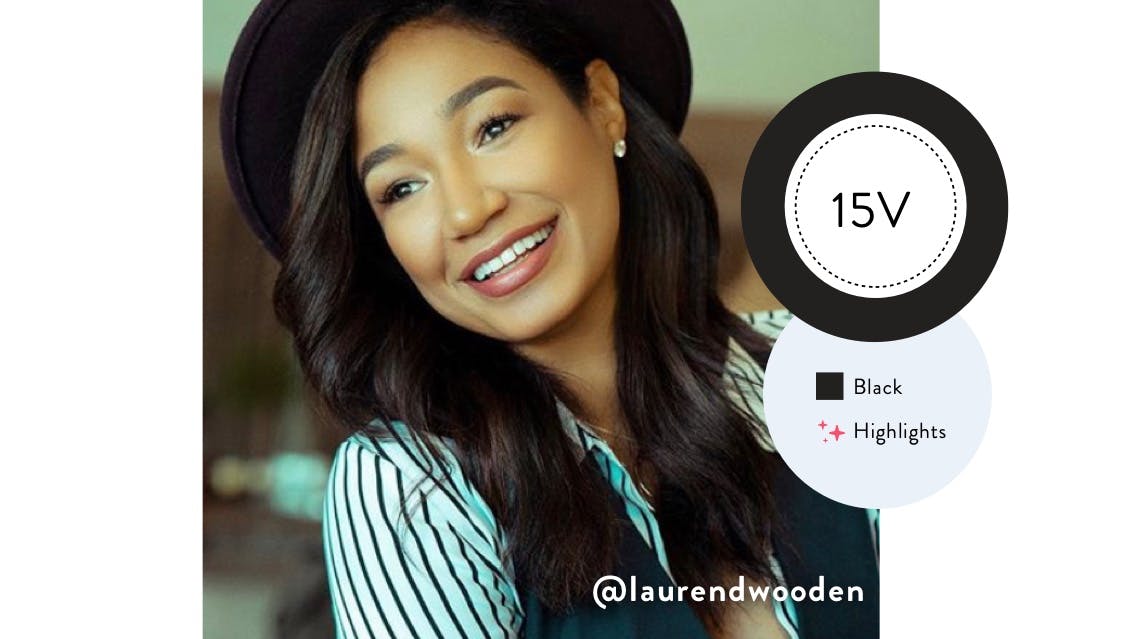 What it looks like and who is it for:
This Triple Chocolate Brownie hair color is breathtaking and resembles the milky way at the center of its caramel, chocolate ribbons. Instead of milk chocolate, you get a dark cacao finish with the occasional starry sparkle. We love a good light to dark black hair color since this color family is SO diverse and has a range of cool to warm variations you'll love. This shade looks awesome on folks with olive or tanned skin tones and is fabulous for covering grays and wisdom-highlights alike. To keep that smoothness and shine for a style that lasts until your next wash, like our lovely client Lauren, try our Velvet Primer.  
How to get it and keep it:
Start with a soft black base color and follow by adding some subtle chocolate balayage highlights. If you're someone who wants just a touch of light during the fall, our Light Set is just the thing. To warm up this deep shade, ask your colorist to add golden or mahogany tones with just a hint of copper.  
To keep deep shades as vibrant and dimensional as possible, use our Golden Mahogany or Mahogany Copper Tint Rinse. These Tint Rinse shades are temporary and perfect for a quick refresh in between applications or while you decide on your next color. As always, only wash your hair when you really need to, and use products that are free of SLS (Sodium Lauryl Sulfate) and SLES (Sodium Laureth Sulfate) which can cause color fade.  
For a sweet treat while your color sets, try this delectable recipe for Triple Chocolate Brownies from our favorite baker Sarah at TBLSPOON.com.
Cinnamon Pecan Cake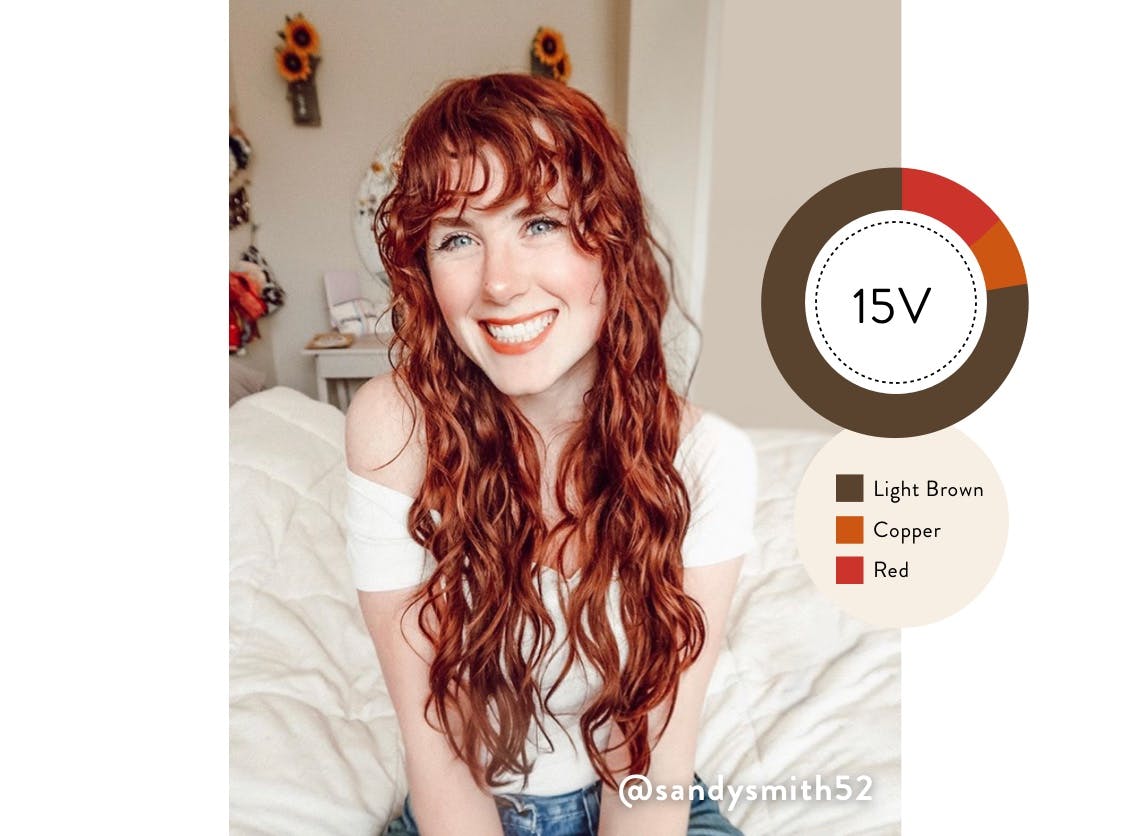 What it looks like, and who it's for:
This delectable, jewel-toned copper shade looks similar to a sunburst with just a touch of cinnamon spice to top it off. Think of leaves turning to tip off the fall season with a richness that gives us life. For anyone who has medium blonde to light brunette hair, this shade offers a fresh pop of color to any look and fares well through the summer months as it naturally lightens over time. 
How to get it and keep it:
Our colorist started with a light to medium brown base color and mixed in red and copper tones to give it the vibrant finish. If you're looking for a deeper, warmer version of this Cinnamon Pecan Cake hair color, ask your colorist to add intense copper tones. Bright reds allow for flexibility, and most warm shades will be complementary to this fierce red, should you ever decide to make adjustments for the spring. 
Reds like this lovely fall cinnamon, need a bit of upkeep since the pigment molecules are larger and wash away faster than others. To maintain the vibrancy of your red, we recommend only washing your hair every other day. When you wash your hair, try and use color-protecting cleansers and conditioners and rinse with cool water. In between applications, prolong this festive fall shade with a cocktail of our Red Tint Rinse and Copper Tint Rinse. 
Try this recipe for Cinnamon Pecan Coffee Cake from RecardoRecipes.com while you process your gorgeous new hair color. 

Cold Brew Truffle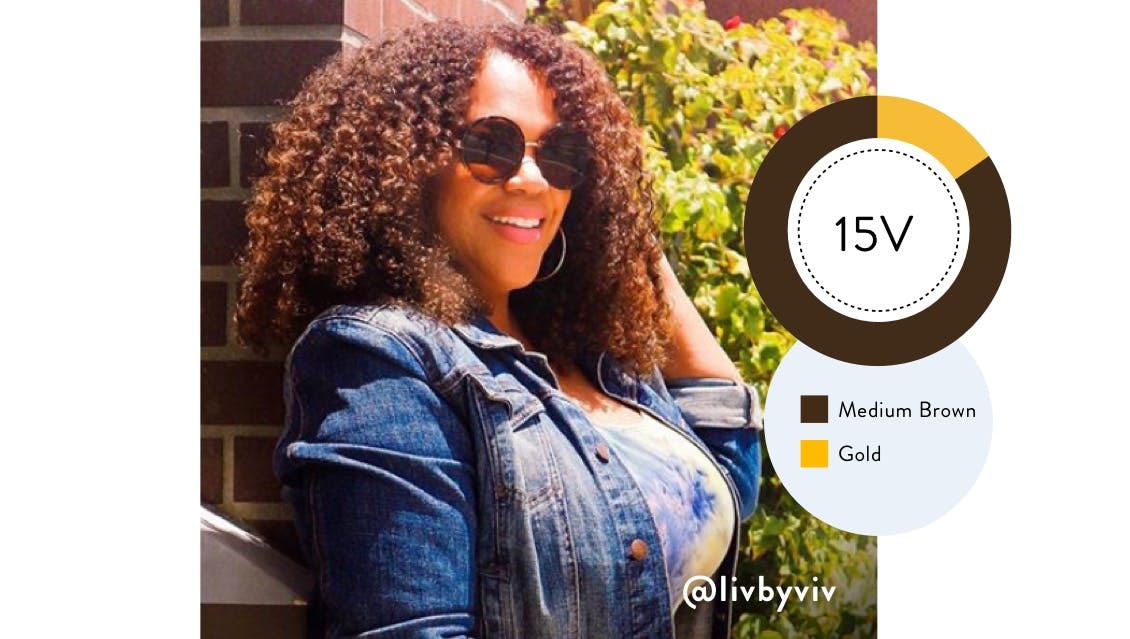 What it looks like, and who it's for:
Imagine waking up to a fresh pot of espresso coffee with notes of caramel and hazelnuts wafting through the air. Then as a few cubes of ice hit the cup, your oat milk foams over the top to create this gorgeous blend of rich ice-coffee-heaven. THAT is what this shade looks like.
How to get it and keep it:
To achieve this beautiful coffee shade, start with a medium brunette base color, and add natural golden undertones. For a multidimensional finish that shines as you turn and flip those strands, paint on some lighter beige balayage highlights. Not sure about highlights just yet? Don't worry—you can work up to your preferred lightness level with our Light Set over a few applications.  
Over time heat styling and over-washing can bring out a bit of brassiness in warm tones and those with highlights. So to maintain the finish you had on day one, simply refresh with our Tint Rinse in Blonde Neutralizer. And remember, check to see if your shampoo and conditioners are free of the harsh sulfates that cause color fade, like those SLS and SLES culprits. To help keep highlighted hair nice and hydrated, we recommend using a deep conditioning treatment once a week. 
Want a sip of something delicious while your color processes? Try this delicious recipe for a Truffle Cold Brew from Sabatino Tartufi. 
Amaretto Biscotti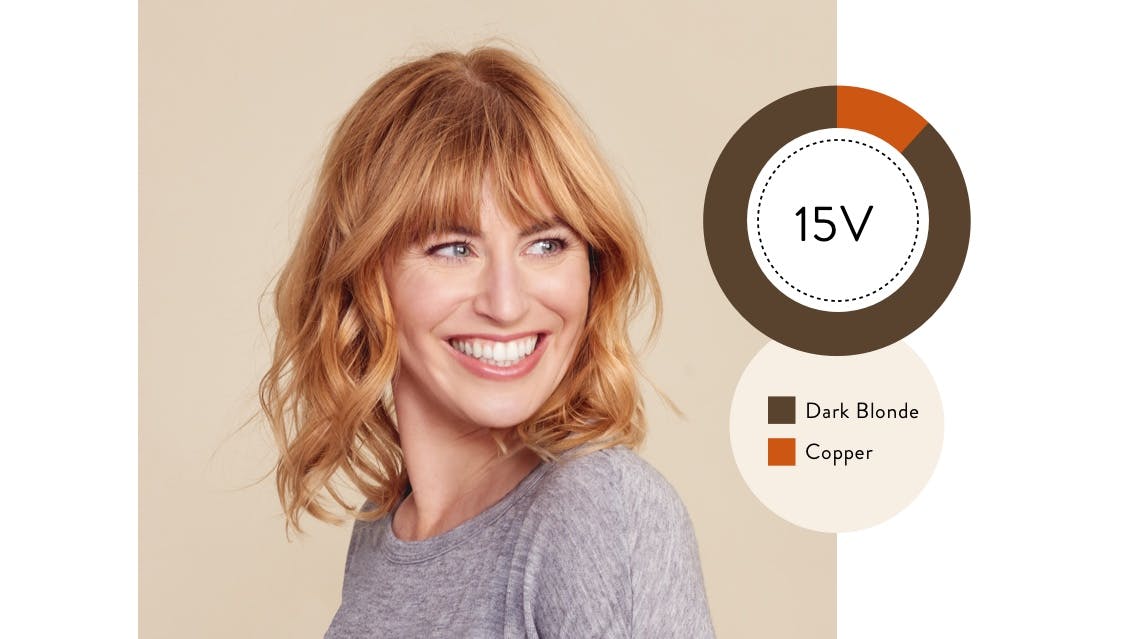 What it looks like, and who it's for:
This Amaretto Biscotti shade looks like a combination of light and bright confection, toasted almonds with a touch of nutmeg and organic sugar cane. You can almost taste the fresh-baked cookies as you swish and flip your hair away, showing off your delightful color and warm personality. This hair color is a gorgeous option for light to dark blondes looking to liven up their tone and play with color through the winter months.
How to get it and keep it:
To achieve this shade, start with a medium brown or dark blonde base, adding natural copper tones to bring warmth and shine to your look. Then pop in a hint of light-reflecting golden tones for those moments when we need to bring a little glow to our facial features. 
To maintain this toasty shade, wash with a color-loving shampoo like our Classic Shampoo and rinse with warm to cool water, followed by our Classic Conditioner. Refresh this color each week with our Copper Tint Rinse, or use a combination of one part Copper Tint Rinse and one part Golden Tint Rinse. 
While you sip your cold brew and wait for your timer to buzz, bake up a batch of cookies. We absolutely love this recipe for Amaretto Biscotti from All Recipes. 
These fall and winter hair colors were hand-selected by our colorists who have their finger on the pulse for what's new and trending. What makes these shades the cream of the crop is their multidimensional quality and ability to last through the seasons. Each shade changes with time and can be modified to look new and different with every touch-up. Plus, they're easy to maintain at home with custom home hair color and color-enhancing products. 
Now you're ready to close out the year in style. If you'd like any of these custom shades crafted and shipped to your door, start your Color Profile, and you'll be on-trend in a snap.