2020 Hair Color Trend Report: The Top Shades You'll See This Year
Buckle up folks, the top colors for 2020 have hit the road and will soon be trending at full speed. Check out which shades we predict will be the most-hearted colors of the year, and see what color shade is best for you.
---
Way-Beyond-Basic Brunette
WHAT IT LOOKS LIKE:
Rich, deep, and layered with undertones of cocoa, this brilliant brunette is anything but basic. We predict that going back to brown will be the biggest trend of the year, which is why this shade's up first. Without any highlights or lowlights, this straight-forward, pure-tone brunette could "seem" like it would boring—that is until you see it. Formulated with golden undertones and layered with a clean pure chocolate, the result is dimensional, even, and yet bold in its brilliance.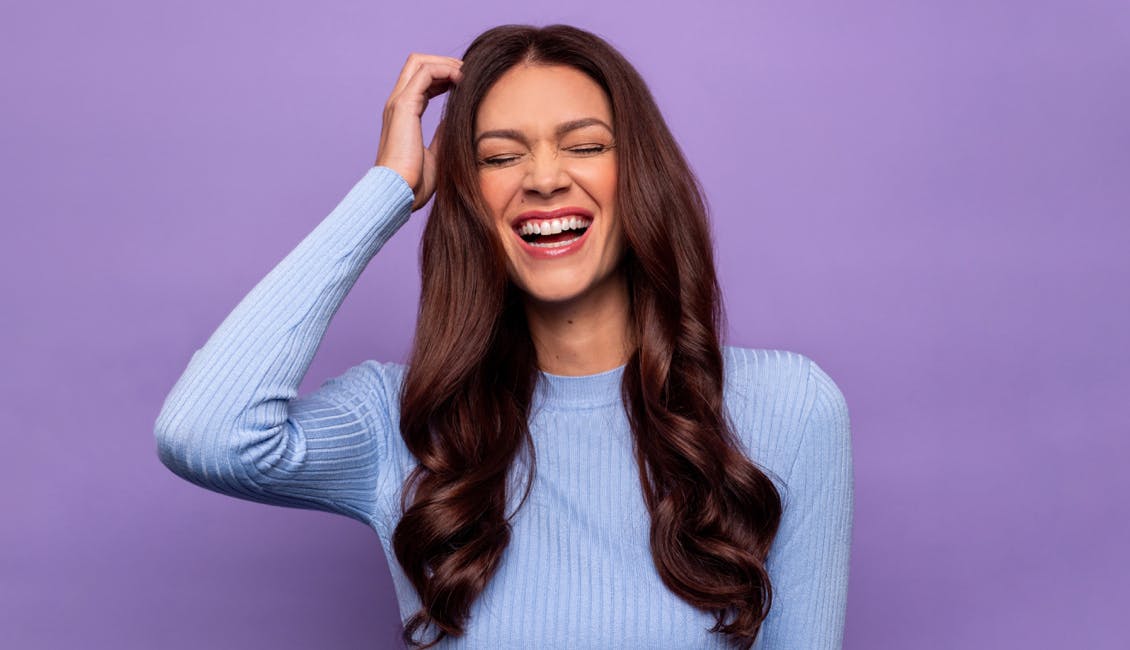 BEST SUITED FOR:
The modern classic. If you are looking for a natural color that still pops, this straight-forward chocolate shade has everything you need. If you're a lipstick fan, we find that this chocolate tone goes with every lip color shade. Whether you're flaunting a bright orange lip or a deep crimson red, this radiant color feels like a blank canvas that draws attention to pops of lip color.
HOW TO GET IT AND KEEP IT:
Current brunettes and red-heads of any shade from light to dark will easily achieve this shade with just one application. For folks who are currently blonde, we recommend doing a Colorfill first. That way you can restore underlying tones and pigments to your hair to allow your brunette color to reach that truly deep, bold, and beautiful brunette. 
She's-a-Firecracker Red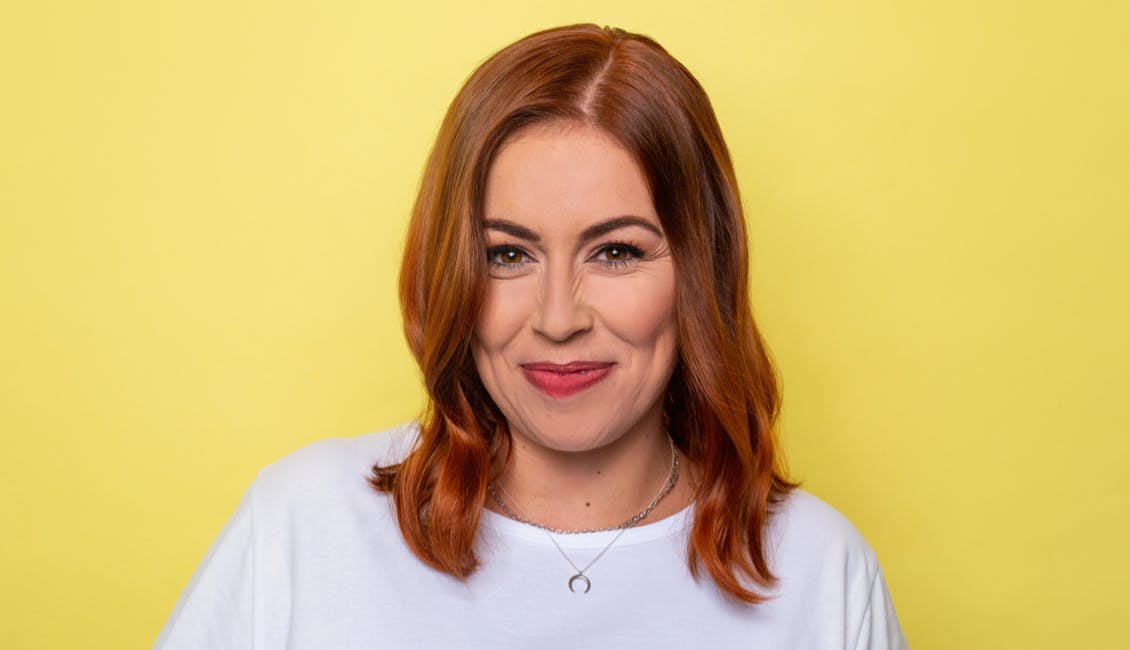 WHAT IT LOOKS LIKE:
A gorgeous Sahara sunset. This deep red shade has hints of coral, gold, and copper undertones that truly shine and sparkle—almost making it look as if you've had a shine treatment on top of having your hair colored. You'll want to take this shade dancing or for a fun night out. Warning: heads are guaranteed to turn.
BEST SUITED FOR:
The spice explorer. If you're not afraid to try new things—from flavors, to adventures, to hair color, then this shade has your name all over it. With a deep, cool undertone, this red doesn't have any brass involved and compliments all skin tones—making it an ideal shade for anyone who is ready to plunge into the red-hair world.
HOW TO GET IT AND KEEP IT:
Achieving this universally-flattering shade is simple when you go custom. Simply ask your colorist to formulate this color and they will be sure to craft this shade with accommodating undertones so that your results are identical. Keep in mind, red shades do require a bit of upkeep, so if you are used to coloring your hair on an 8 week basis, be prepared to amp it up to 6 weeks. This "two week" rule goes for any shade of red, since they tend to fade faster than any other color family. Thankfully, when your color is shipped to your door, you have to do less brainwork and can nix the calendar reminders.
Touch-of-Gold Cinnamon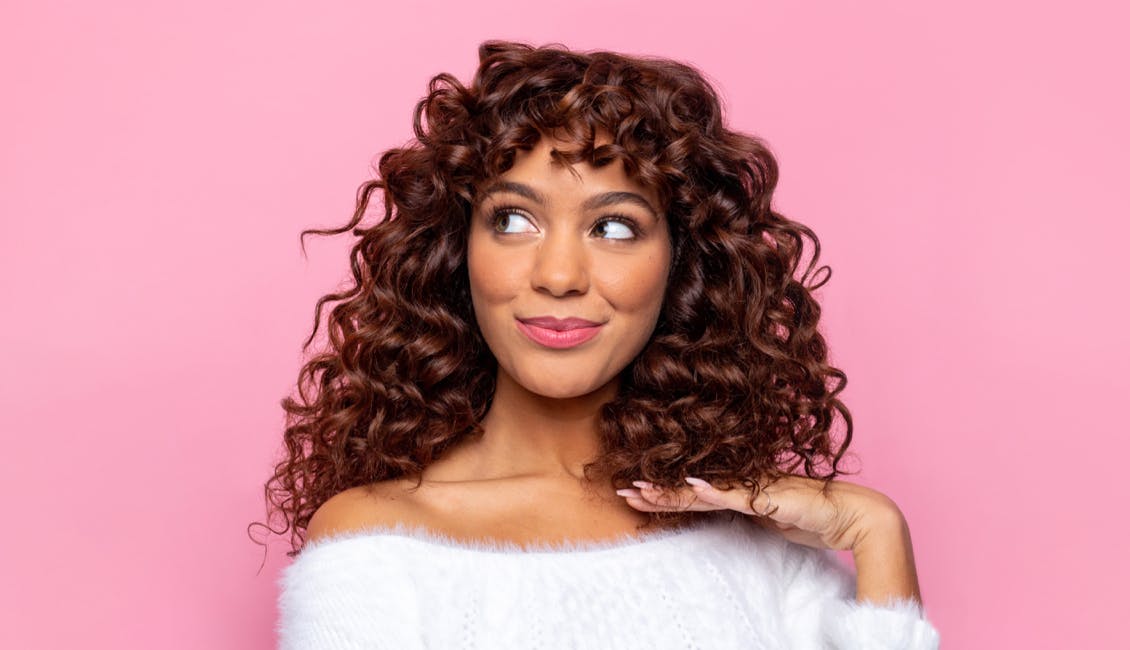 WHAT IT LOOKS LIKE:
Flirty and fun. This beautiful color reminds us of all the things we love about copper-leaning brunettes: it's versatile, it's fashion-forward, and man is it dimensional. The reason for all the versatility comes from the secret ingredient: gold undertones. Instead of being layered with various under-and-over tones, we keep the formula simple by having an even layer of gold at the base of the color. This makes the cinnamon truly stand out and give the shade a memorable shine.
BEST SUITED FOR:
The curly girl. Curls and waves truly bring out the shining dimension of this shade, allowing the depth to deepen with every coil and bringing light to your texture and coils. (Though we must say, we've also heard a few gasps of admiration when our straight-haired clients gave this shade a go.) 
HOW TO GET IT AND KEEP IT:
With a one-stop-shop application, all shades can achieve this color at home with ease. It's convenience will certainly make this a popular color and maintenance is simple with a color-loving treatment like Tint Rinse in Golden Mahogany to keep the shade aglow. 
Warm Hello Blonde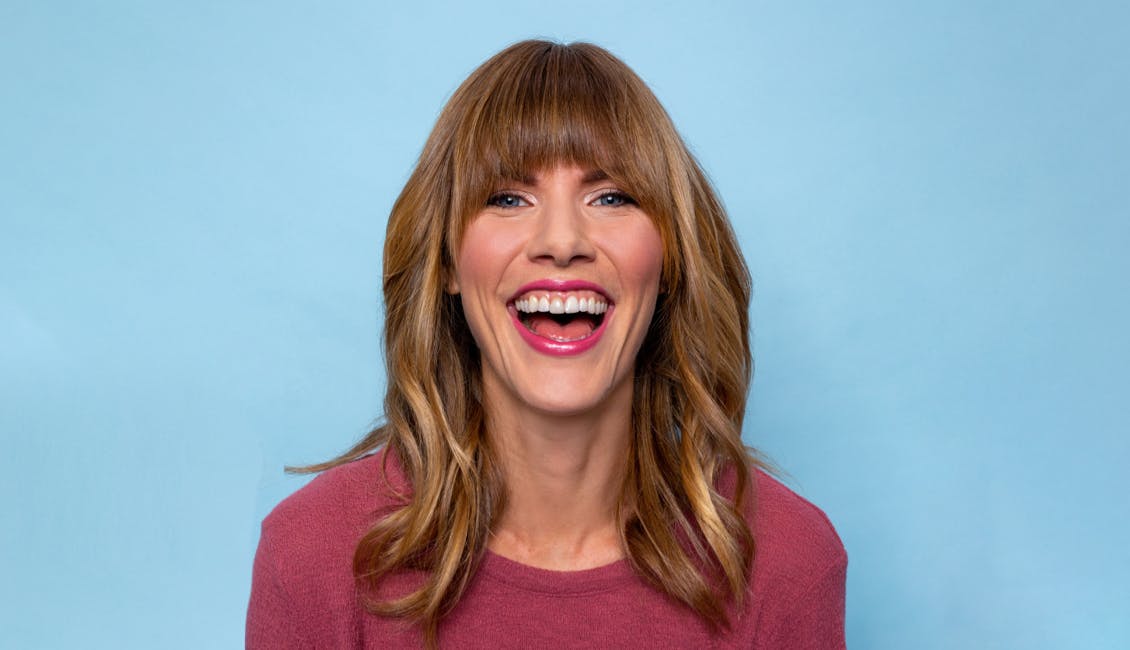 WHAT IT LOOKS LIKE:
Like a perfectly-toasted graham cracker turned into the blonde of your dreams. Listen, blondes are one of the most multifaceted hair colors on the planet. Literally the options are endless—especially when you add lowlights and highlights to the mix. So to be a "trending shade," a blonde color has to have a little bit of everything and Warm Hello Blonde fits the bill. It has a hint of chestnut, warm undertones, ever-so-soft highlights, and a smooth finish—making it adaptable for any blonde regardless of skin tone and eye color.
BEST SUITED FOR:
The borderline blonde. If you teeter between committing the brunette or staying blonde, this shade is right on the borderline. With dark undertones and a bright result, you get the best of both worlds. Depending on the lighting, you can be mistaken for either a blonde or a brunette, and we kinda like the idea of living a double life—don't you?
HOW TO GET IT AND KEEP IT:
This color is a breeze to achieve for folks with light-brown-to-light blonde hair, but the real treat is in the highlights. First apply your custom color, then swiftly apply your highlights. This will give you fast results, so there's really no need to "build" your way to the shade. Maintain this hue with a color-saving cleansing routine. For this particular color, we recommend Moisture Shampoo and Repair Conditioner to add strength and shine to your color in between applications.
And there you have our 2020 Color Trends! Be on the lookout for these shades as they grow in popularity throughout the year—you are guaranteed to stumble upon them in your social-media searches (and even on the red carpet!). And the trendiest part is, our colorists are ready to custom craft any of the shades for you!