Meet Mindy, Your Personal eSalon Hair Colorist
Mindy's got it covered when it comes to hair. Here at eSalon, she and the teamwork with clients to reach their color goals, focusing on education, application, and empowerment. Mindy lives the philosophy: color a woman's hair and you help her for a month. But teach a woman to color? She'll have fab hair forever.
---
What do you love most about your job as an eSalon Colorist?
The best part of my job is being able to bring out the best in my clients and help them achieve their hair color goals.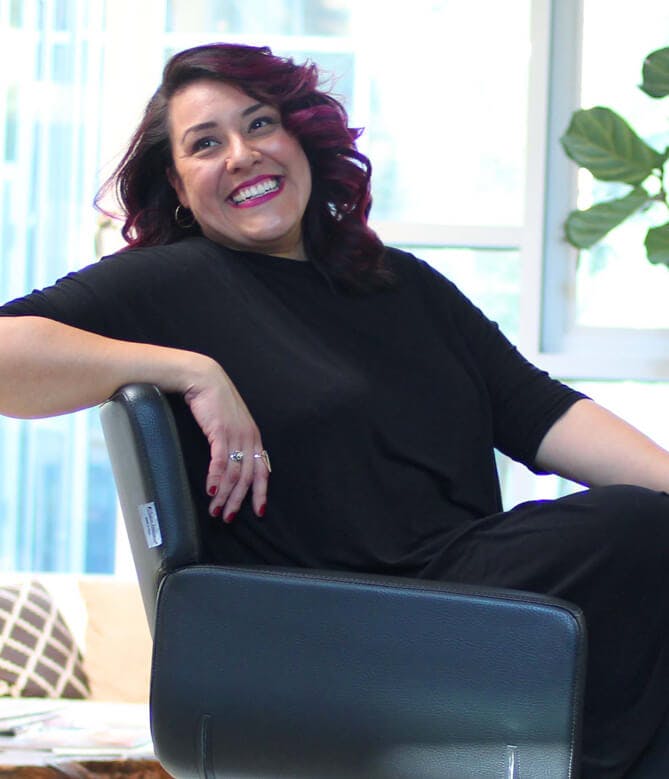 How do you work with clients at eSalon?
I consult with my clients over the phone and help them establish their hair color goals. Then I design their custom hair color formula and walk them through the application process according to their personalized instructions. Ultimately, my goal is to empower clients to feel confident enough to apply their color at home.
"

My goal is to empower our clients to feel confident enough to apply their color at home.
What would you say is the most common hair color issue?
Overlapping. This is when a client applies hair color all over their hair, including the hair that has been colored before. Repeatedly overlapping can make the lengths and ends of your hair darker and duller in color, while making the roots lighter.
What's the solution?
For clients who are maintaining their color at home, coloring just the roots helps keep hair looking more natural and dimensional. Rinsing through the ends as a final step helps shine and color-balance the previously colored hair without over-darkening.
My favorite eSalon product is our Temporary Root Touch-Up.
It's a quick fix to temporarily cover any grays that pop up along my hairline, and I love it. I'll use it on dry hair when I do my makeup in the morning and apply wherever I need it.
Can you give me an example of a real customer's color that you personally formulated?
One client of mine had existing highlights that she did not want to cover. I helped her match to her current "base" color and recommended a roots-only application to preserve her current look. Another client I had was a lighter blonde who wanted to try a vibrant, rich red color. So I formulated a new custom color and recommended products to help support her transformation.
What's your process when designing a client's custom color?
I pay attention to their online profile, their natural hair color, how much gray they have, if they have any existing color, and what their hair color goals are. Then I create a color and a plan to help them achieve their goals.
What would you like to say to the eSalon women coloring their hair at home?
I want to remind our clients to reach out to us if they have any questions or concerns. Also, we understand that hair color needs change from time to time. So, reach out to us and we'll adjust your Color Plan to suit your needs!