2022 Spring & Summer Custom Hair Color Trends
Delight in the sunny days of spring and summer with these must-have custom shades.
---
Warmer months mean nights out, beach trips, and sunny days outside — all of which call for a fresh take on your custom hair color. Our expert colorists went above and beyond to curate the most-wanted hair color trends for the 2022 spring and summer season to guide you in navigating your new look. We hope you're ready to jump in because we sure are!
Sunkissed Strawberry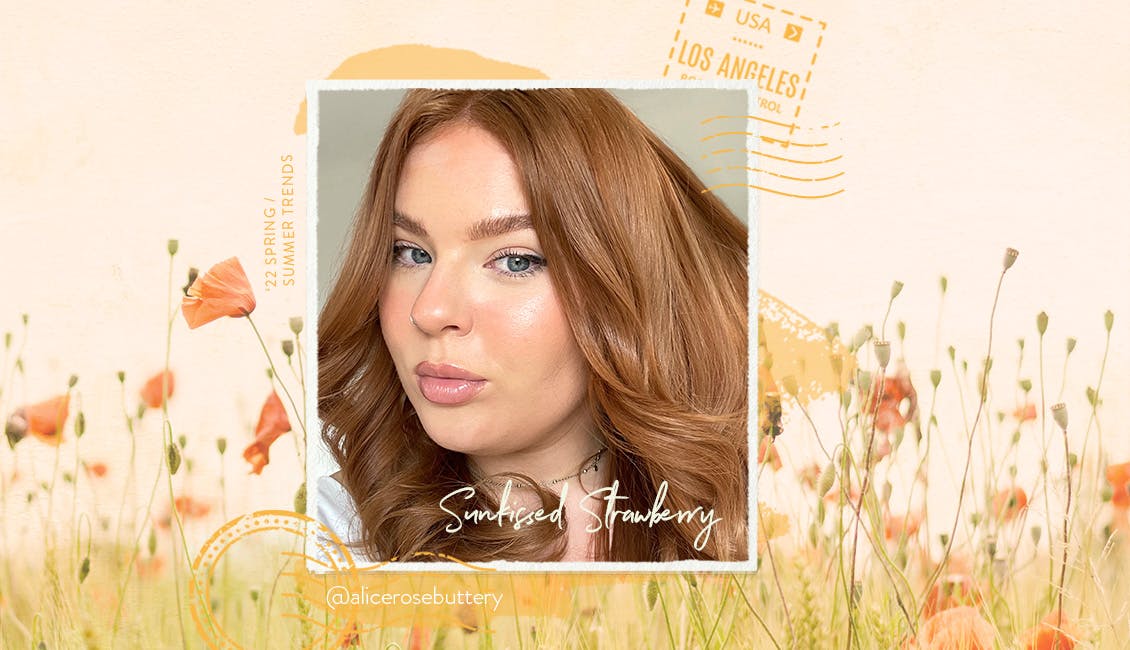 Why We Love It
With the weather heating up, it's time to punch up your color to match. Our custom Sunkissed Strawberry is inspired by the most sought-after hair color trend this season. This latest custom shade adds a cool factor for spring and summertime with its dusted ash undertones while its vibrant red copper tones keep your strands looking red hot.
Our colorists love how Sunkissed Strawberry is a fun, summery twist on traditional red-hued locks, and they aren't the only ones! A variety of strawberry red hair colors are popping up on some of the biggest names on the runways to the red carpet. If you were waiting for a sign to take the sweet, sunkissed redhead plunge — this is it!
Who It's Best For
We are seeing ginger makeovers on everyone from blondes to brunettes diving into this ginger chic trend head first.  For those that have natural light brown to light blonde hair colors with fair to medium skin tones, this sunswept red hair color is the perfect choice to heat up your look to complement the sunny days ahead.
How to Get It & Keep It
Ask your colorist to create a beautiful dark blonde base hair color with dusted copper and cool ash tones for some extra fiery sparkle. If your hair is medium to long, we recommend adding our Tint Rinse in Copper to maintain this gorgeous summery custom color.
Dark Brown Sugar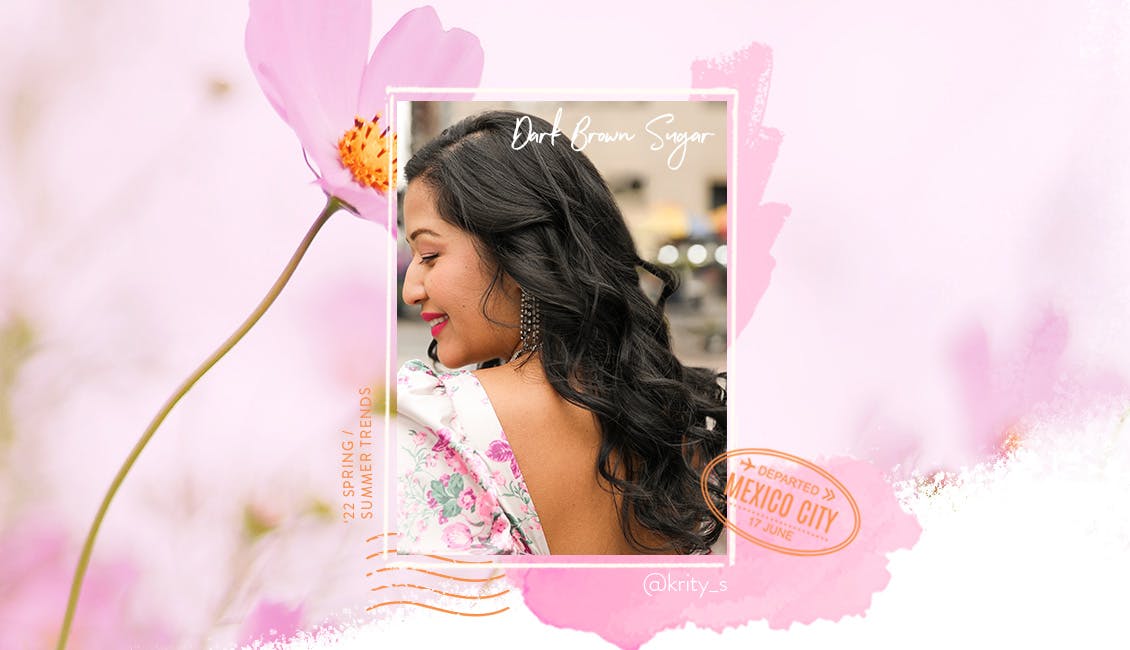 Why We Love It
There's so much to love about this sweet shade of dark brunette. This smoldering custom hair color treats your hair to soft, natural-looking dimension thanks to the addition of matte and ash tones to its dark brunette base. We can't get enough of its delicate matte finish, as it not only cancels brass but also helps camouflage imperfections in your hair. 
Don't let all this matte talk fool you, though. There's just enough shine to this shade to give your hair that healthy glow. This kind of sophistication works all year-round, which also makes it a must-try hair color.
Who It's Best For
The best aspect of our custom Dark Brown Sugar color is that it looks great on all skin tones. This dark brunette shade is perfect for those who are already brunettes or those with lighter shades that are looking for a bolder and darker look. 
How to Get It & Keep It
Let your colorist know that you'd like to achieve this trend and they'll craft a custom formula with a dark brunette base color with ash tones and an allover matte finish. 
Depending on your starting color, our experts will guide you on how long to leave the color on your ends so that your hair is left with a perfectly polished finish. Should your ends ever start to look a little faded, touch up your ends with Color Pro Toner in Chocolate Brunette to Black or our Tint Rinse in Dark Brunette.
COLORIST TIP: Make sure to cover any old color when applying this custom shade for a seamless finish.
Sandy Bronde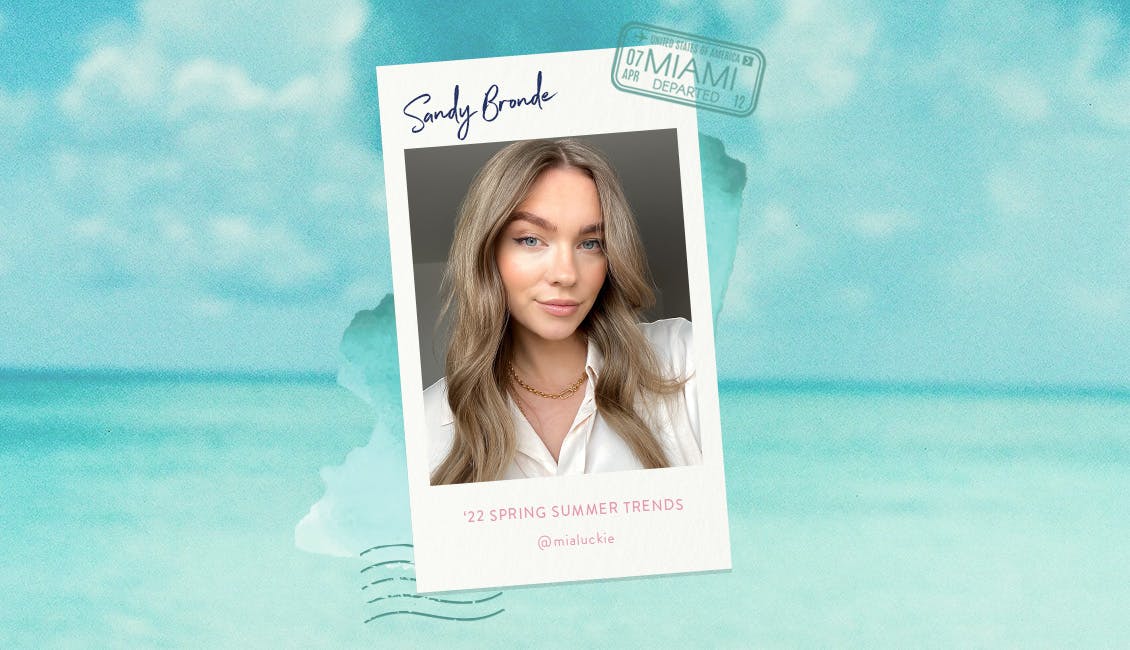 Why We Love It
Get ready to glow, girls! Sandy Bronde is our colorists' custom take on beachy, sunkissed highlights mixed with the ever-so-trendy bronde hair color. What is "bronde" exactly? It's the perfect blend of blonde and brunette hair colors that is popping up everywhere thanks to its chic versatility.
This custom hair color offers a stunning combination of naturally cool and warm tones. Its cooler base color makes sure to compliment your skin tone while the contrasting warmth from the highlights creates the perfect balance.
Who It's Best For
This vacation-ready hair color looks best on those with naturally dark to light blonde hair, along with those who have a high gray percentage. Sandy Bronde is a chic choice that can transition into the cooler months as it slightly neutralizes a range of cool to warm skin undertones, keeping your look all-time flattering.
How to Get It & Keep It
Make sure you ask your colorist to start with dark blonde ash as your base color, then apply highlights throughout your hair using our Medium to Dark Blonde Light Set. You may also want to refresh your highlights whenever you retouch your roots. In that situation, our colorists suggest using our Color Pro Toner in Glorious Golden.
Expensive Brunette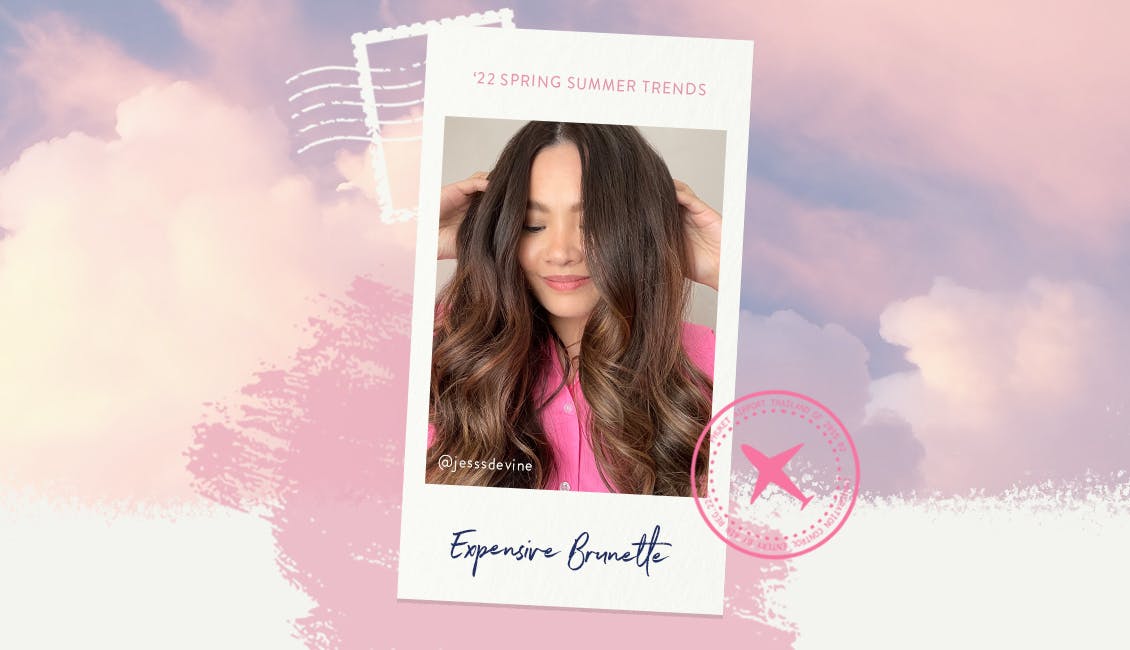 Why We Love It
Get ready for this custom color to give you the salon-quality sunkissed strands you've always wanted, as it gives you a luxurious look without the pricey cost. Expensive Brunette is one of the top hair color trends our colorists are betting on for this season with its warm and welcoming chocolate and caramel tones. 
Another reason to love this color? As this hair color grows out, the balayage-inspired highlights won't grow out with hard lines of demarcation, making it a low-maintenance look.
Who It's Best For
Our custom Expensive Brunette color looks great on anyone but is easiest to achieve on those with naturally medium to light brown shades, or as an existing base color. This luxe brunch-ready look is also universally flattering on all skin tones. You can't beat that.
How to Get It & Keep It
To achieve this deep brunette base, ask your colorist to formulate a medium brown shade with added natural golden tones for some expensive-looking sparkle. Then, to create even more dimension, apply balayage highlights with our Light to Medium Brunette Light Set kit.
This style draws the eyes in with chunkier highlights framing the face. So, make sure to apply your highlights a little heavier as you work towards your face. If your highlights need a little pick me up, we recommend toning them with our Glorious Golden Color Pro Toner, or our Golden Tint Rinse.
Ready to dive into these custom shades made for some serious fun-in-the-sun? Give your colorist a call or send them a quick note with the link to this blog as inspiration and they'll help you craft your custom version, just for you. For more tips and tricks while you decide, give us a follow on social @eSalon on Instagram and Facebook.