Your 2020 Colorscope
We've teamed up with astrology expert Kimberly of Stars Sign Style to help predict your 2020 colorscope in this Zodiac overview.
---
The Year Ahead
Everyone is saying "2020 is going to be MY YEAR," so we touched base with our expert astrologist-friend Kimberly to see just what signs would have their luckiest year yet—and what colors will guide them to "best-year-ever" status. As it turns out, Jupiter, which is known as "the planet of luck, and prosperity" is taking an interesting role in 2020— causing a shift in the stars that make this new year a perfect opportunity for experimentation and growth. So get ready for major benefits coming your way, Plus, we've got  tried-and-true hair color recommendations to help you take charge of the year like a boss.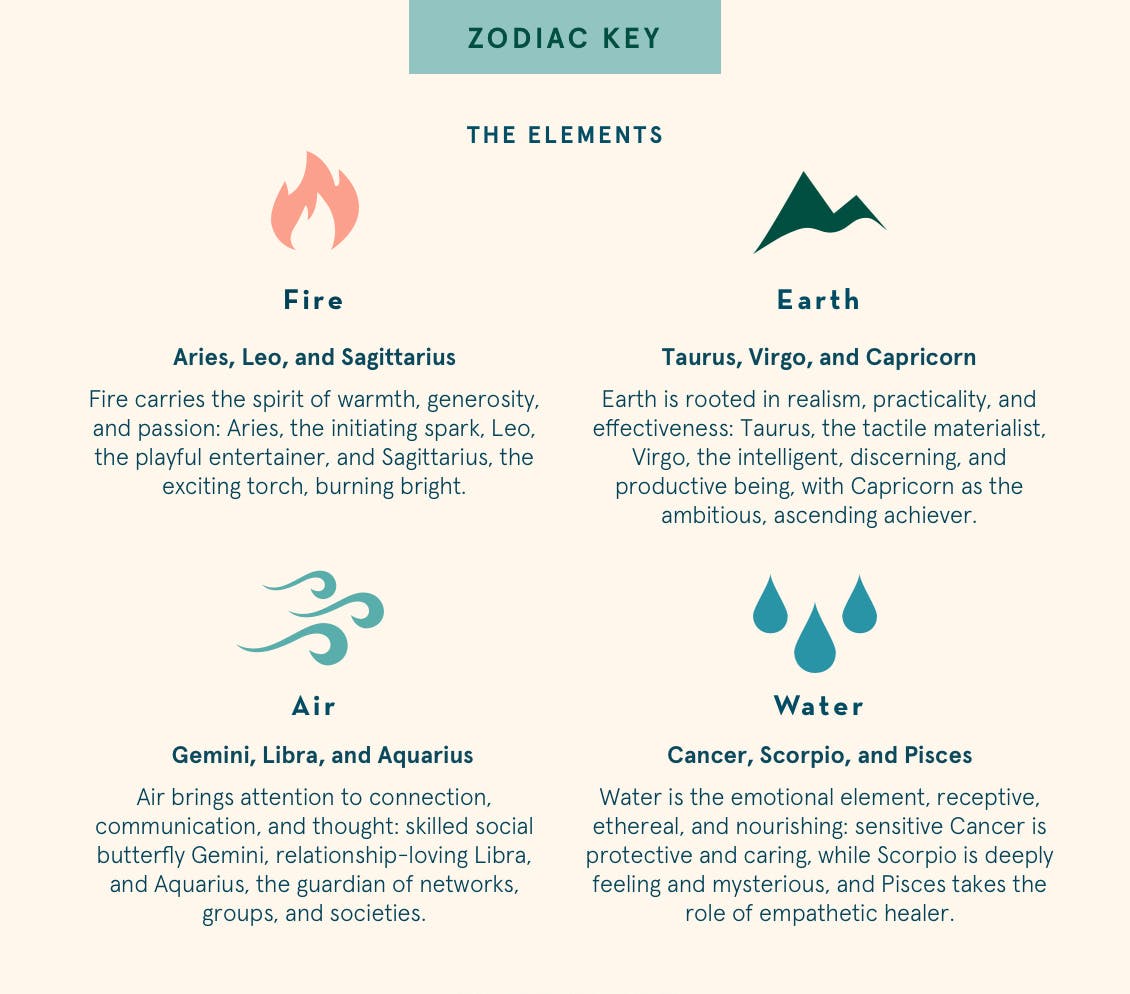 ARIES
Element: Fire
Ruling planet: Mars
Lucky hair colors: Beige blonde, chestnut brunette, strawberry copper

Let's face it Aries—you're a natural-born leader. Embrace it and continue to own on your established career path with grace. There are so many incredible qualities about you: you know your limits, you thrive when your work gets attention, and you earn your praise. In 2020, keep the ball rolling, committing to your goals at the start of the year and making a solid plan. Community projects are on your mind in the spring as social events keep you busy through summer. An unstoppable energy propels you forward in July, keeping the momentum going through the year. Shine on, ram!
Taurus
Element: Earth
Ruling planet: Venus
Lucky hair colors: Caramel blonde, rich mahogany brunette, and terracotta red 

Next year, you have two seasons where you'll truly shine—winter and spring. Ongoing projects will need a bit of extra focus, and if you commit, this will become the overarching theme for your year. With growth on the horizon and the desire to explore far-off places, you're prepared for an adventure! Work or finances lead the way in spring and summer, so plan to dial it back in September. Your panache will help you bounce right back and close out the year with fascinating stories to tell. Let those horns shine, bull, let them shine.
Gemini
Element: Air
Ruling planet: Mercury
Lucky hair colors: Vanilla cream blonde, dark chocolate brunette, and red velvet

Everything from investments and commitments to how you share your time, energy, and resources with others is so important for you right now. This is the year you'll finally see big-ticket issues resolved, with some shifts in your private life—even in your relationship status (wink, wink), or a warm twist in what's currently brewing. Settling into these adjustments with positive energy is the key to gliding on through; spring is a time for self-reflection, while late summer promises to be incredibly fulfilling and action-oriented. Get ready for the ride of your life, Gemini.
Cancer
Element: Water
Ruling body: The Moon
Lucky hair colors: Cool blonde, espresso brunette, and muted rose red 

Imagine you're a flower basking in the sun because you're growing this year. The first part of the year is filled with fun and fresh perspectives, prime for peace, and solitude within. Your relationships might take a little work, fluttering between the pronouns 'we' and 'me,' giving you the time to decide. Don't worry—forming boundaries in relationships will help you make the right choice. With May as your month to retreat, recharge, and dream big, you'll be more creative than ever before you reach the finish line. As always, just do you and keep crab-walking your way toward the party. 
Leo
Element: Fire
Ruling star: The Sun
Lucky hair colors: Cocoa blonde, ash brunette, and rich copper golden

This year spotlights wellness, as your daily rituals, work-life balance, and shifts in your current lifestyle begin to take shape. You might find you're busier than usual in the first few months, as the sun shines down on you at center stage. Take some time to evaluate all of your habits, holding onto what works and letting go of what doesn't. Remember that health is wealth, so anything you can do to reduce your stress levels is so worth it. Come May, you'll be involved in community projects close to your heart and joining new social circles, while wild adventures call in the summer. It sounds like a lot to be ready for, but you're a natural-born leader—show em' what you're made of Leo!
Virgo
Element: Earth
Ruling planet: Mercury
Lucky hair colors: Limoncello blonde, toffee brunette, cinnamon rouge

Your passion projects are guided by a strong need for creativity and self-expression. This year is all about focus and hard work for you, which you're totally ready for (you've got this!). Enjoy every experience as you work toward your goals, and be sure to add a little fun or romance wherever possible. Spring promises clarity and visibility surrounding your career path, while relationships (and financial) commitments are the focus for fall. By this time, you'll have everything you need to be successful. 
Libra
Element: Air
Ruling planet: Venus
Lucky hair colors: Sunny blonde, violet brunette, and warm ginger

This winter, you're focused on home, family, friends, and relaxation, preparing you for what's coming. Step outside of your comfort zone in spring, as a few unique experiences bring you opportunities for growth. Think of your dream vacation, projects with an overseas connection, studying abroad to further your education, or joining a venture that promises personal expansion. This is the year to work on you and bring the focus back to who you've become this last year and who you want to be. With this newfound confidence, your relationship dynamics might get a little heated. Remember you thrive in balanced environments to help you get back on track. Listen to yourself—you'll know exactly what to do when it comes time to make decisions.  
Scorpio
Element: Water
Ruling planets: Mars and Pluto
Lucky hair colors: Sparkling blonde, toasted caramel brunette, and soft bronze red 

You're starting off the year with a bang as you hit the ground running trying to make new friends and nurture your current relationships. You may find you've established your voice, with communication as your newly found superpower. Be ready to engage in business and partnerships, expressing yourself with confidence and ease; allow your inner circle to draw out your enthusiasm, and support you when you're feeling down. Spring promises to be intense, with serious opportunities presented and major shifts taking place. Go with your gut and be ready for a supercharged fall when your schedule fills up in August. Ride that confidence through, and you'll tackle every goal you set for yourself. 
Sagittarius
Element: Fire
Ruling planet: Jupiter
Lucky hair colors:  Blonde latte, ash brunette, and glossy garnet

Okay Sagg, your strong values and social contributions are the overarching themes right now, with lucky Jupiter highlighting your finances and position at work. You're lasering in on that promotion with support from your closest friends to make the right decision. You may make a few changes as you realize that you've got major potential on all fronts. Of course, you'll flourish with confidence thanks to all the hard work and steady efforts you've made. Now that you're settled into your thriving lifestyle, you're open to new relationships in spring that will shine on through summer. You're on fire archer, and we're here for it!
Capricorn
Element: Earth
Ruling planet: Saturn
Lucky hair colors: Cinnamon maple blonde, iced coffee brunette, and soft apricot

Jupiter's tour of Capricorn allows you to focus on your personal growth and future adventures. Your confident presence and magnetism make you the star of the show wherever you go. So say yes to travel, learning, and a whole brand new chapter that gets you out of your comfort zone and into the world. Now is the time to explore and broaden your horizons while you find fresh perspective. Knowing your limits removes all those barriers to use what you know as leverage toward success in summer. When it comes to your work, health, and lifestyle, you're ready to make changes and get out of your own way. Ready to see the new you? It's coming dearie, and you'll be glorious. 
Aquarius
Element: Air
Ruling planets: Saturn and Uranus
Lucky hair colors: Toffee blonde, amaretto brunette, and golden poppy

This is the year of transitions, which promise closure and healing—all good things to come. If you're looking to quit bad habits, know that your close friends are there to support you and keep you focused. The year may be a little rocky to start, but you know that spring will bring fun and adventure your way. This much-needed break clears a path for that whirlwind romance you've been dreaming of (ooh la la). Remember to share your adventures with friends and cultivate a network of dynamic people to keep things interesting. Your free-flowing spirit needs human connections to thrive, so get out there.
Pisces
Element: Water
Ruling planets: Jupiter and Neptune
Lucky hair colors: Sunflower blonde, raspberry brunette, deep ruby

Having established your place within a network, company or on social platforms, this year invites you to thrive among your peers. It's time to enjoy the community you've worked hard to build, expertly scaling its terrain. You're in your element now, at the center of a social metropolis where up is the only direction. Looking for excitement at home? You may find that family dynamic could warrant some attention, prompting you to take a more active role at the end of summer. Juggling is the way to freedom here, giving those closest to you the floor and reminding them of the bond you share. Things will lighten up as you cozy into fall and find your rhythm again with a fresh perspective on passion projects and self care. You can do it!