Products Now and Then: A Guide to Our New Look
We've made some changes here at eSalon. We've still got the products you know and love—including our award-winning custom hair color—but now with a fresh new look.
---
Color.
The packaging for our award-winning made-to-order hair color has a whole new attitude. (But it's what's inside that counts—and that's still the same.)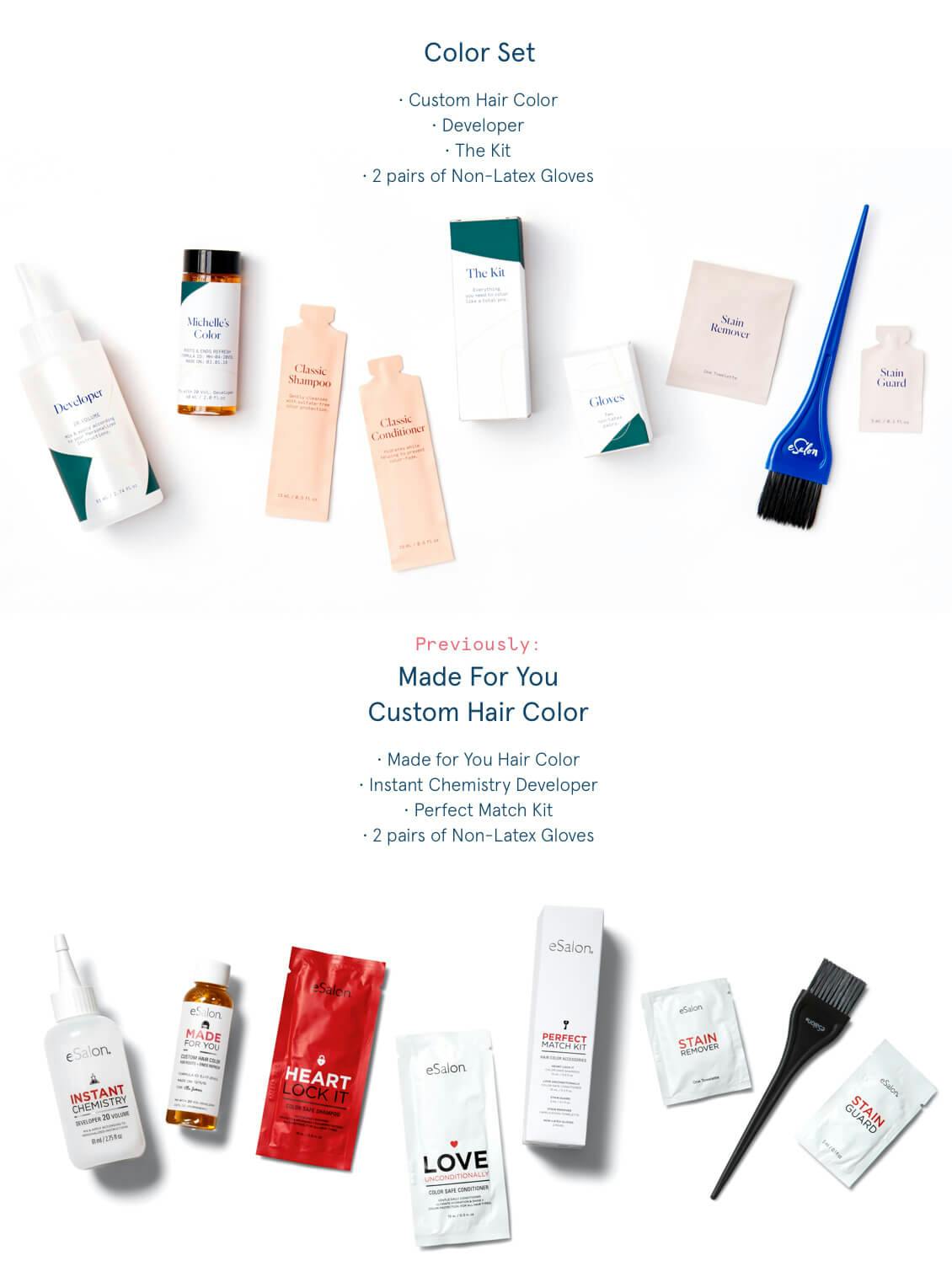 Enhance.
These must-own enhancers work to either boost color vibrancy, balancing brassiness, or provide quick roots-&-regrowth coverage.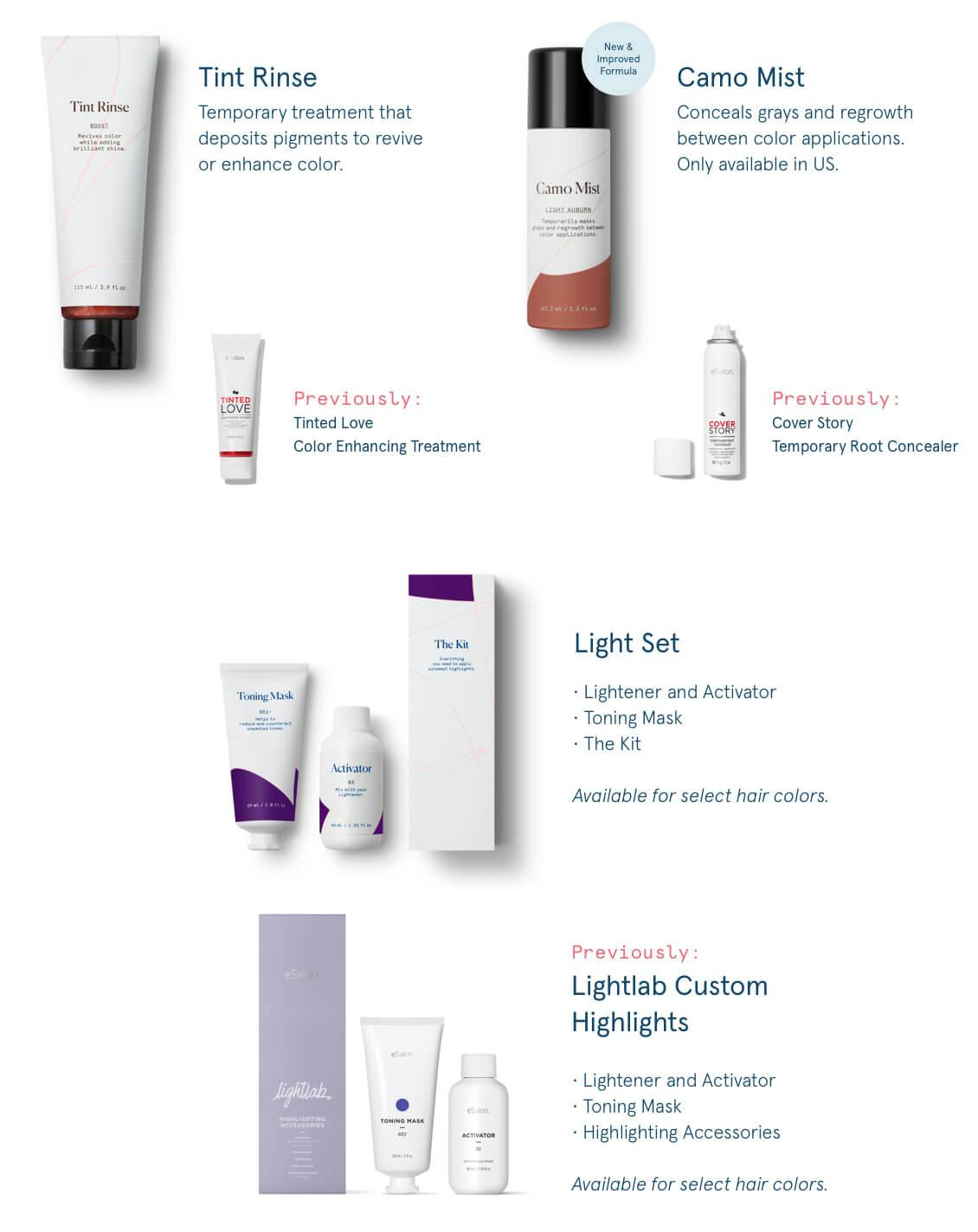 Cleanse & condition.
Our shampoos and conditioners keep color going longer—for every hair type, every need, and every shower.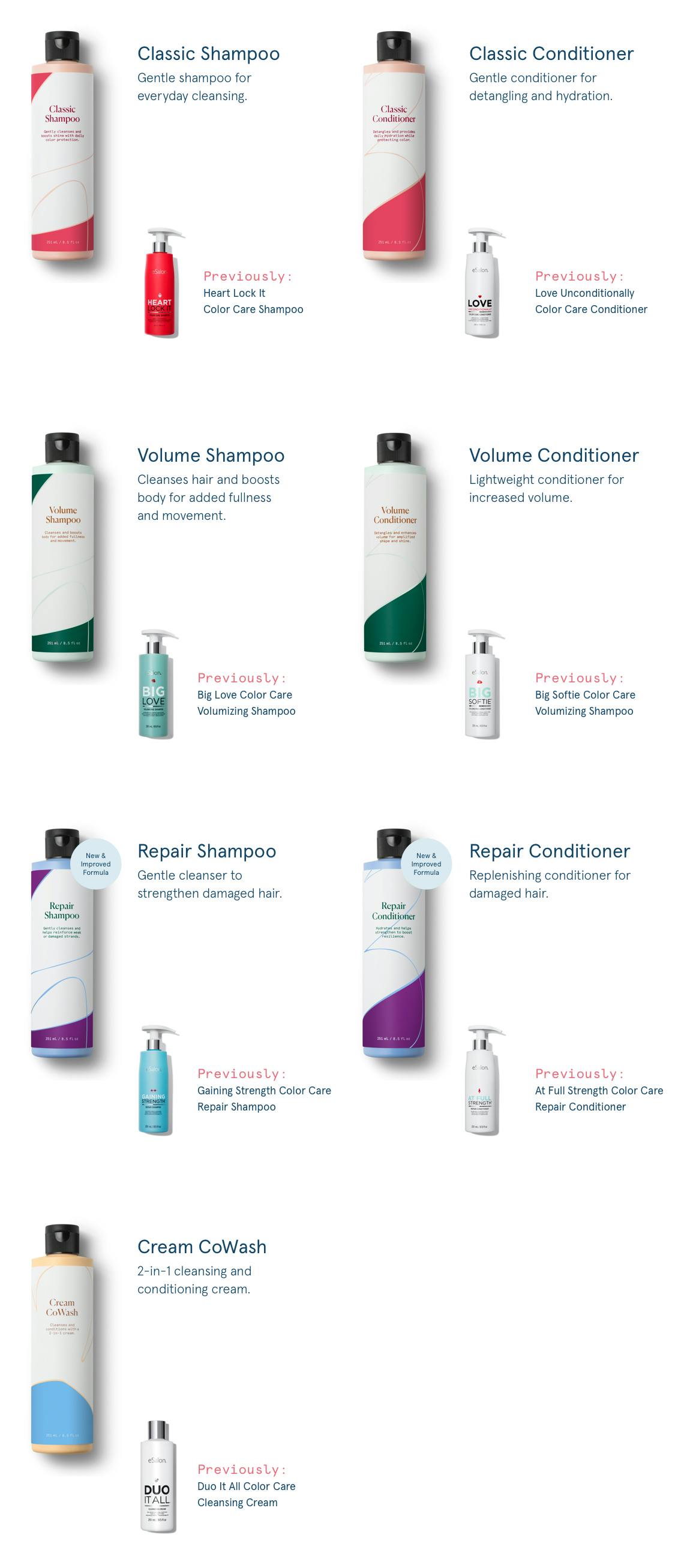 Protect.
Whether you are looking to nourish damaged strands, strengthen hair resilience, or prevent color fade—these protecting essentials have you covered.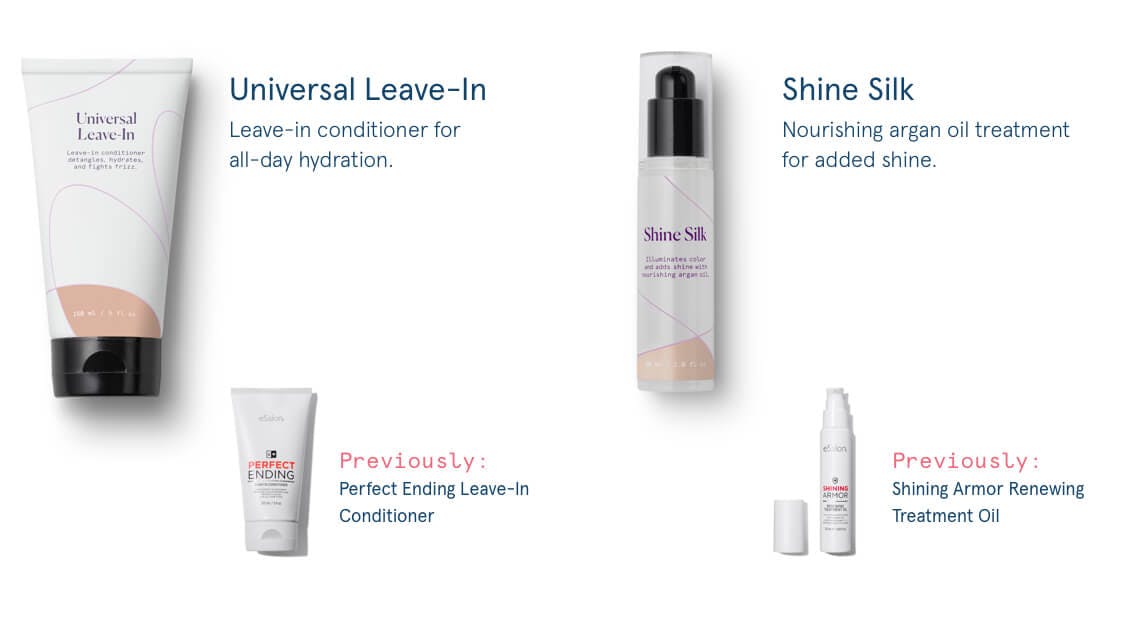 Can't find something? Head over to Hair Care to see more products.