How to Create the Ultimate Hair Color Care Routine
Up your daily color care routine with our salon-quality hair care goodies. 
---
Whether you have bright red hair, a soft blonde look, or anything in between, we know that maintaining and caring for your custom shade is important to you. In a world where there are an endless number of hair care products to choose from, it can be hard to know exactly which products are right for your color-treated hair. That's why our team of colorists is here to help break down each step of your hair care regimen to show you how to create the ultimate color care routine.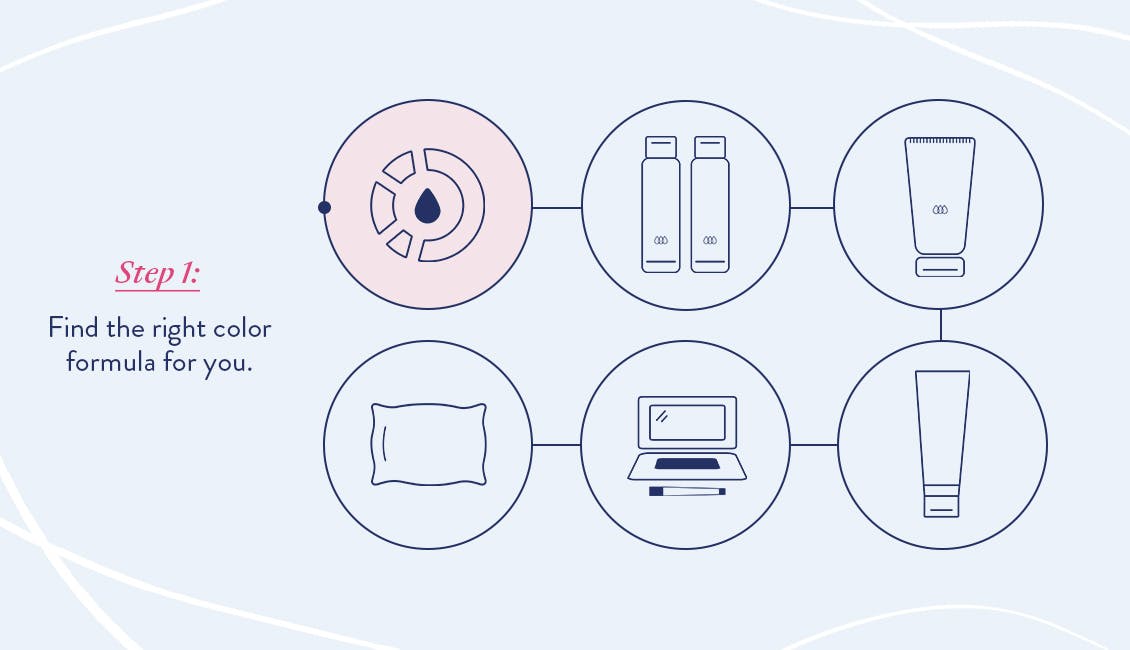 Step 1: Find the right color formula for you. 
The basis of any color care routine starts with your hair color. We offer three different formulas to help meet your exact color goals. 
- Demi-permanent: If you have 25% gray hair or less, this may be the right formula for you. It is designed to fade over a period of time without leaving a strong line of demarcation where your hair grows out at the root. 
- 0% Ammonia Permanent: Offers multi-dimensional, natural-looking gray coverage with rich, long-lasting results and luminous, healthy-looking shine. 
- Permanent: Features up to 100% gray coverage with intense, rich, long-lasting results, and vibrant, healthy-looking shine.
Your colorist will help determine which type of hair dye might be right for you. If you have questions, you can always send them a note in your account.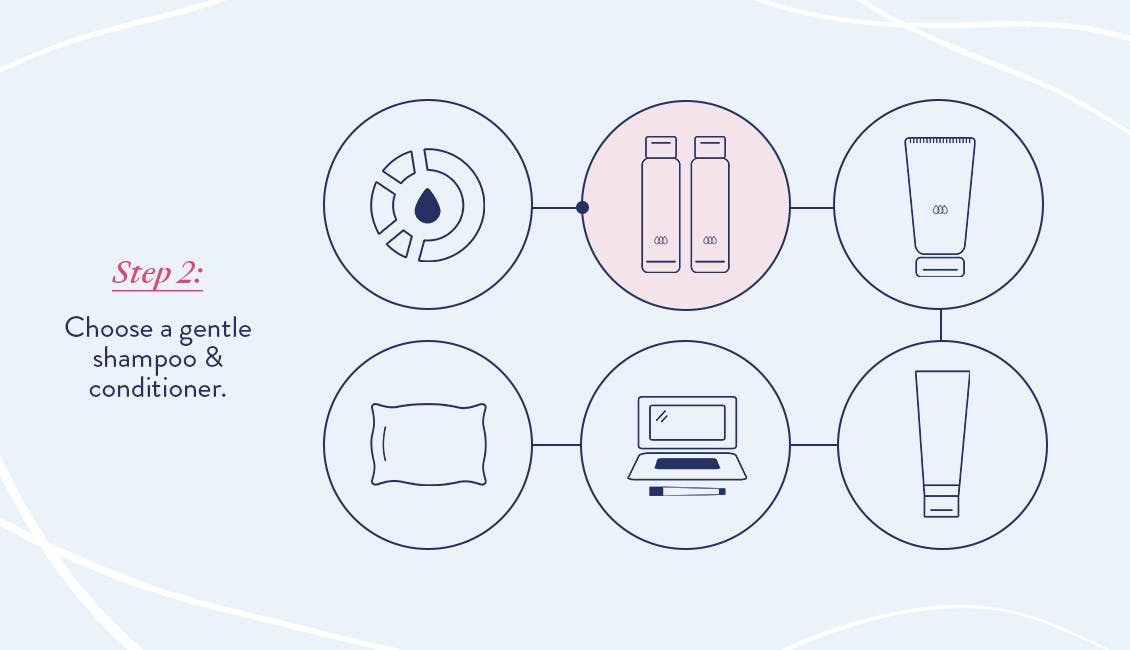 Step 2: Choose a gentle shampoo & conditioner. 
Alongside the right hair color formula, you'll need a shampoo and conditioner that caters to color-treated hair to complete your hair care routine. Our shampoos and conditioners are free from parabens, SLS, and SLES to help provide a gentle cleanse that doesn't strip hair of its natural oils and leaves strands with a radiant finish. 
If you're not sure where to begin, our best-selling Classic Color Care Shampoo and Conditioner Duo is a great place to start for colored hair. Formulated with ingredients like shine-boosting Wheat Protein, color-shielding Quinoa, and hydrating Silk Amino Acids, this duo fits a wide range of hair colors and needs. If you have more specific concerns, we also offer several color-safe duos that are designed to target common hair goals like: 
- Repair Shampoo + Conditioner Duo: A gentle cleansing and conditioning bundle that strives to leave your strand's natural oils intact while improving, renewing and strengthening hair weakened by bleaching, perming, or heat styling.
- Moisture Shampoo + Conditioner Duo: Lightweight, nutrient-rich shampoo and conditioner set that gently cleanses and hydrates colored hair for a touchably soft finish.
- Volume Shampoo + Conditioner Duo: An everyday shampoo and conditioner that enhances body for added fullness and movement, leaving hair silky-smooth, voluminous, and shiny.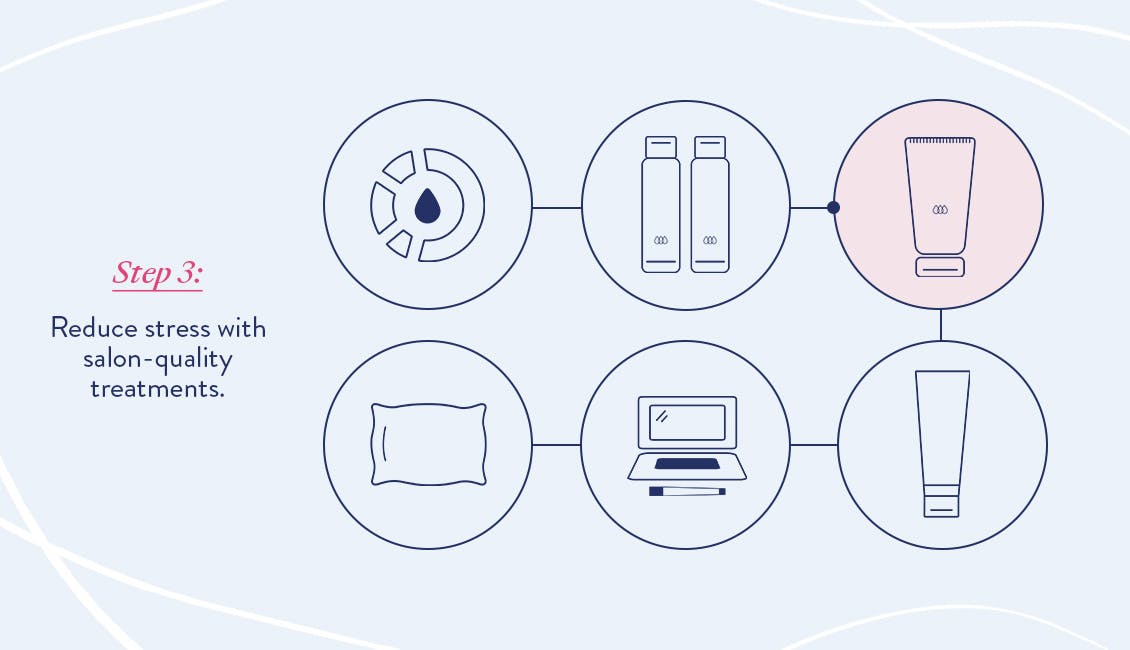 Step 3: Reduce stress with salon-quality treatments. 
Now that you've got your wash day covered with shampoo and conditioner, it's time to go the extra mile with nourishing hair care treatments, like a hair mask or leave-in conditioner. If you have dry hair, frizz, or just want to up the hydration, add Weekly Retreat to your color care regimen. This ultra-hydrating hair mask features ingredients like Argan and Avocado Oil that penetrate deep into the hair shaft to seal in moisture. 
If you have thin or fine hair, a weekly hair mask might be too heavy for your hair care routine. Instead, try our Universal Leave-In Conditioner for added hydration. This lightweight product can be used on a daily basis and offers round-the-clock hydration without leaving strands heavy. 
No matter your hair type or texture, you can also add our Color Protect Booster to help shield your hair color from fading. Simply use this concentrated treatment after you condition your lovely locks to enhance hair health and protect your custom color.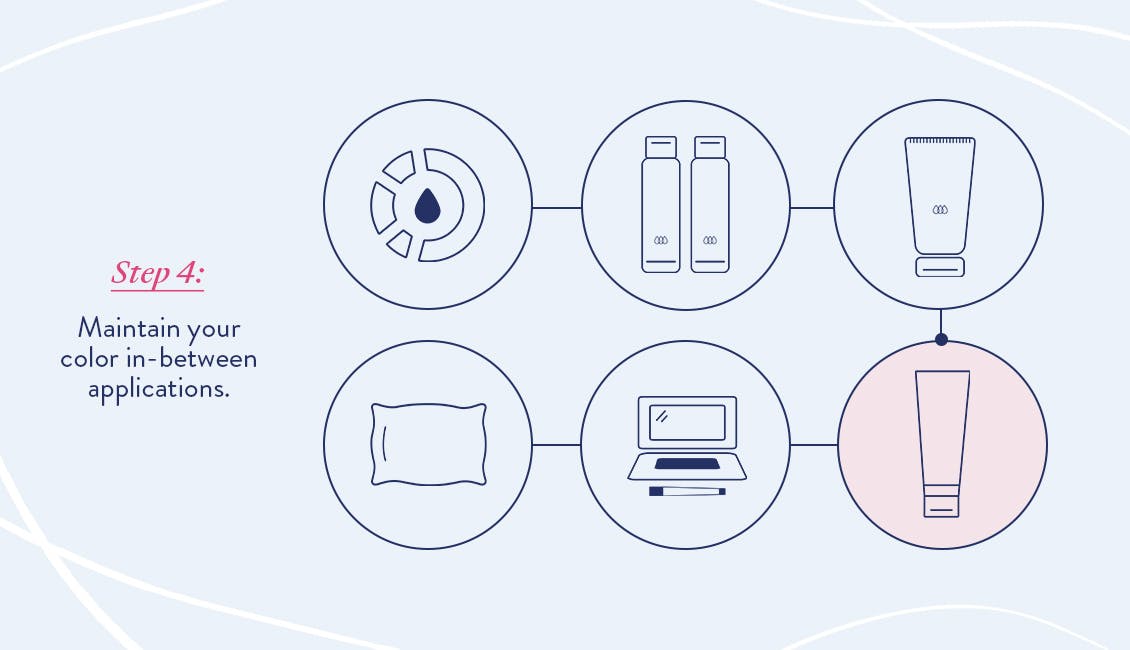 Step 4: Maintain your color in between applications. 
When you're in-between color applications, it's normal for your hair color to lose some of its original radiance. To revive your shade when your color looks a little less than fabulous, add Tint Rinse to your color care routine. This pigmented wash temporarily deposits a splash of color to help enhance your shade in just a few minutes. And with nine gorgeous shades to choose from, like Golden and Mahogany Copper, there's a color to complement nearly every look.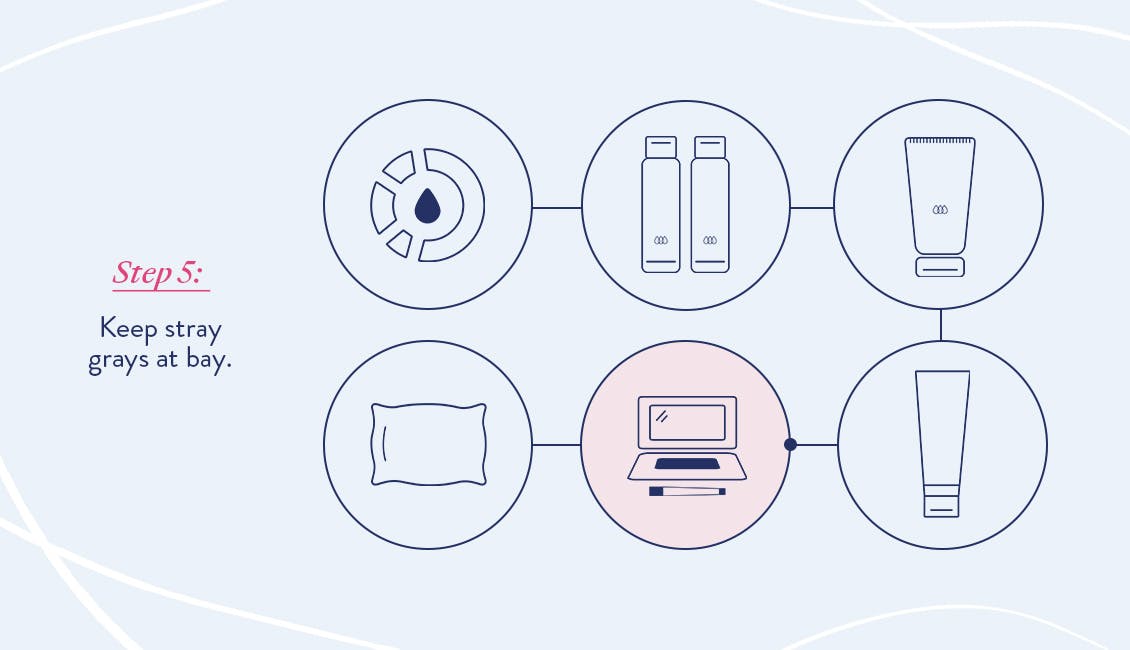 Step 5: Keep stray grays at bay.
We've all had a stray gray hair emergency before. Whether you're traveling or just haven't had a chance to color your hair in the last few weeks, our Conceal & Cover Root Powder can help mask your roots with the flick of a wrist. This silky formula comes in 10 rich shades to seamlessly blend with your hair color and is small enough to fit in your purse. Plus, it comes with a mirror and double-sided brush to give you the exact coverage you need at any time. 
Colorist Tip: This root-concealing powder also doubles as an eyebrow powder! Simply use the small end of the brush for precise application.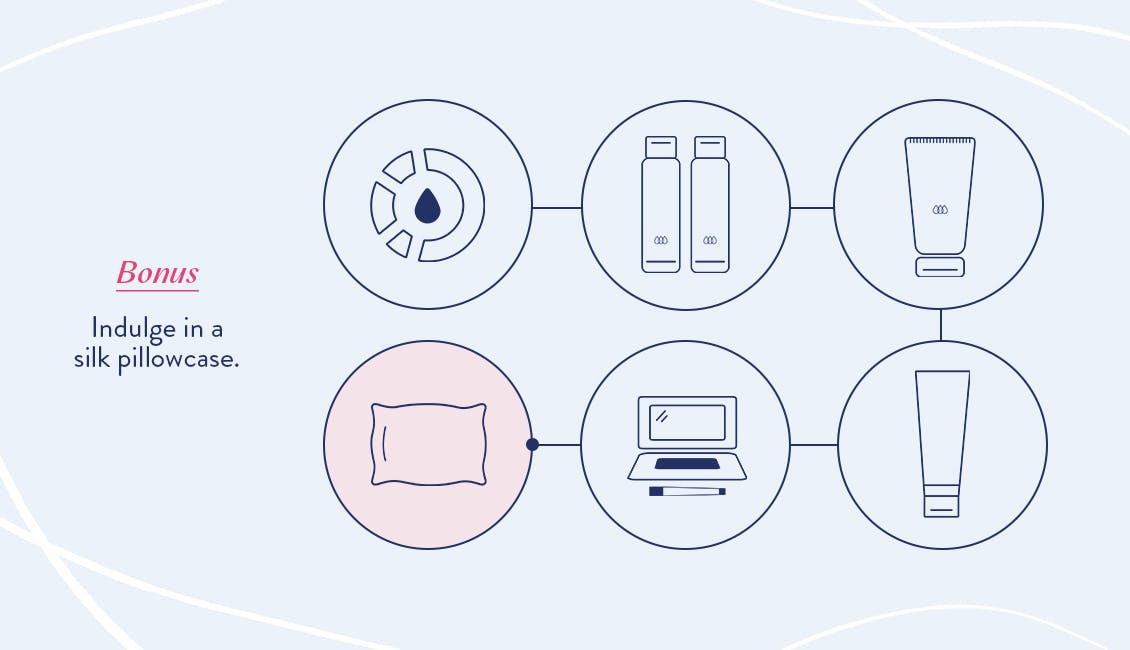 Bonus: Indulge in a silk pillowcase. 
For extra credit, our colorists recommend upgrading your sleep routine with our 100% silk pillowcase. Crafted with gentle, mulberry silk, this luxurious pillowcase helps prevent frizzy bedhead while keeping your color treated hair soft and hydrated. And as the cherry on top, this material acts as an anti-aging hero by helping to prevent fine lines and wrinkles in the skin.
We hope this guide has taken the guesswork out of creating your ultimate color care routine for color treated hair. For more tips, tricks, and hair inspiration, be sure to check out our social media @esalon.