Hair Color 101: The Complete Guide to Blonde Hair Colors
Let's explore everything this lighter shade has to offer.
---
With warmer weather just around the corner, it's only right that our blonde babes get their turn in the spotlight. If you're considering going blonde but aren't sure what shade is your perfect match, this guide is for you. 
Crafting the "uniquely-you" blonde is a process with many factors to consider like, what compliments your skin tone best? What undertones do you want to flaunt? How icy or ashy do you want your shade? These are all questions that go into creating the shade of your blonde dreams. 
Continue reading The Complete Guide to Blonde Hair to learn our colorists' insights on how to select the right shade for you and more.
Neutral Blonde
The Basics
Neutral blonde describes a shade that has a balanced blend of both warm and cool tones. It's often seen as a beige or wheat-colored blonde hue and is loved for its versatility. This looks offers the best of both worlds as it's a happy medium between warmer and icy-toned blondes.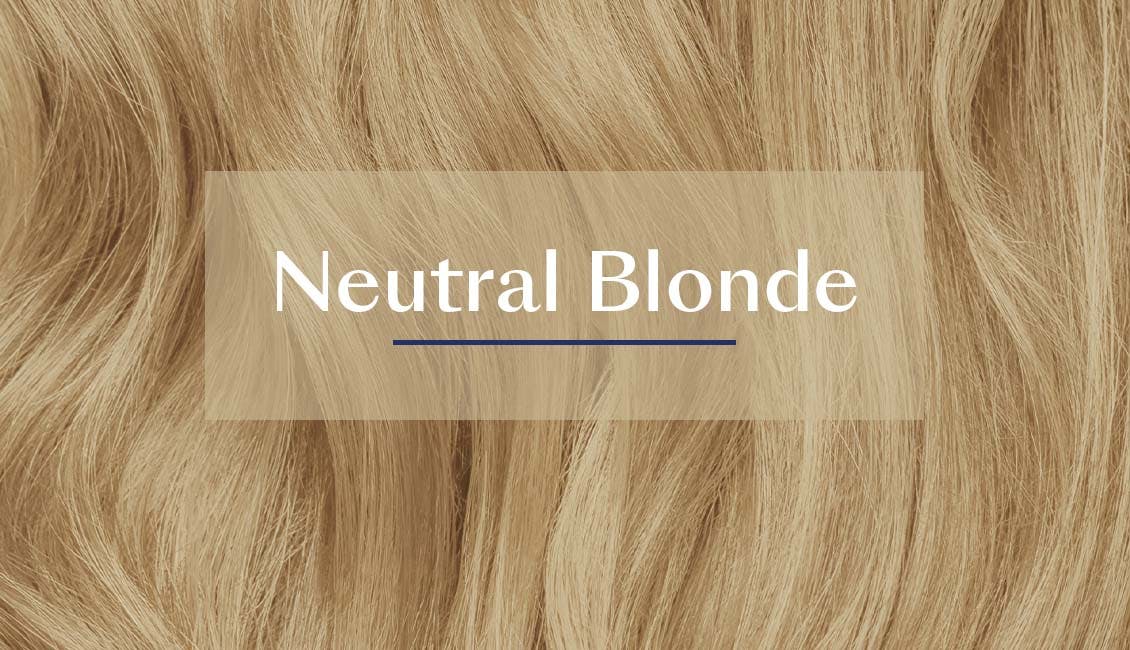 Who It's Best For
Neutral blonde is an incredibly versatile shade and can be executed in many different hues. The versatility of this shade makes it universally flattering on nearly all skin tones and hair types. It's a wonderful option for anyone looking to go blonde but is unsure of what tones they like best.
How To Get It & Keep It
If your starting point is on the darker side, it may take a few colors to reach your blonde goals. Let your colorist know that you're ready to go for a lighter look and they'll be happy to help you come up with a plan. Once you've reached your desired level of lightness, ask your colorist to blend neutral tones into your Custom Color formula. To keep the richness of your neutral blonde shade, we suggest using Medium to Dark Blonde or Light Blonde Color Pro Toner, depending on your desired shade.
Warm Blonde
The Basics
Warm blonde is a sun-kissed shade that often showcases golden honey or soft hues for a natural-looking blonde. This butterscotch-inspired look exudes warmth with an inviting finish—think an iconic Hollywood blonde. This is a lovely choice if you're going for that glowing golden look.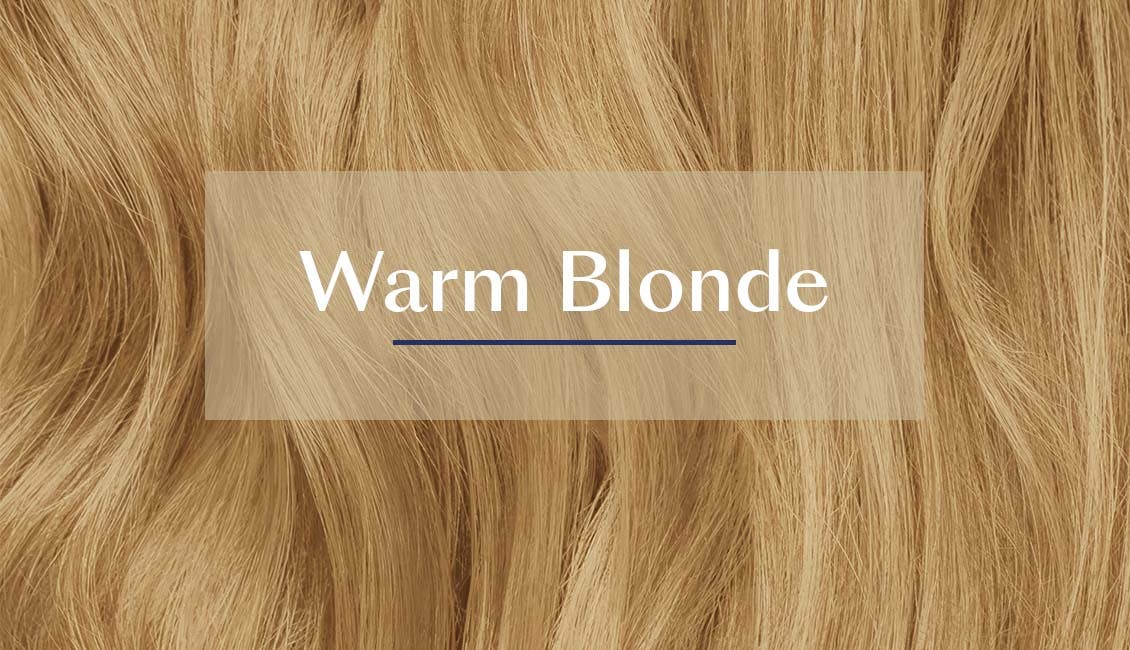 Who It's Best For
If you're looking for a more golden honey blonde, warm blonde is the shade for you. Warm blonde tends to look best on paler skin tones and those with cooler undertones. This richer, sunnier shade of blonde incorporates warm red, gold, and orange undertones that flatter your skin's undertones. If you're looking for a brightened boost, this is a great option for you.
How To Get It & Keep It
Ask your colorist to add golden tones to your blonde shade for a warm, dimensional finish. As we know, warm colors tend to fade quickly so this shade will require a bit of upkeep. We suggest opting for a Golden or Warm Beige Tint Rinse between color applications to keep your lovely locks looking fresh.
Cool Blonde
The Basics
This icy shade is the perfect cool-down for the warmer months. Think champagne blonde that's all about the pearl, violet, and blue tones. This cool-toned blonde offers a striking overall look, free from any brassy or yellow tones while embracing a more platinum hue.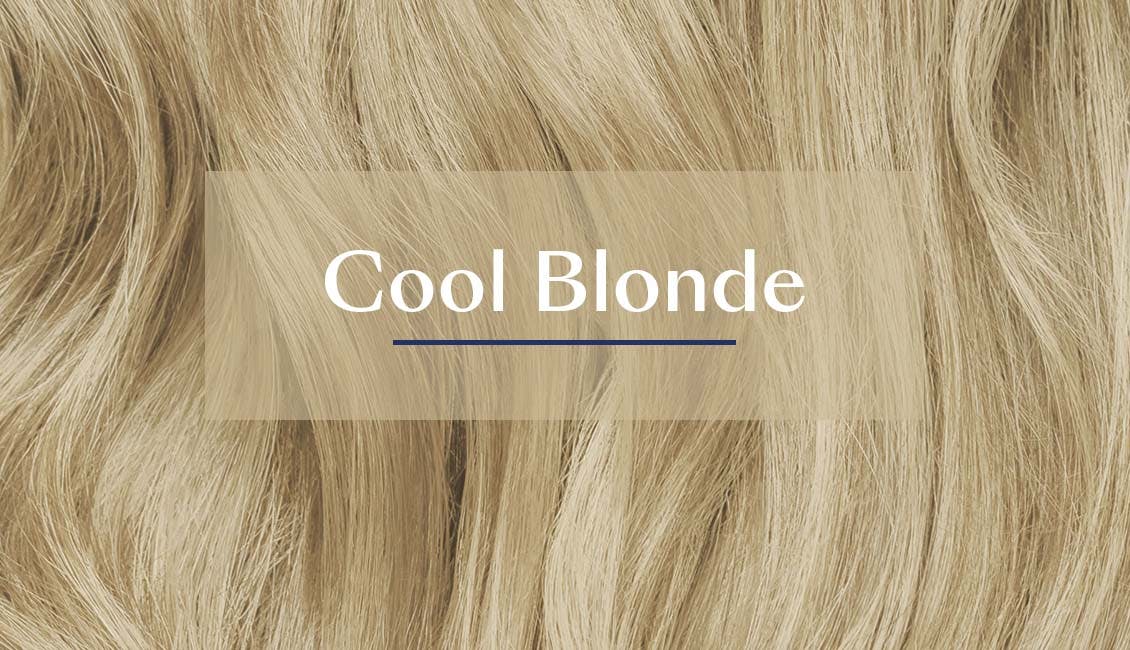 Who It's Best For
This ice-cold shade looks best on those with darker, more olive complexions. Cool blonde can often appear darker than the other blonde shades because of the blue and violet undertones, so those with contrasting undertones really make this blonde shade pop.
How To Get It & Keep It
Ask your colorist to blend either ash or pearl tones into your blonde shade. Even though this lighter shade requires less upkeep than other blondes, you'll want to maintain your color with our Blonde Neutralizer Tint Rinse or Color Pro Toner between color applications to keep that icy edge.
Now that you've taken the crash course in blonde hair colors, you're ready to try out this shade for yourself. Take our quiz to find the right blonde hue for you.