Treat Stressed Strands With Our Pre-Color Balancer
The secret to seamless hair color.
---
We all experience a little hair stress as we spend more time outdoors, try all the latest hair treatments and hot tools galore. One of the ways we can measure how stressed our strands are is by testing their porosity level. We can't reverse hair damage, but we can put it on pause. When your strands feel dry, brittle, and have a tough time taking up hair color, then it's time to test your hair's porosity. Our Colorists have the 411 on hair porosity with tips to keep your hair healthy and your color application seamless.
What is hair porosity and what causes it? 
Porosity measures your hair's ability to absorb and maintain moisture. There are three levels of porosity (low, medium, and high) that can be caused by heat styling, chemical treatments, low-quality hair care, and sun exposure. When your hair's outer cuticle is damaged, the pH level of the hair changes causing that protective outer layer to lift and lose moisture. 
When that happens your hair dries out and becomes dry, it loses its elasticity, which makes it prone to breakage. Healthy hair is shiny, hydrated, and smooth, while highly porous hair is dull and dry. Most hair is a little stressed, so it's nothing to worry about if you're taking care to replenish that lost moisture and reinforce your weakened strands. Let's test it. 
The Hair Porosity Test
To give you an idea of how porous your hair might be, you can try the Water Test: Take a loose strand of your hair and place it into a small glass or bowl of water. If your hair floats on top, your hair has low porosity. If it sinks part of the way, your hair is normal or of medium porosity. If it sinks to the bottom, your hair is highly porous.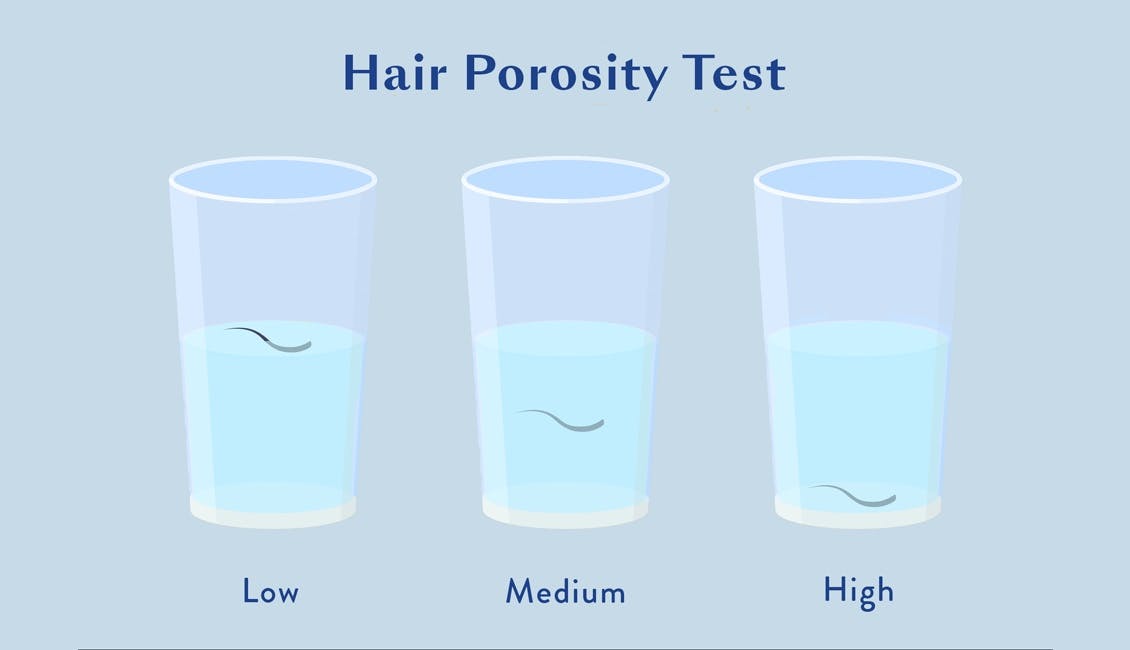 How is my hair color affected by highly porous hair?
Highly porous or damaged hair has trouble absorbing pigment, which can often produce uneven hair color results. When you go into a salon, even super-stressed hair comes out looking amazing because stylists have a secret—they use a porosity equalizer to balance your hair's pH levels and fill in those weakened areas. So no matter the condition of your hair, your color comes out looking amazing.
Enter eSalon's Color Pro Pre-Color Balancer
All of the chemical treatments and hair products on the market tend to lean on the alkaline side. Our Pre-Color Balancer is formulated to hair's natural pH levels to reset and fill your open cuticles. That's what your color holds on to. That's what helps keep your hair moisturized and looking healthy. When you apply color, you're going to see even results with shine. Salons everywhere do it, so now we're giving you the secret for even better custom color. 
We see the best results on overly-processed, damaged hair because it's made for it, but you can use this product as a pre-treatment to shield your strands between applications too. It's great for improving hair's manageability so it's easier to brush out, and adds an additional layer of protection to your hair while you're on the go. 
How to Use It
Use Before Color Application: Spray evenly throughout dry hair until hair is slightly damp. Comb through from roots to ends, and follow with color application as instructed in your personalized instructions. It's totally okay if your hair is slightly damp after you've sprayed it. 
Use as a Pre-shampoo Treatment: To pretreat strands before cleansing, spray evenly onto dry hair until hair is slightly damp. Comb through from roots to ends. Wet hair, then shampoo and condition as normal.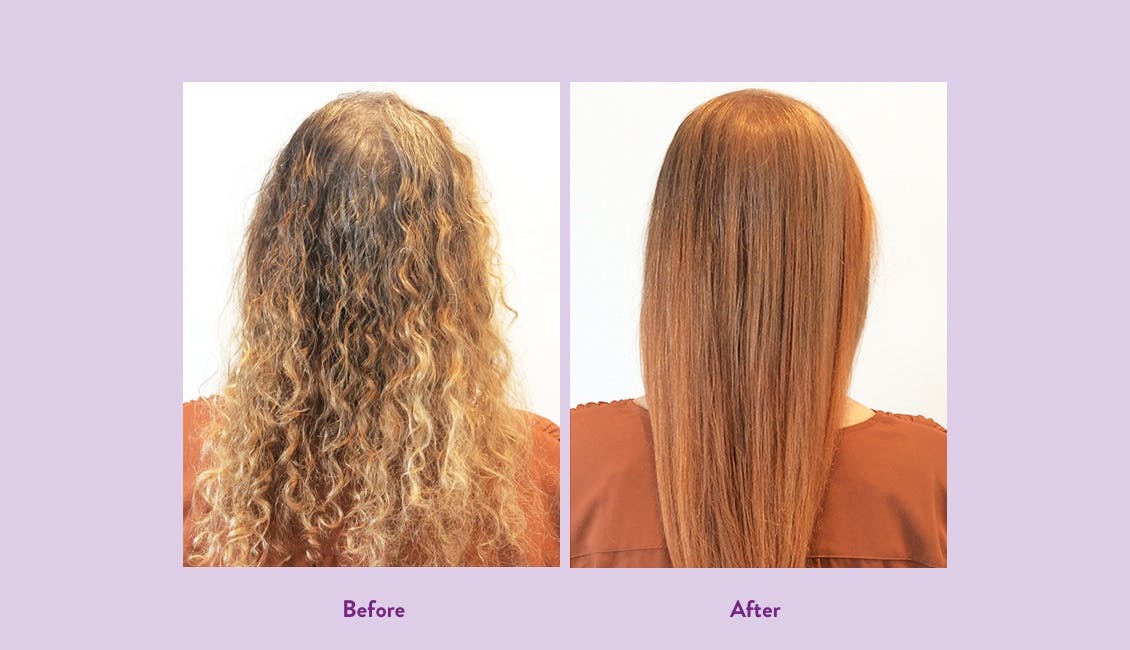 Colorist Tip: We love using our Pre-Color Balancer for root touch-up applications. It helps prevent over-processing in case of accidental overlapping during rinse-out. Spray on sections of previously-colored hair beforehand, it's okay if some of the product gets onto your roots.
Whenever you need color tips or are looking for ways to improve your home salon experience, our Colorists have got you covered. Stay tuned for more of our Color Pro line coming soon on our Instagram or Facebook @eSalon.