Everything You Need to Know About Color Pro Toner
Get all of the details on this game-changing product.
---
At eSalon, we are all about delivering the full salon experience right to your door — and that's why our colorists have developed Color Pro Toner. This demi-permanent toner is inspired by toners that stylists use in high-end salons to boost the richness of your hair color, reduce unwanted warm tones, and more. To get a closer look at what this product does and who it's for, read on to discover everything you need to know about Color Pro Toner. 
What does Color Pro Toner do?
Color Pro Toner is a versatile product with a wide range of uses. First, it can help boost the richness of faded ends and revive your shade. It has just enough pigment to provide depth and dimension without completely shifting your look. 
Color Pro Toner in the Cool Blonde shade can also tone highlights and reduce any unwanted brassy tones. So if you have highlights that you want to maintain but they're starting to look a little warm, this product may be able to help you achieve your overall color goals. 
Lastly, our colorists suggest using Color Pro Toner when your color needs a little refresh. With just the right amount of pigments, Color Pro Toner can revive your hair color during or in-between color applications and bring back some of that fabulous richness.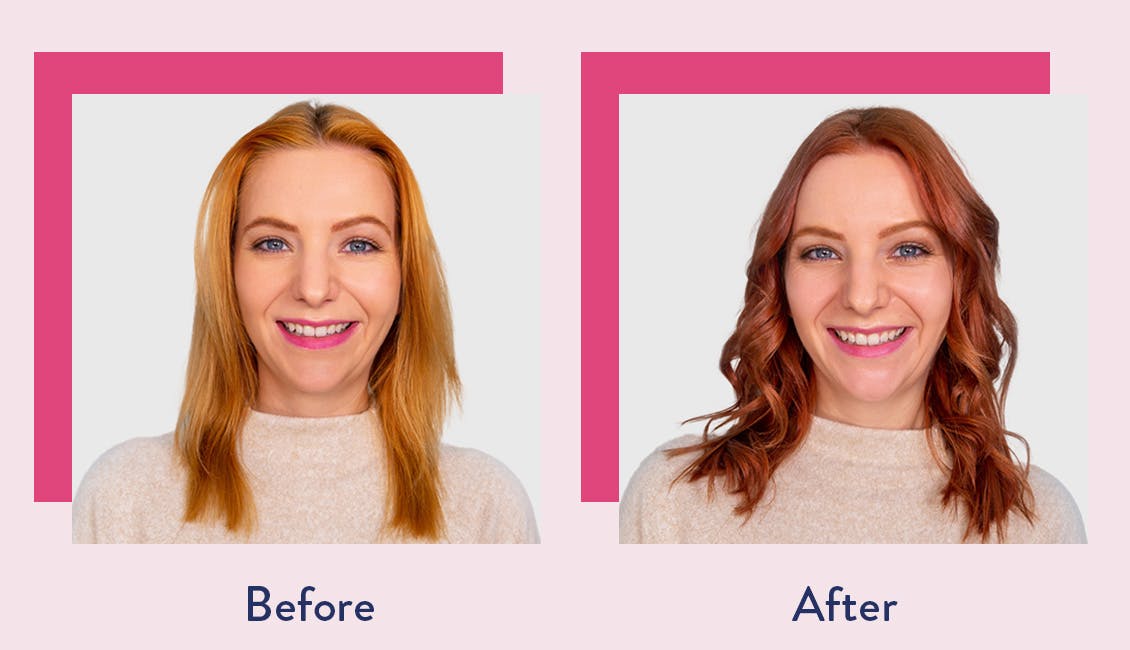 Who is Color Pro Toner for?
Generally speaking, if you like rich, vibrant hair color that lasts, Color Pro Toner is for you — but let's get a little more specific than that. Our colorists recommend Color Pro Toner for any of our lovely clients who: 
- Have Highlights
No matter your hair color, this product can help balance out warm tones in your highlights, darken or cover them, or change their overall tone. Simply follow the application instructions and the result is a rich and natural-looking finish. 
- Want a Color Refresh
If you like to space out your hair color days, Color Pro Toner can help refresh your look in-between applications. It can also help revive your shade any time that it looks anything less than fabulous.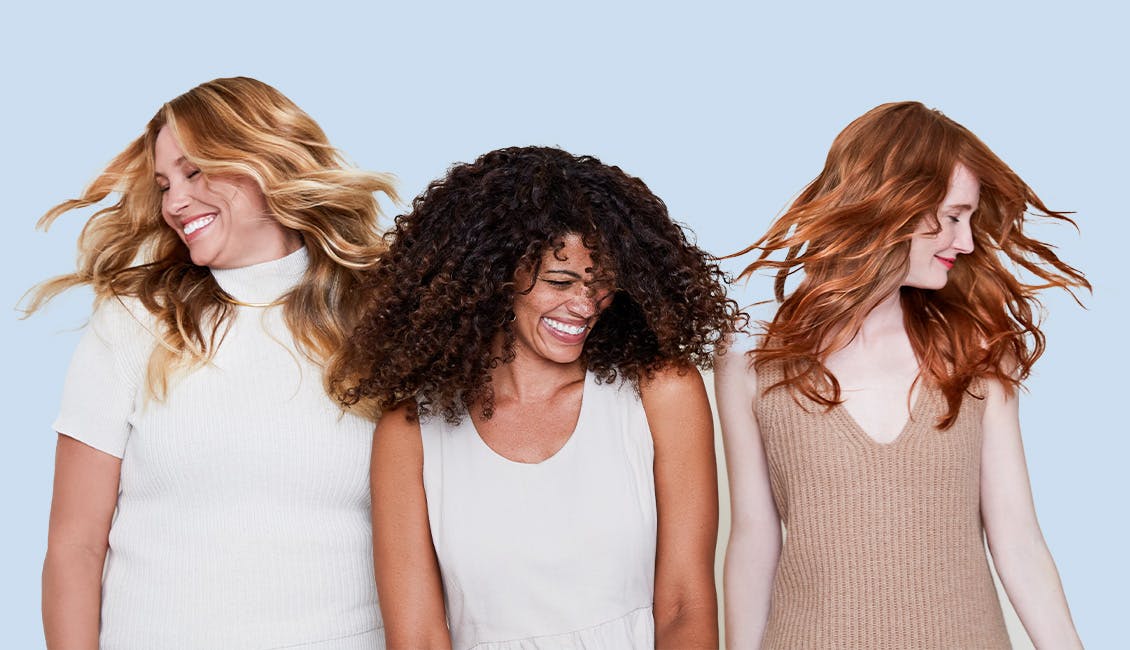 How is Color Pro Toner different from Tint Rinse?
Although both products can help add dimension to your look, there are subtle differences between the two that are important to note. 
Color Pro Toner has longer-lasting results. 
Color Pro Toner is a demi-permanent toner that is mixed with a developer, while Tint Rinse is more of a wash of pigment.  Because Tint Rinse has less pigment than Color Pro Toner, the results are more subtle and can fade more quickly. 
Color Pro Toner can tone and refresh your color at the same time. 
Tint Rinse is designed to enhance your current color with a splash of pigment. Although there are neutralizing Tint Rinse shades that can balance your hair color, Color Pro Toner can both tone and revive your hair color simultaneously.
Tint Rinse can be mixed and matched. 
To achieve specific color results, you can actually mix different shades of Tint Rinse together. For example, our colorists suggest blending Copper and Light Brunette together if you have brunette hair and want to add more warmth to your look. Whereas Color Pro Toner should not be mixed with other shades. Talk to your colorist about your goals and they will be able to point you in the right direction.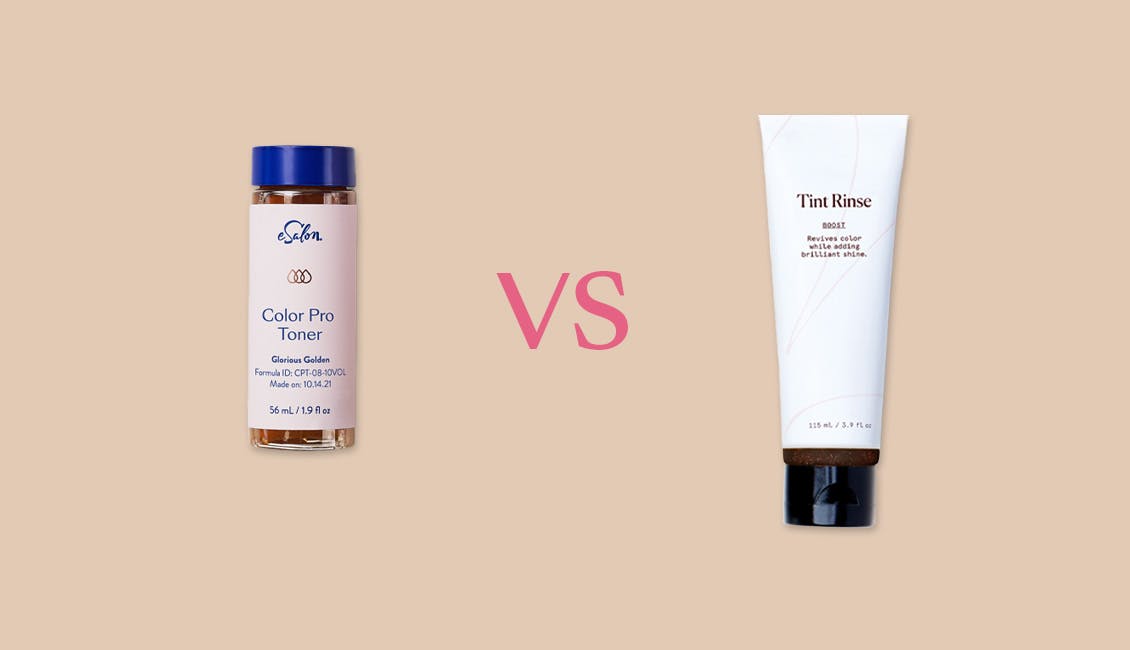 To stay up to date with all of our product launches, colorist tips, and more, make sure to give us a follow on Facebook and Instagram @esalon.