2022 Hair Color Trend Forecast
Our expert colorists dish on this year's must-have hair colors.
---
There's no better way to start the new year than with a custom hair color refresh. That's why our colorists are sharing their 2022 Hair Color Trend Forecast — and this year is all about indulgent looks that leave you wanting more. Read on to get the delicious details on each look, learn how to get it, and how to keep the color all year long.
Ginger Biscuit Red
Why We Love It
For the gal that's not too afraid to stand out from the crowd, we love this intense red hue for its versatility. Ginger Biscuit Red can be adjusted to fit nearly every kind of skin tone and eye color while never going out of style. 
Who It's Best For
Red hair colors can be flattering for all skin types but this shade looks best with depth and contrast at the roots. Thus, if you have light to dark brunette hair, you have the perfect base to achieve this look. 
How To Get It & Keep It
The key to giving this cookie-inspired look that extra pop is to create a shadowy root that blends into lighter and brighter red hues through mid-length and ends. To create lightness through the ends, our colorists recommend starting with our balayage highlighting kit, Light Set. 
As you create your highlights, focus on applying the product to your mids and ends, and do not bring them up to the root. After washing out your highlights, quickly dry your hair to continue onto your base application.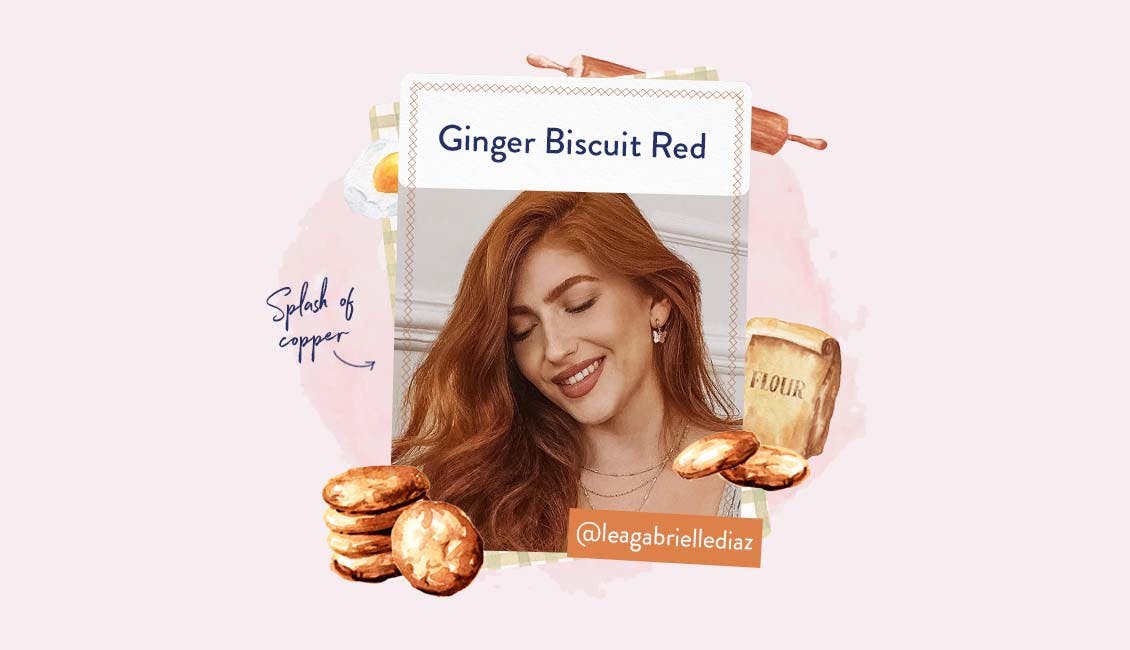 Deep Chocolate
Why We Love It
When you think of chocolate the first thing that comes to mind is pure indulgence — and this shade is more than just indulgent. With a subtle sepia-inspired tone, this soft brunette hue offers an unexpected twist on a classic hair color. It's rich, warm, and layered with dimensions that will dazzle every onlooker. Don't expect this look to fall out of trend any time soon. 
Who It's Best For
Because this is quite a dark shade, our colorists recommend this hair color for anyone with medium to dark skin tones. This shade leans more neutral so it will help balance red or green undertones in the skin. Fairer complexions could pull this off, but keep in mind that the contrast might give off some Twilight vibes if you know what we mean. ;)
How To Get It & Keep It
Start by asking your colorist to formulate a soft black to dark brunette base with added ash and gold tones — heavier on the cool tones to achieve that rich, dark chocolatey hue. Apply the color to your roots and pull the color through your ends in the last 5-10 minutes of processing to get a nice even color tone. 
To maintain your new look in between color applications use Tint Rinse in Dark Brunette or Color Pro Toner in Cool Brunette.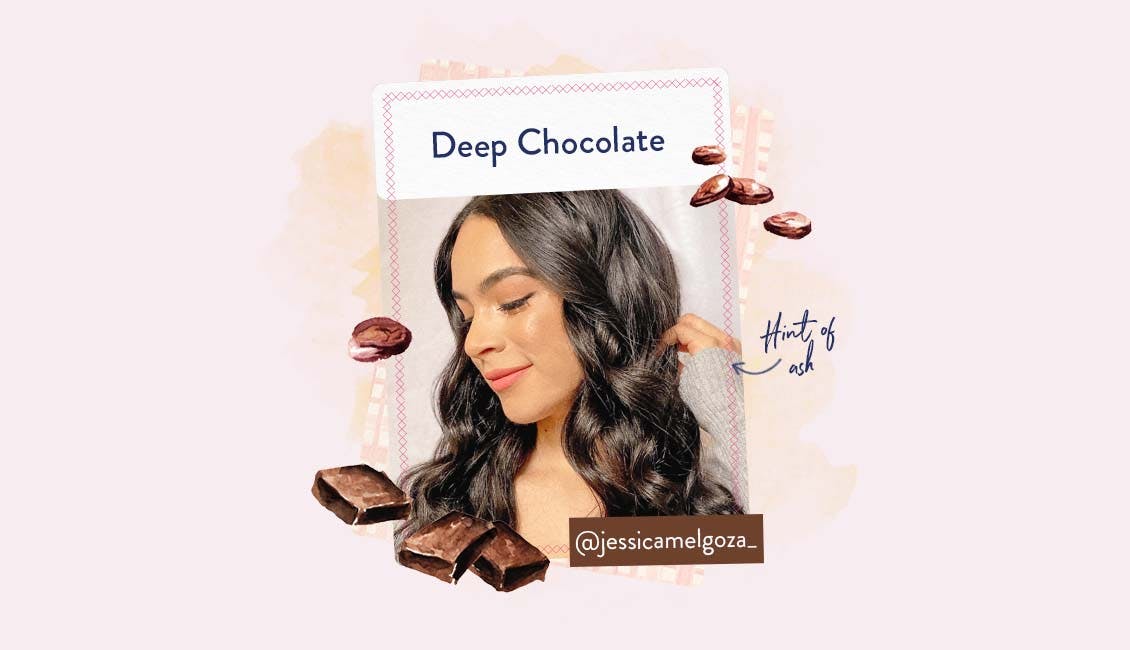 Strawberry Blonde
Why We Love It
Strawberry Blonde is one of those colors that always comes back in style — and for good reason. This shade is delicate enough to still be a part of the blonde family, with all the excitement you get from fiery red hair colors. Plus, it is an easy way to switch up your usual blonde look without making a long-term commitment. Think of it as the playful pit stop in between blonde and red hair.
Who It's Best For
Although this shade can be formulated to be flattering on almost any skin type, this look is best for those with fairer skin tones with all gray or dark to light blonde hair. The warm gold and copper undertones will highlight your complexion and draw focus straight to your gorgeous face! 
How To Get It & Keep It
Let your colorist know you'd like to try this adorable trend so that they can formulate a medium blonde base with gold and copper tones. If you have long hair, they'll also create a custom ends refresher with more strawberry tones to apply to the length of your hair in the last 5-10 minutes of processing. Keep your berrylicious look fresh in-between color applications with Tint Rinse Golden or Copper or try our Golden Copper Color Pro Toner.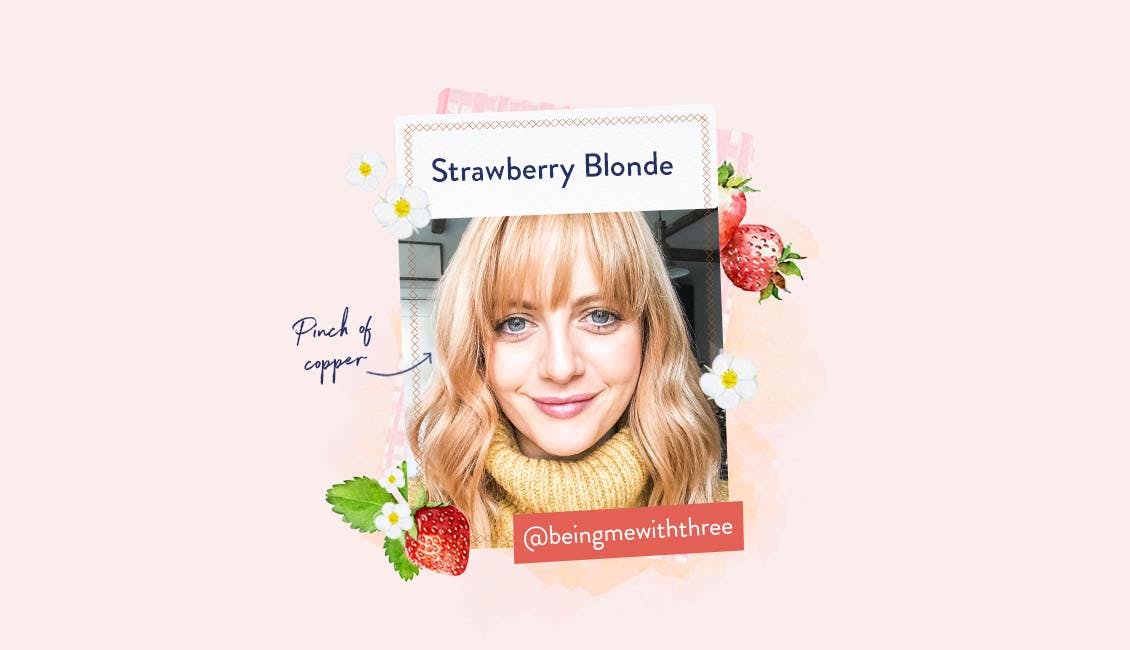 Warm Honey
Why We Love It This is not your typical brunette shade. This look takes things up a notch with a dash of toasty, honey-toned highlights. The varying tones add warmth and character to an otherwise straightforward style. It's like adding a splash of honey to your morning cup of black tea. Sure, it tastes great on its own, but you deserve life's little luxuries. 
Who It's Best For
If you're ready to treat yourself to this trend, this shade is universally flattering on all skin tones. That being said, it works best for brunettes who already have naturally warm tones present in their hair. 
How To Get It & Keep It
To get this honey-d look, it requires a base color application followed by adding highlights with our balayage highlighting kit, Light Set. 
First, apply a custom-formulated medium brunette base with natural golden undertones to your roots and emulsify your color through the ends. Wash and quickly dry your hair before applying highlights to your mid-lengths and ends with a feathered technique. Once you've achieved your desired highlights, you're all set! You can enhance the warmth in your highlights even more with one of our Color Pro Toner shades like Glorious Golden.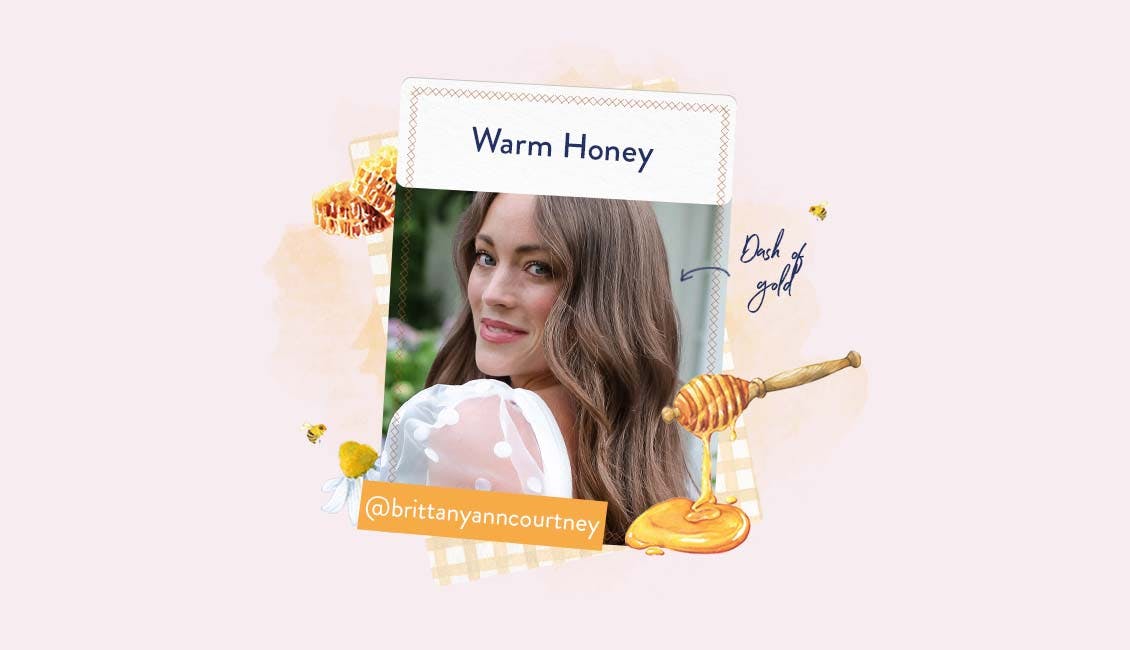 Ready to indulge in these hair color trends? Give your colorist a call or send them a quick note with the link to this blog as inspiration and they'll help you craft your custom version, just for you. For more tips, tricks, and trends, give us a follow on social @eSalon on Instagram and Facebook.